We Finally Know If Dr. Choi Will Be Back For Good On Chicago Med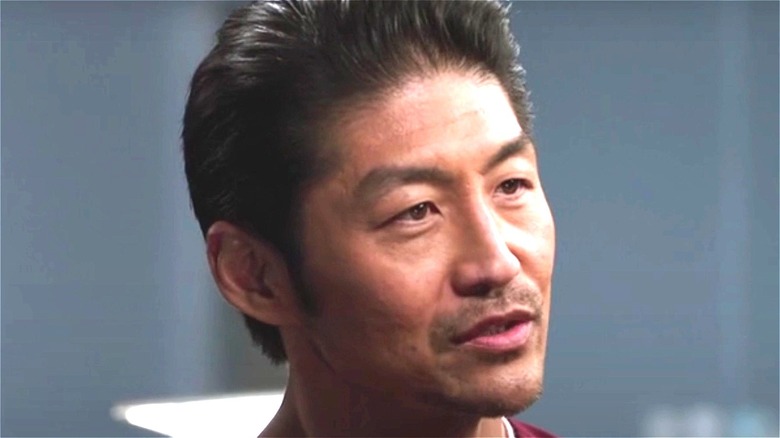 NBC/Hulu
In only a few short years, the "Chicago" franchise from television creatives Derek Haas, Michael Brandt, and Dick Wolf has taken over the small screen landscape. It all started with the widely-adored "Chicago Fire" that debuted in October of 2012 and is still going strong to this day. By early 2014 it had already spawned a spin-off in the form of "Chicago P.D.," which has also found massive success and helped fuel the hype around a premiering "Chicago Med" a year later. The medical drama is currently up to seven seasons and has shown no sign of slowing down.
There's a lot going for "Chicago Med," but its arguable greatest strength is its stellar cast of characters and talented actors behind them. The likes of Dr. Will Halstead (Nick Gehlfuss), Dr. Natalie Manning (Torrey Devitto), Dr. Connor Rhodes (Colin Donnell) have done an excellent job leading the charge, thus making themselves TV icons in the process. However, not every employee at the Gaffney Chicago Medical Center has stuck around for the long haul. For instance, Brian Tee's Dr. Ethan Choi has been on the program since the beginning, but his status going forward remains unclear.
Thankfully, fans have finally received an uncertainty-quelling update on when Dr. Choi will return to "Chicago Med" for good.
Dr. Choi will return as a regular in the near future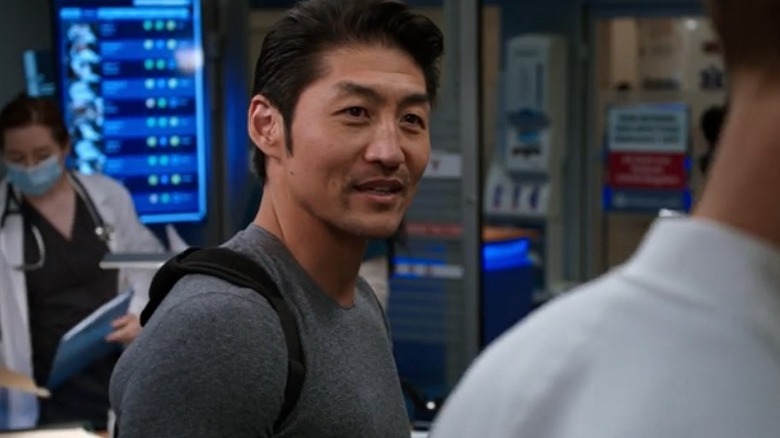 NBC
Throughout "Chicago Med" Season 7, Dr. Choi and, by extension Brian Tee, have been in an odd state. After being shot in the chest by a former patient at the tail end of Season 6, Choi spent the first chunk of Season 7 out of commission. He returned for the episode "A Square Peg in a Round Hole," but after its successor, "Just as a Snake Sheds Its Skin," rolled around, he'd disappeared again — this time due to a serious back injury. Naturally, this on-again, off-again attendance has led "Chicago Med" fans to wonder what's really going on with Tee's small screen alter-ego.
Courtesy of a recent TV Guide interview with showrunners Andrew Schneider and Diane Frolov, the truth of this situation has finally come to light. "He does return in [Episode] 12 with a story about his family, about his father," revealed Frolov, noting that Choi's on-screen time will center on his recovery from back surgery, so he won't be in the hospital. She adds, "he will come back to 'Chicago Med' on a permanent basis towards the end of the last few episodes," with Schneider emphasizing that Choi "will be back back" from that point on.
With that, worry not, Dr. Ethan Choi fans. His return to the "Chicago Med" spotlight is all but inevitable, meaning all we'll have to do is wait for his confirmed reemergence.