The Dr. Rhodes Scene That Went Too Far On Chicago Med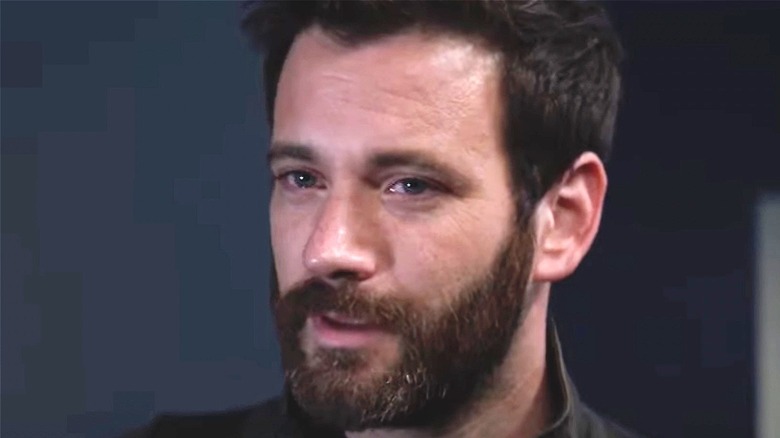 NBC/Youtube
For "Chicago Med" characters like Dr. Connor Rhodes (Colin Donnell), facing scenes of life-or-death trauma on a daily, even hourly basis is all part of being on staff at the fictional Gaffney Chicago Medical Center. From patching up gunshot victims to dealing with chaotic mass casualty events, the gripping crises confronted by Rhodes and his colleagues in this hit "One Chicago" procedural have earned the series top honors as the most-watched medical drama of the 2021-22 fall season (per One Chicago Center).
That said, it's up to the showrunners and scriptwriters on the series to calibrate their plots to walk a fine line between the dramatically engaging and the emotionally off-putting. But the truth is, for any primetime TV drama that purports to offer an authentic glimpse into the high-stress lives of medical first responders, certain narratives can cross the line. A case in point is the shocking tragedy and subsequent fallout surrounding one Dr. Rhodes scene that a number of viewers thought went too far on "Chicago Med."
Dr. Rhodes' goodbye scene on Chicago Med was too much for some fans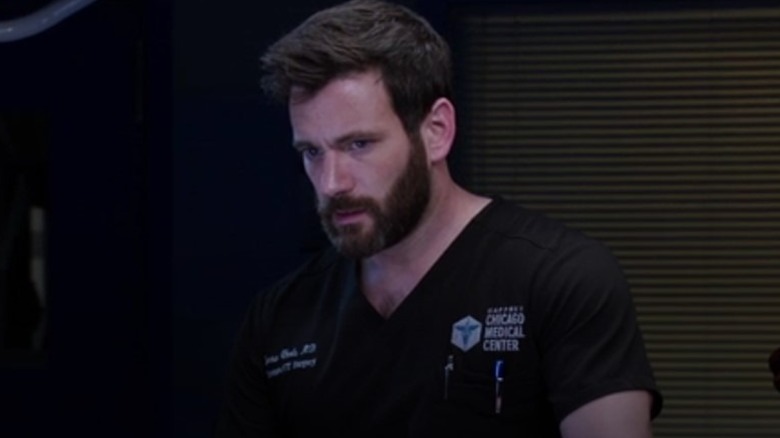 NBC/YouTube
Bringing an ongoing "Chicago Med" storyline to its devastating climax, the Season 5 episode "Never Going Back to Normal" is one of the series' most heart-wrenching chapters. The plot centers on the romance of Rhodes and Dr. Ava Bekker (Norma Kuhling) and Bekker's efforts to help Rhodes fund a hybrid O.R. at the hospital. When Bekker resorts to sleeping with Rhodes' wealthy father to secure the financing, he discovers the truth, rejects her — and she takes her own life. Shattered by her death, Rhodes resigns from the E.D. and leaves the show.
As a beloved, core character on "Chicago Med" from its debut in 2015, Dr. Rhodes' sudden departure was simply too distressing for some fans to take. Viewers watching the YouTube clip of Dr. Rhodes' goodbye scene had plenty of feelings about the moment. "Rhodes and Reece [Rachel DiPillo] were my favorites [weeping face emoji] I'm so done," wrote YouTuber J P. Another YouTube viewer agreed, saying the loss of the two characters damaged the show beyond repair: "Honestly...now that Connor and Ava are gone I'm probably not gonna watch anymore." And for commenter Caiyde, Connor Rhodes was literally indispensable to the series. "Blows my mind that he left," wrote Caiyde, adding, "I always thought of him as the main character."
And while some fans clearly felt this Dr. Rhodes scene went too far on "Chicago Med," the series continues to thrive in his absence and is certain to find millions of loyal viewers tuning in every Wednesday night on NBC.
If you or anyone you know is having suicidal thoughts, please call the National Suicide Prevention Lifeline​ at​ 1-800-273-TALK (8255)​.