Why Will And Natalie's Relationship On Chicago Med Makes No Sense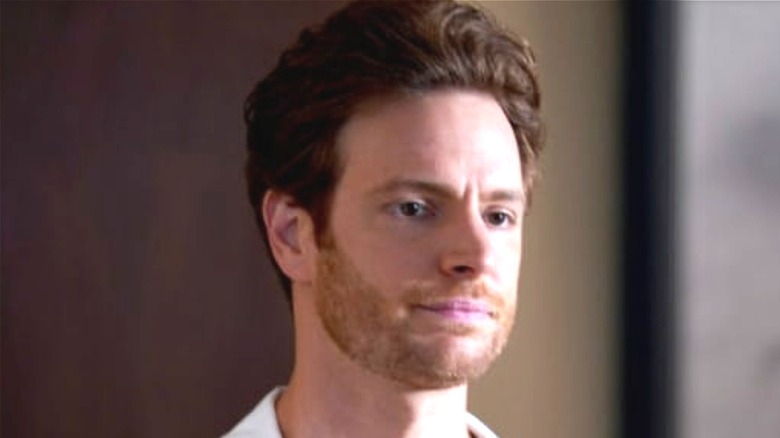 NBC
Every week, fans of the "One Chicago" universe tune in to watch dramatic fire rescues, suspenseful crime cases, and medical emergencies in the ER. The three series have their fair share of character matchups, each coming with many twists and turns that leave fans pining for more. Take Stella Kidd (Mirando Rae Mayo) and Kelly Severide (Taylor Kinney) from "Chicago Fire" for example. The pair, dubbed "Stellaride" by fans, has definitely struggled through ups and downs throughout the show's 10 seasons, including severe injuries and a moment where they almost broke up. Despite their hardships, the couple is still going strong through the current season and has become one of the franchise's most loved couples.
Not all "One Chicago" couples are given the same treatment, though. In "Chicago Med," fans were hoping Dr. Will Halstead (Nick Gehlfuss) and Dr. Natalie Manning (Torrey DeVitto) would get together every since the series debuted, and they finally did in Season 3. However, a particular drama that ensued from the pairing quite frankly did not make any sense.
Will and Natalie's breakup makes no sense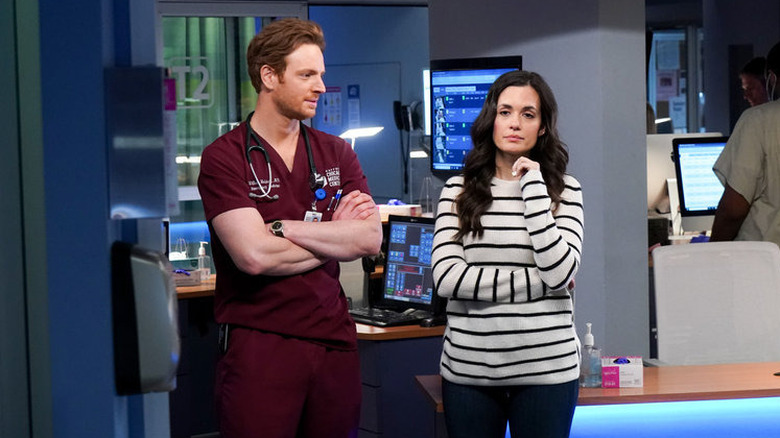 Elizabeth Sisson/NBC
Once Dr. Will Halstead and Dr. Natalie Manning finally get together in Season 3, it doesn't take long before things go a little haywire. One odd storyline involving the couple never entirely made sense. The duo has just a few happy moments together after coupling up, but it's not long before Natalie declares she wants to take a break. She says that Will is overprotective of her and believes it's just because she's a woman. Then, to make matters worse, Will goes off, gets drunk, and makes out with coworker Dr. Maya Frisch (Emma Duncan), further angering Natalie.
Natalie claims that Will can only see her as a woman he loves and can protect, not as an equal. But how Natalie phrases this makes Will out to be sexist and is rather unfair. Maybe he was protecting her as his girlfriend as a good boyfriend should do, but Natalie believes Will sees women differently, which can be offensive. Later on, when Will drunkenly kisses his coworker, it seems a bit random and unbelievable. Will had been longing for Natalie since the beginning of the series, so it seems odd that he would kiss a woman he barely knows while they are on a break.
Of course, this wouldn't be the first tumultuous story for the "Chicago Med" couple. The couple will face kidnappings, amnesia, standoffs at gunpoint, and even a broken engagement throughout the next three seasons.