Why Larry From Peacemaker Looks So Familiar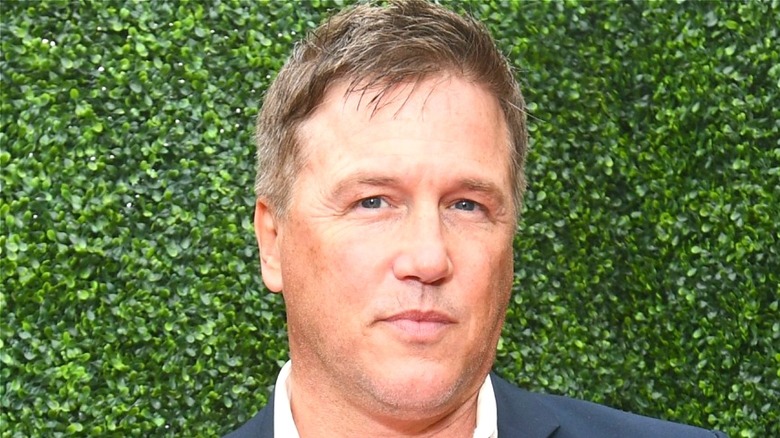 Emma McIntyre/Getty
"Peacemaker," the James Gunn-helmed HBO Max series which spins off John Cena's titular violent vigilante following his initial appearance in last year's "The Suicide Squad," is perhaps the most anticipated show of the premium cable network's winter slate.
Gunn has become known for his eclectic casting choices, often drawing stellar performances from oft-overlooked actors, and "Peacemaker" looks to be no exception. Alongside a revitalized Cena are castmates such as Chukwudi Iwuji, who is also set to appear in Gunn's upcoming "Guardians of The Galaxy Vol. 3," and Jennifer Holland, whose first major role was as NSA agent Emilia Harcourt in "The Suicide Squad."
One new addition to the "Peacemaker" roster will be the character of Larry Fitzgibbon, a police detective who has wrangled with Peacemaker in the past. The character's name is lifted, according to Gunn, from a close real-life friend of his. In a humorous twist, Gunn claims to have inserted a character named Fitzgibbon into every movie he's made.
This particular Fitzgibbon is played by actor Lochlyn Munro. While he's new to "Peacemaker" fans, Gunn says he's been waiting to give Munro a part since he auditioned for the role of Shaggy in 2004's "Scooby-Doo." Between then and now, the actor has had a long career. If he looks familiar to you, here's where you might recognize him from.
From Riverdale to Lucifer, Lochlyn Munro has had a storied career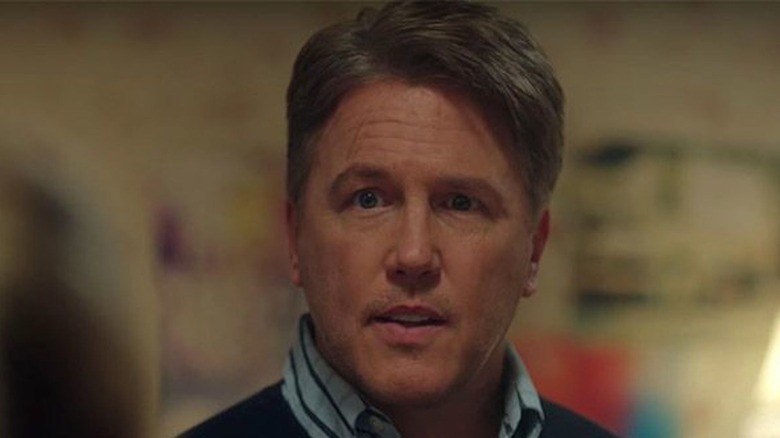 The CW
Lochlyn Munro, who hails from Vancouver, British Columbia, has been acting since 1989 and during that time has racked up a whopping 254 acting credits (via IMDB). "Peacemaker" viewers may recognize him from any number of things, from the classic late '80s television series "21 Jump Street" (not to be confused with the 2012 film reboot) to a few one-off roles on procedural dramas including "NCIS" and "CSI: Miami" in the early 2000s.
Some of Munro's more enduring roles, however, have come more recently. In the popular show "Lucifer," which revolves around Satan himself growing tired of hell and deciding to walk among the living, Munro features in Season 1 as Detective Anthony Paolucci.
Munro's longest run on a show is handily his turn as Hal Cooper in The CW Archie Comics adaptation "Riverdale," where he played an antagonistic character with a nefarious secret for a mammoth 39 episodes over six seasons. He is best remembered by fans for his reveal as a fearsome masked villain in Season 2.
The veteran character actor looks set to bring the same intensity to his hard-boiled detective role in "Peacemaker," and is sure to be a highlight of the series when it premieres later this month.