The Witcher And Taken 2's Cinematographer Compares Henry Cavill To Liam Neeson - Exclusive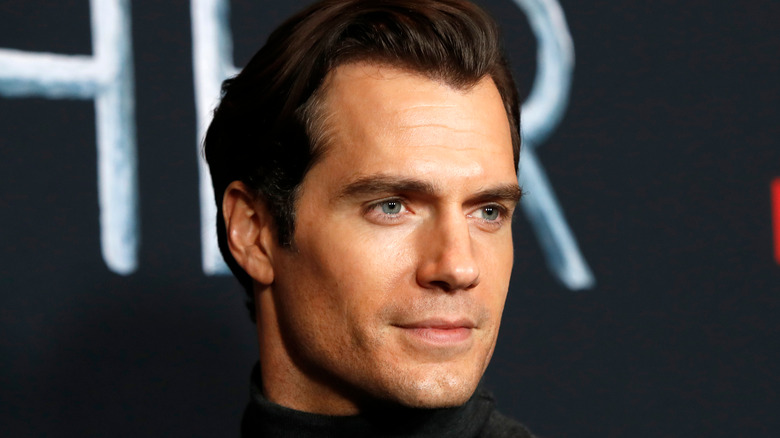 Kathy Hutchins/Shutterstock
With cinematography credits that extend back more than 20 years, French filmmaker Romain Lacourbas has worked with several notable actors in both European and Hollywood productions. Among them are Pierce Brosnan and Olga Kurylenko in the 2014 action thriller "The November Man," and Zoe Saldana in the 2011 crime thriller "Columbiana." On the small screen, Lacourbas served as cinematographer on the Amazon miniseries "ZeroZeroZero," starring Gabriel Byrne, Andrea Riseborough, and Dane DeHaan.
After working on more than 20 screen productions as a cinematographer or director of photography, Lacourbas has developed a keen eye on different acting styles, and remarkably, he's found similarities between a pair of iconic actors in two completely different genres: Henry Cavill in the fantasy series "The Witcher," and Liam Neeson the 2012 action thriller "Taken 2." In an exclusive interview with Looper to talk about his work on Season 2 of "The Witcher," Lacourbas recalled the dedication each of the actors had to their respective productions.
Lacourbas says Cavill and Neeson literally become their characters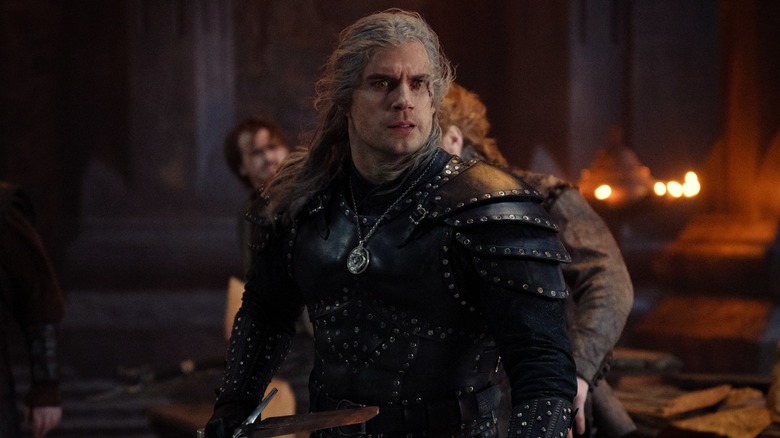 Netflix
Unable to work on season 1 of "The Witcher" because of his commitment to "ZeroZeroZero," Lacourbas said he was fortunate enough to be invited back to work on season 2. He served as the cinematographer on four episodes — including the season 2 debut and finale — where he found out how similar Cavill's work ethic was to Neeson's.
"Henry was telling me one day, by the end of the shoot, 'You have to realize, Romain, I'm dreaming 'Witcher,' I'm sleeping 'Witcher,' all the time, every day of every hour, every day of the week. I'm thinking about the book and the game, and the script. I'm living under the skin of a Witcher for the whole duration,'" Lacourbas recalled for Looper. "Liam is the same kind of guy. He's really into his character. But what strikes me though, is that [when] you're there before [filming], Liam is Liam. He would eventually crack a joke or say anything, then from the moment you say, 'Action,' he just flipped to his character like that. It was quite impressive to see, actually. You know what I mean? It's like he suddenly, and you think he just made a little joke for the crew and the AD is laughing, and then half a split-second later he's in character."
Like Cavill, Neeson is up to the physical demands of the job, Lacourbas says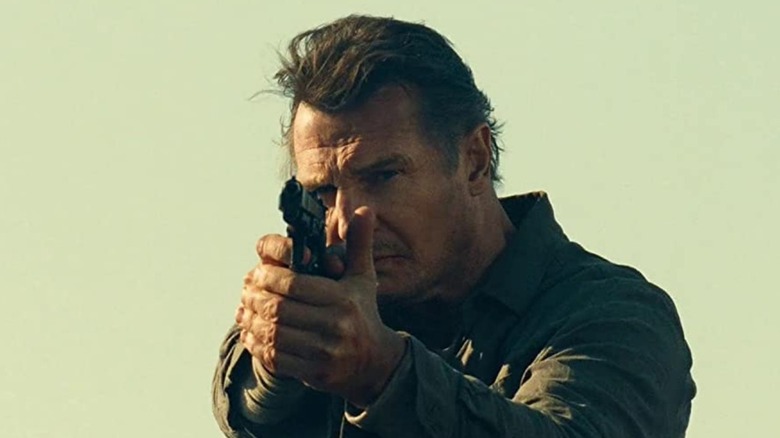 20th Century Films
As fans of "The Witcher" have discovered throughout the series, being a mutated monster hunter involves some pretty heavy-duty physical requirements for Cavill. The actor is more than up to the task, as was Neeson on the first "Taken" sequel, Lacourbas revealed.
"It was a physical shoot for [Liam]. If you remember running on the roof of that old market in the center of Istanbul — driving cars with the top driver on top of it — yeah, it was quite an adventure," recalled Lacourbas.
The cinematographer added that the filming of "Taken 2" was also demanding because the feature was "shooting in quite a few different countries."
"We shot in California and Turkey for the most of it, and we shot in studio in Paris. There was a lot of traveling, moving the actors, moving the crew, finding a new crew where you go and trying all those location to merge, not to match, but to merge together somehow," Lacourbas remembered. "So, it was quite a challenge, but working with Liam ... that's another giant. When you work with that kind of guy, it's like Henry. They're so professional, but most importantly, they're so creative and so into their role."
"The Witcher" Season 2 is now streaming on Netflix.