Meet The Brand-New Cast Members Of The Witcher Season 2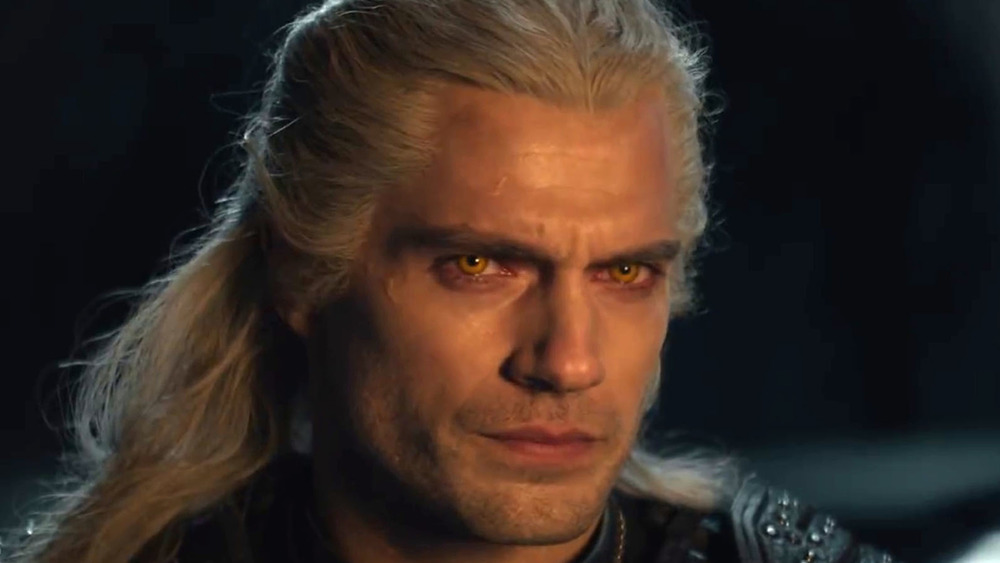 Netflix
No matter how you slice it, The Witcher is one of the most popular original series Netflix has ever produced. Netflix renewed The Witcher for a second season before it even premiered, back in December 2019, and season 1 went on to become the streamer's most-watched series (until Bridgerton took the title in January 2021, via Forbes). Fans who were hoping for a chance to help The Witcher reclaim its crown were no doubt disappointed when the COVID-19 pandemic suspended production in 2020. Then, just when it was set to resume, an injury to star Henry Cavill suspended it again.
Now, filming for The Witcher season 2 has resumed, and is back on track for a debut sometime this year. Henry Cavill will be returning as Geralt of Rivia, as will Anya Chalotra as Yennefer of Vengerberg, and Freya Allan as Ciri. Back in January, Netflix announced some new additions to the cast, including Killing Eve's Kim Bodnia for the role of Geralt's mentor Vesemir, and Game of Thrones' Kristofer Hivju as the cursed nobleman Nivellen.
However, on March 22nd, Netflix announced seven more huge additions to the season 2 cast — and here's a look at who Geralt will be encountering on his travels. 
The world of The Witcher just got bigger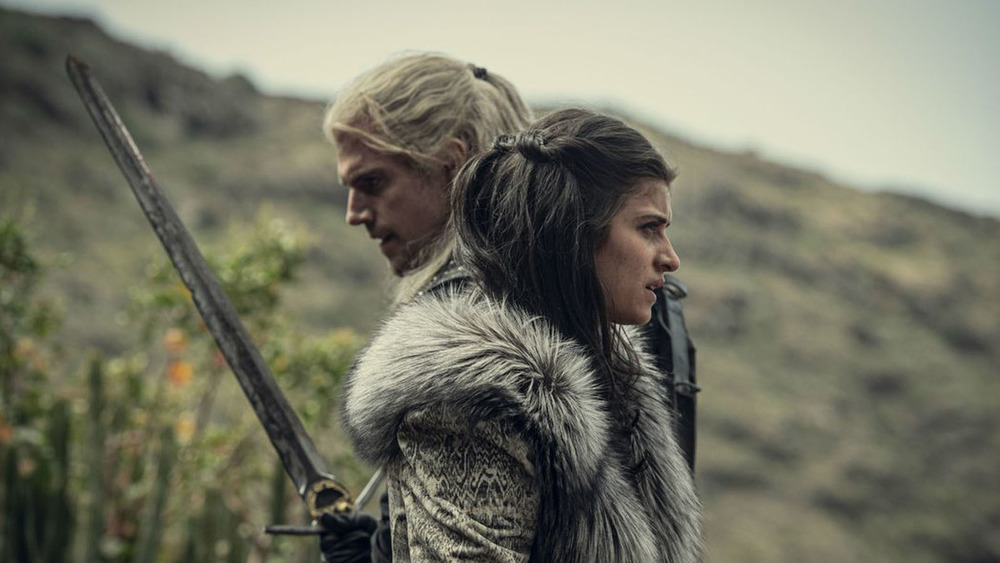 Netflix
On season 2 of The Witcher, Adjoa Andoh will be playing Nenneke. Nenneke hasn't yet appeared in a Witcher video game, but she's familiar to fans of Andrzej Sapkowski's novels, and The Hexer TV series. She's a high priestess of the Temple of Melitele with healing powers, and she's been a mother figure for Geralt.
Cassie Clare has been cast as Phillippa Eilhart, the powerful sorceress who's appeared in many of the games and novels. She served as an advisor to King Vizimir before (probably) murdering him, and later founded the Lodge of Sorceresses. She's also a shapeshifter, who can turn into an owl.
Graham McTavish is confirmed as Sigismund Dijkstra. He was first introduced in the novel Blood of Elves, and he's been a mainstay in The Witcher franchise since then. Earlier in his career, Dijkstra served as the spymaster and head of security to Vizimir II, king of Redania. Most likely he'll likely have that job on the show, at least at first.
Chris Fulton will appear as Rience. He's an apprentice of the show's main villain, Vilgeforz (Mahesh Jadu), who also appeared in three of the novels.
Simon Callow and Liz Carr will be portraying Codringher and Fenn, the owners of a law firm/detective agency that makes a brief appearance in the novels and gets mentioned in the first video game. Carr uses a wheelchair just like Fenn does – as reported by Redanian Intelligence, this was an important consideration when casting the role.
Finally, Kevin Doyle will be playing Ba'lian, a new character created for the Netflix series.