Betty White's Final Role Wasn't What You'd Think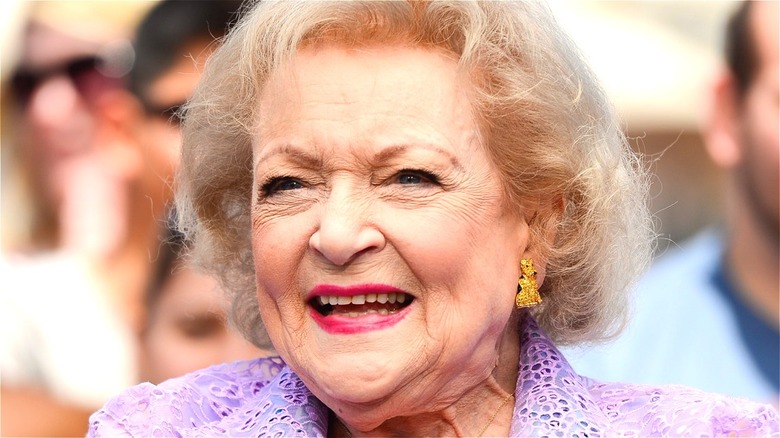 Noel Vasquez/Getty
Before Betty White died on Friday, December 31, the Hollywood icon was getting ready to celebrate her 100th birthday and a whopping nine decades in the entertainment industry. Even in her 80s and 90s, White was taking on an impressive number of acting roles and cameo gigs, which include a number of surprising appearances — one being her very last. 
In 2016, White played a character named Beatrice on "SpongeBob SquarePants." Two years earlier, she showed up on an episode of the wrestling program "WWE Raw." Then there were White's supporting roles on the animated series "Pound Puppies" and the sitcom "Hot in Cleveland," which lasted from 2010 to 2013 and 2010 to 2015, respectively. 
In 2019, "The Golden Girls" star knocked out the last three performances of her acting career, all three of which were animated voiceover credits. White specialized in live-action and making people laugh in person throughout her heyday, so it's easy to assume that her last role would have maybe come in a television sitcom or Ryan Reynolds movie of some sort. But it was actually a part you might not have guessed. 
White's last performance came as Bitey White in a Toy Story short for Disney+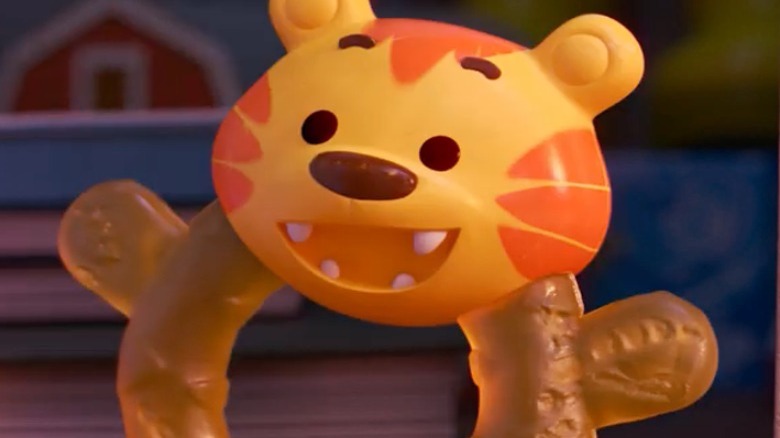 Disney/Pixar
Of all the things that Betty White could have ended her career on, the noted animal lover ended up appearing as her "Toy Story 4" character and chew toy Bitey White in a Disney+ series short called "Forky Asks a Question" (via IMDB), which came out not long after the movie. In the show, Forky consults with a number of characters from the "Toy Story" universe to learn a little bit more about the ins and outs of life itself. It aired from 2019 to 2020. 
White's legacy is one that will ultimately live on for years, and the same can be said about her decision to play lovable animated characters like Bitey, which fans have adored. "Delighted one of her last roles was as Bitey White in #ToyStory4 (and [Bob Peterson's] shorts. The best," tweeted The Wrap reporter Drew Taylor. 
White's 100th birthday, which was celebrated recently on a cover story for People Magazine, would have been on January 17, 2022.