The Surprising Connection Between Ant-Man And Hawkeye's Piotr Adamczyk - Exclusive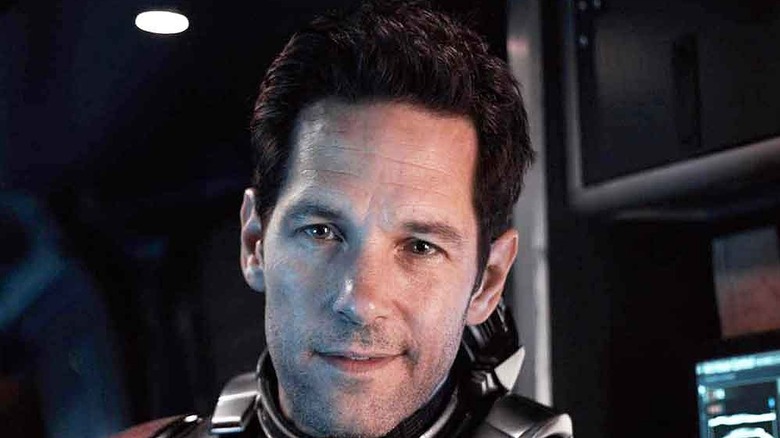 Marvel Studios/Disney
Given Paul Rudd's declaration as 2021's World's Sexiest Man, it's safe to say that he's the apple of quite a few fans' eyes. While fans everywhere are dying to meet the "Clueless" alum, most actors would give anything to work with Paul Rudd. The actor dove into the MCU in 2015 as Scott Lang in his debut Marvel film, "Ant-Man." Since then, he snagged a sequel in 2018 with "Ant-Man and the Wasp," and Rudd has reprised his role for multiple Avengers films along with "Captain America: Civil War."
Paul Rudd isn't the only one who's played Ant-Man in the MCU. United States fans often forget the myriad of voice actors who do voiceover work in different languages, so films have a wider distribution and can be enjoyed by audiences worldwide.
During an exclusive interview with Looper, Piotr Adamczyk revealed his surprising connection to Rudd's Ant-Man and where he'd love to see the Tracksuit Mafia go if they could get a "What If...?" episode.
The Polish Ant-Man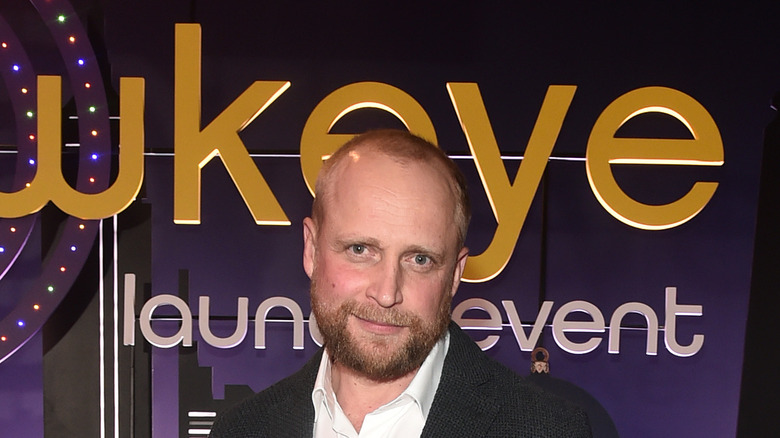 Alberto E. Rodriguez/Getty Images
On whether or not there's another character or actor from the MCU that Adamczyk would like to work with in the future, he said, "I had a similar question on the red carpet. I was very nervous to walk on. First thing, the interview's in English, this big opening night." He added, "And I remember I said something, somebody asked me, 'Would you like to meet some superhero from Marvel in real life?' And I said, 'I already met Ant-Man.'" 
He noted the journalist's surprise, adding, "The thing is that, yeah, I would love to meet Paul Rudd, not because he was chosen the sexiest man on the planet, but because I'm his Polish voice of Ant-Man." So, if you check out the Polish dubbed version of "Ant-Man," you just might recognize the voice of our favorite Tracksuit Mafia goon Tomas. 
"So with these films, I could treat him as a tutor as well, because when you work on a performance as a dubbing actor, I don't know how to depict it well, but you're trying to copy the rhythm, the emotion, the truthfulness of the voice of the original version of the original character and actor," he said. "That's one of the best lessons of acting. It's so great when we have [the] opportunity to be [the] voice of a great actor. And [so] being [the] Polish voice of Paul Rudd, in [that] way, I'm a Polish Ant-Man already." Who wouldn't want Paul Rudd to be their unofficial acting coach?
What If... the Tracksuit Mafia were animated?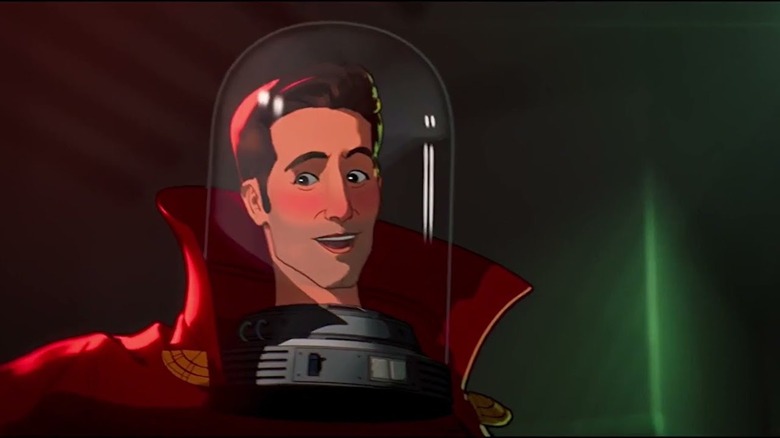 Disney+/Marvel Studios
Adamczyk didn't just voice Ant-Man in his standalone movies and the Avengers films — his voice appeared on "What If...?," too. On whether or not Adamczyk would like the Tracksuit Mafia to show up in the animated show, he said, "I know this series because Ant-Man is in it as well. So [I voice] the animated character of Ant-Man." He added, "If Tomas could be in 'What If...?,' I was thinking [of a] possible scenario [where the] Tracksuit Mafia steal some of the superpowers — [that] could be really very dangerous."
When mentioning the Tracksuit Mafia's status as clueless villains, he noted, "Because, as I told you, stupidity can be very dangerous because it's unpredictable. And imagine having these stupid guys have [access] to some really dangerous arms or superpower — [that] could be a real threat." Adamczyk is more than willing to appear in the show. He posed, "So why not? Maybe it would be a good idea for Marvel producers, for Kevin Feige. And he'll read this interview, and he'll go, 'Oh yeah. Why don't we do that?' I hope so. That's my dream."
On the meta idea that Tomas could become Ant-Man, Adamczyk said, "Oh yes, why not? Maybe that could be their superpower. Imagine these small Tracksuit Mafia, the ants walking on your desk right now. Yeah, that's a great idea."
The entire first season of "Hawkeye" is now streaming on Disney+.