Kevin Feige Just Confirmed What We Suspected All Along About Black Panther 2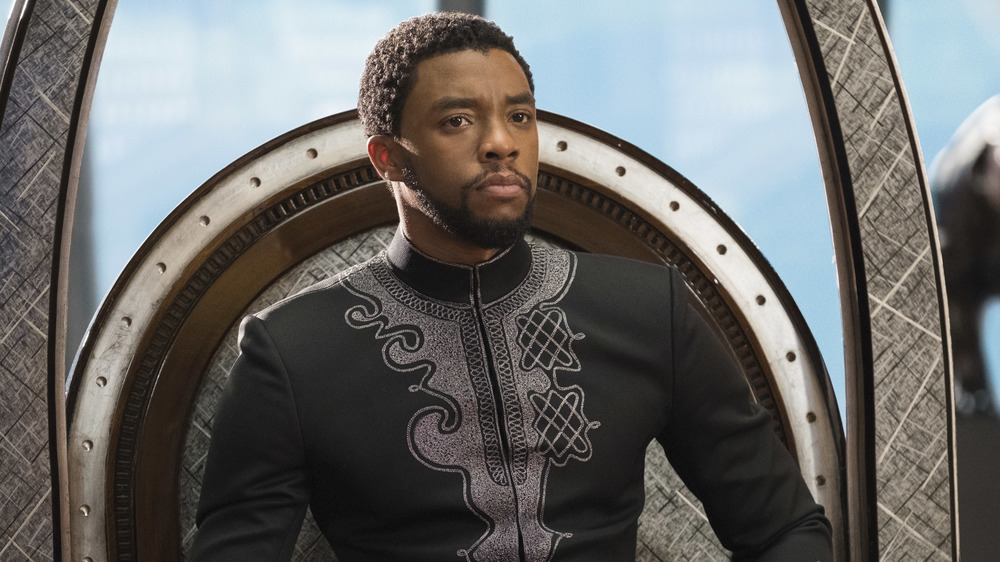 Marvel Studios/Disney
Black Panther fans finally have an answer to how the beloved franchise once led by Chadwick Boseman will continue within the Marvel Cinematic Universe. 
During Disney's 2020 Investor Day presentation, which featured news about a slew of Marvel-centric movie and streaming projects, Marvel Studios president and Marvel Entertainment chief creative officer Kevin Feige finally revealed at least part of how the studio plans to move forward following the death of Boseman, the lead in their most profitable stand-alone film so far. The news — which was later re-confirmed in a tweet-thread from the official Disney Twitter account — delivered Marvel's final decision on whether Boseman would be recast as King T'Challa and his superhero alter-ego Black Panther. It's what many suspected — and hoped for — all along: Marvel isn't tapping another actor to take Boseman's place in Black Panther 2.
"Honoring Chadwick Boseman's legacy & portrayal of T'Challa, @MarvelStudios will not recast the character, but will explore the world of Wakanda & the rich characters introduced in the first film," the tweet read.
Could Shuri be the new Black Panther?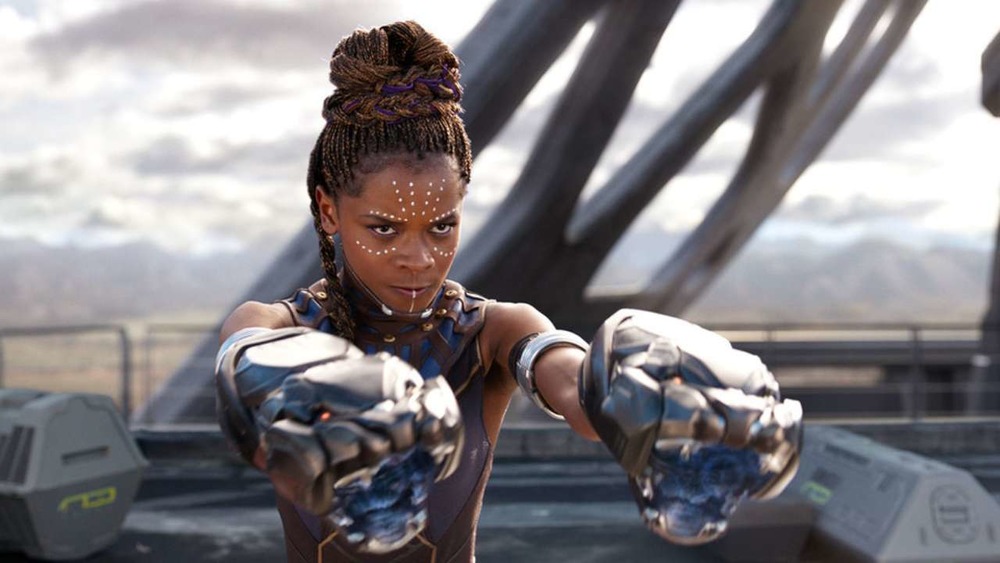 Marvel Studios/Disney
There were no other details about how the story will explore the world of Wakanda, but the mention of "rich characters" seemingly hints towards the long-discussed passing of the Black Panther mantle. A character many Marvelites are wishing will rise to the occasion and become the new Black Panther his T'Challa's genius sister Shuri, played in the MCU by Letitia Wright. 
Obviously, there's the familial tie that would make handing the Black Panther mantle from T'Challa to Shuri both logical and meaningful — not to mention the fact that it would allow the brilliant inventor a chance to bring Wakanda even further into the future with all of her gadgetry and tech know-how. Beyond that, there's also precedent for this mantle-passing in the comic books, so Marvel Studios would have source material to turn to. 
In the Marvel comics, Shuri tries to duke it for the Black Panther mantle, then held by her uncle S'yan, but soon discovers that T'Challa already bested him for the title. Black Panther Vol. 4 sees T'Challa training his younger sister and telling her that she'd be able to put her skills to use should there ever come a time where she would need to succeed him as the leader of Wakanda. The next volume finds members of Doctor Doom's Cabal coalition attacking T'Challa, who slips into a coma. Shuri carries out the necessary trials to stake her claim to the Black Panther mantle, but she doesn't receive the powers that come along with it when she ingests the heart-shaped herb, due to the jealousy she held against her brother. It's only when Shuri self-stylizes as the Black Panther without having any of its powers, attempting to save her brother and her country from an attacking villain, that she receives the abilities.
In addition to all that lore, there's a small but significant news report that backs up the idea of Wright's Shuri possibly becoming the new Black Panther in the upcoming sequel movie. Per The Hollywood Reporter, sources close to Marvel have said that "Wright's character Shuri may take on a more prominent role" in Black Panther 2. Of course, that could simply mean she'll be in more scenes, have a larger narrative arc, take on new responsibilities within the Wakandan government, or all three. There's also a strong chance that Marvel could select no single character to be the new Black Panther, instead opting to take the Ryan-Coogler-written-and-directed film in a broader direction and carry on the legacy of the beloved superhero through multiple characters. We simply won't know until Black Panther 2 hits theaters next year.
Chadwick Boseman's T'Challa will appear in Marvel's What If...? series for Disney+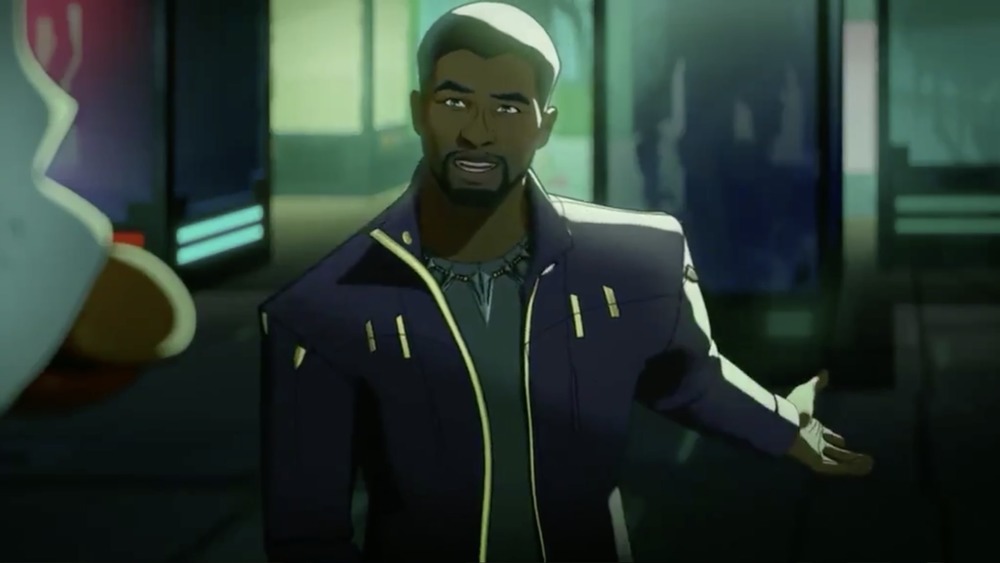 Marvel Entertainment
The passing of Boseman was difficult for the industry and fans alike. The actor had proven himself to be a truly admirable person on and off screen, leveraging his fame to increase co-stars' pay and visiting young cancer patients during their treatment. For many, he was a real-life hero, which has made the issue of whether to recast T'Challa a tough one for a studio looking to carry on with its billion-dollar franchise. 
While many may take comfort in the fact that Marvel listened to their pleas to not replace the late actor (Marvel also reportedly has zero plans to recreate Boseman's likeness digitally, according to GamesRadar), they might be even happier to know that their one and only T'Challa was able to get in one more Marvel appearance before his passing. It was previously thought that Black Panther's return from the snap at the end of 2019's Avengers: Endgame may have been his last appearance in the MCU — but, as the first trailer for the upcoming Disney+ animated series Marvel's What If...? confirms, the King of Wakanda had another appearance set. And wildly, it's not exactly as the Black Panther. 
The What If...? series posits what would happen to the MCU and its characters if there were slight variations in a timeline's events. In T'Challa's case, the trailer poses what might have happened if Michael Rooker's Yondu had picked up the future Black Panther from Wakanda instead of Peter Quill. The result, it appears, is a Wakandan Star-Lord.
The episode is sure to be bittersweet, much like the Black Panther sequel when it hits theaters on July 22, 2022.