Why Dr. Smith From Lost In Space Looks So Familiar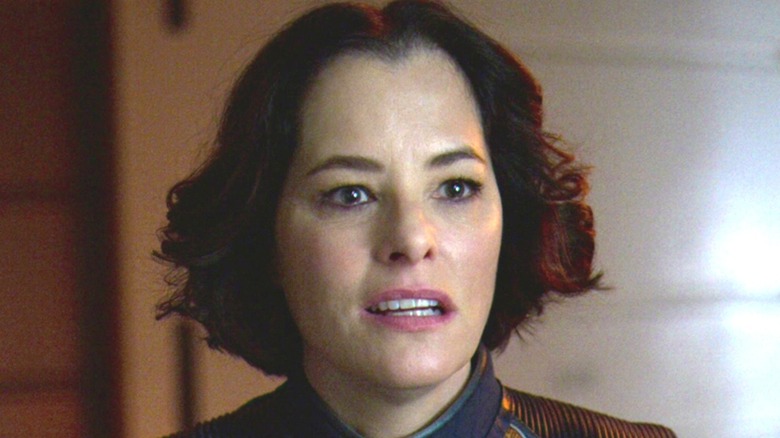 Courtesy of Netflix
Sci-fi fans have plenty of content on their plate right now, as Netflix's reboot of "Lost in Space" is currently available to stream. Season 3 of the hit series recently debuted on the streamer, bringing the series to a close and rounding out what the creators viewed as a "trilogy" of stories. And even though the saga has ended, "Lost in Space" continues to be one of the most popular shows on Netflix, and part of that is due to the endlessly charismatic cast of characters, such as Dr. Smith.
Dr. Smith probably looks familiar to many film and TV buffs who have sat down to watch Netflix's "Lost in Space" because she is portrayed by none other than Parker Posey. A seasoned Hollywood veteran with a lengthy list of IMDb credits under her belt, Posey is no stranger to any genre or scale of film. On that note, let's take a look at some of the most notable films that she has appeared in throughout her career.
She hazed freshmen in Dazed and Confused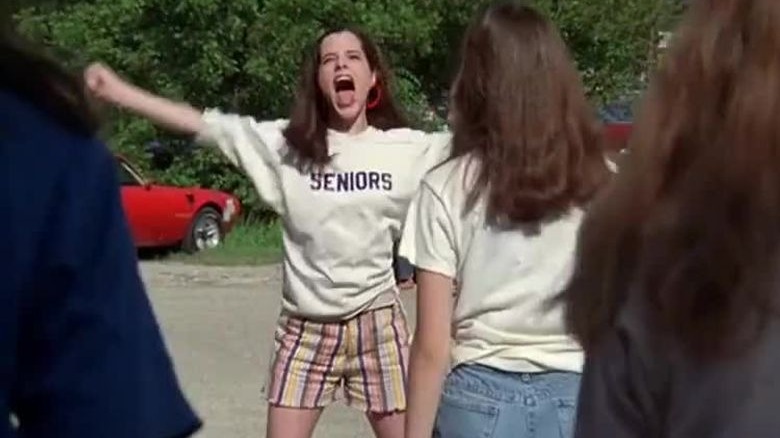 Gramercy Pictures
One of the earliest major roles for Parker Posey came as Darla in "Dazed and Confused." Directed by Richard Linklater, the 1993 coming-of-age film depicted a sprawling ensemble of high school students during the last day of school in May 1976. One of the more notable seniors presented in the movie, Darla takes her job as a cheerleader seriously, and takes it upon herself to viciously haze the incoming freshmen girls as they get out of their last day of junior high — screaming "air raid!" at the girls and spraying them down with condiments on the hot black top. "Dazed and Confused" served as the launching pad for many notable Hollywood careers besides Posey, including Matthew McConaughey, Milla Jovovich, Adam Goldberg, Anthon Rapp, and many others.
As "Dazed and Confused" does not tell a particularly traditional narrative, it does not have many true antagonists. That said, there's an argument to be made that Darla is the closest thing the film has to a true female villain. Similar to Ben Affleck's portrayal of O'Bannion in the film, Darla is one of the more vicious and overtly antagonistic upperclassmen in the movie, frequently going out of her way to attack the younger incoming freshmen. That said, unlike O'Bannion, "Dazed and Confused" doesn't necessarily deal Darla any comeuppance — it merely presents her as the type of mean girl who exists in every high school in America.
She dated Tom Hanks in You've Got Mail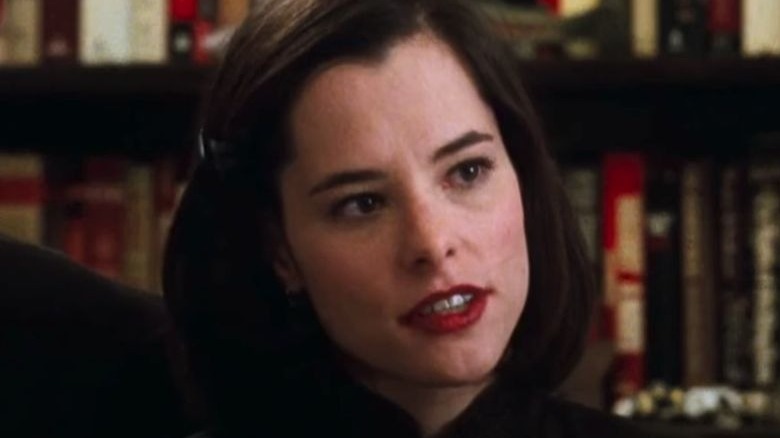 Warner Bros
Following her long line of indie appearances, Parker Posey appeared in the hit 1990s romantic comedy "You've Got Mail." In the movie, she portrays Patricia Eden, the girlfriend of Tom Hanks' Joe Fox. However, their relationship is short-lived in the film, as Joe and Meg Ryan's Kathleen eventually form a bond over the course of the film and (in true romantic comedy fashion) fall in love by the time the credits roll.
With all of that said, hindsight has been somewhat kind to Parker Posey's Patricia. The film presents her as a soft antagonist in contrast to the romance that blossoms between Hanks and Ryan, but audiences have slowly but surely grown to appreciate her performance in the years since it debuted. In fact, in 2018 Decider even published a defense of her character, noting that the perception of her presented in the film is far less flattering than she deserved, and that she actually had her own unique narrative taking place outside of the confines of the movie.
She was an eccentric dog owner in Best in Show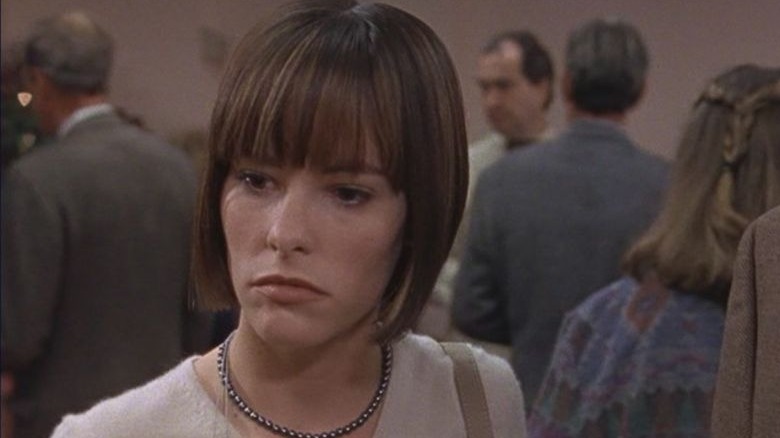 Warner Bros.
In 2000 Parker Posey starred in Christopher Guest's beloved comedy, "Best in Show." As the title suggests, the iconic mockumentary film centers on the behind-the-scenes happenings at a dog show, following the bizarre owners of the talented canines. In the movie, Posey plays Meg Swan -– the yuppie owner of a Weimaraner named Beatrice. "Best in Show" debuted to widespread critical acclaim, with much of the film's praise heaped upon the largely improvised performances by the cast.
Though "Best in Show" is arguably the most well-known collaboration between Parker Posey and Christopher Guest, it is far from the only time that the two worked together. In fact, Posey has made frequent appearances in Guest's comedies over the years, having worked on movies such as "A Mighty Wind," "Waiting For Guffman," and "For Your Consideration." Posey has worked with numerous legendary filmmakers over the course of her career in Hollywood, but there is a strong case to be made that Guest is the closest she has come to having a consistent creative partner.
She portrayed the actress who portrayed Gale Weathers in Scream 3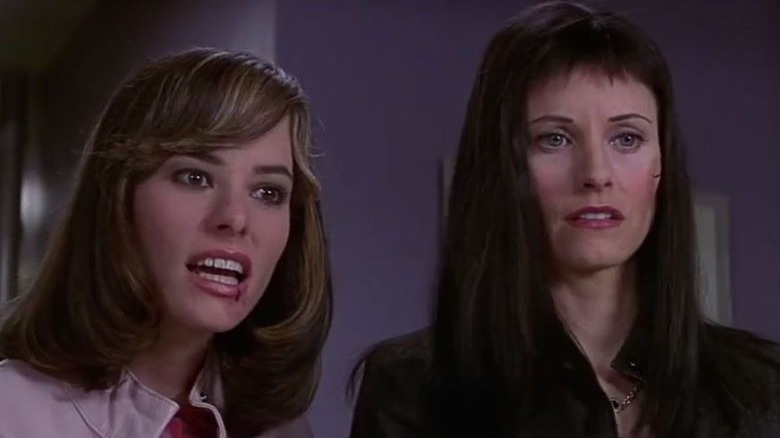 Dimension Films
The "Scream" franchise has always managed to keep things meta and self-referential in ways few other horror franchises have managed to pull off. Arguably no film in the series epitomizes that better than "Scream 3" which largely takes place in and around the production of the fictional "Stab" series -– an in-universe film series based on the Woodsboro murders depicted in the "Scream" series. In "Scream 3," Parker Posey portrays Jennifer Jolie (a satirical play on Angelina Jolie), a Hollywood starlet cast to portray the fictional version of Gale Weathers (Courtney Cox).
Alas, things do not go quite as well for Jennifer Jolie as they do for Gale Weathers. Though she becomes part of the investigation into the Ghostface murders depicted in "Scream 3," Jolie herself ultimately finds herself victim to the white-masked murderer -– dying at the business end of a knife. As a result, Parker Posey has not appeared in any subsequent "Scream" movies. However, with a new "Scream" on the way in 2022 and leading many fans to wonder which legacy characters could potentially return, audiences will have to wait and see if Jennifer Jolie somehow makes a comeback.
She fought Blade in Blade: Trinity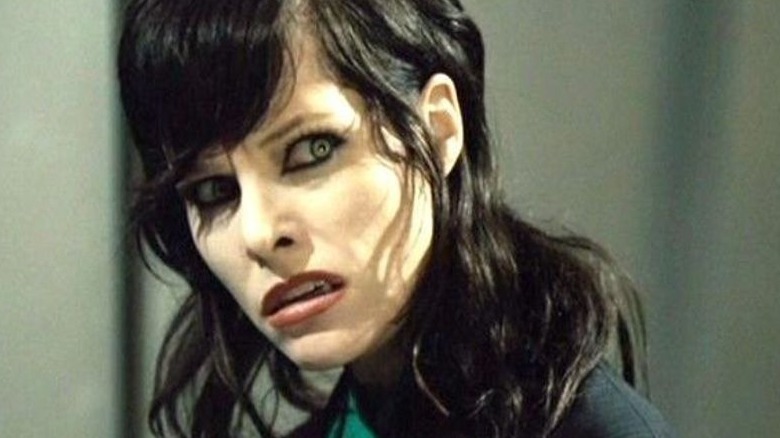 New Line Cinema
In 2004, Parker Posey got a chance to jump into franchise filmmaking with the release of "Blade: Trinity." The film saw Wesley Snipes once again step into his role as the titular vampire hunter, along with Ryan Reynolds and Jessica Biel as Hannibal King and Abigail Whistler, respectively. In the film, Posey portrayed Danica Talos –- a villainous vampire on a mission to resurrect Dracula and cure vampires of their weakness to sunlight.
At this point, any chance of Parker Posey returning to the role of Danica Talos seems slim to none. Not only does the character meet a violent end during the events of "Blade: Trinity," but the Wesley Snipes-fronted "Blade" franchise seemingly came to an end with the release of that film back in 2004. Marvel Studios now has the rights to the character and is planning a new "Blade" project with Mahershala Ali in the titular role. That said, with the introduction of Variants and the multiverse in Marvel's Phase 4 slate of series and films, it is always possible (if unlikely) that actors from the original "Blade" franchise could return at some point.
She teamed up with Lex Luthor in Superman Returns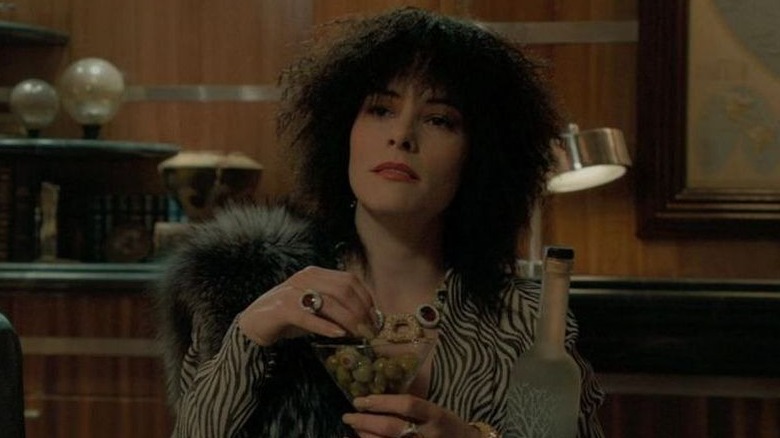 Warner Bros.
Following her involvement in the "Blade" franchise, Parker Posey moved into one of her more notable franchise projects to date. Specifically, in 2006, she appeared in "Superman Returns" under the direction of Bryan Singer. The film was a loose sequel to the original Christopher Reeve-starring Superman films, depicting a world where that version of Superman (now played by Brandon Routh) had disappeared for years, leaving the human race mourning his absence.
In "Superman Returns," Posey portrayed Kitty Kowalski, the henchwoman for Kevin Spacey's Lex Luthor. She begins the film as Lex's trusty companion before ultimately opting to turn away from his evil plan and help to save a Kryptonite afflicted Superman in the movie's final act. The presence of Parker Posey as Kitty Kowalski in "Superman Returns" harkens back to a classic element of the silver screen version of the Man of Tomorrow. In fact, her presence in the film appears to be a direct reference to Eve Teschmacher from the Richard Donner movies, who was portrayed by Valerie Perrine in those films. On the other hand, Kitty Kowalski has yet to be portrayed by any other actresses in a notable project outside of "Superman Returns," so for the foreseeable future, Posey owns the role.