Will There Be A Lost In Space Season 4?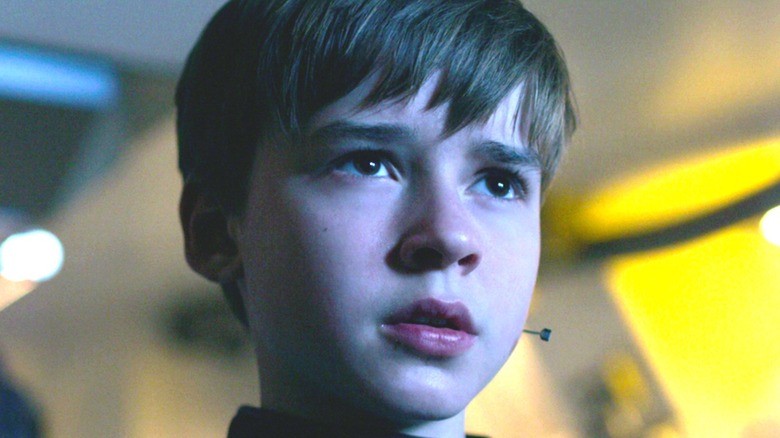 Netflix
Amid the many Netflix shows that come and go without much notice, the streaming giant's reboot of "Lost in Space" found a wide audience with its family-friendly blend of action and sci-fi survivalism. The show follows the story of the Robinsons, a family that crash-lands on an unfamiliar planet after fleeing Earth and is forced to survive there, making use of their various skills and knowledge to beat not only the environment, but the other survivors of their crash.
With the long-awaited Season 3 now airing on Netflix, the show seemingly wraps up the bulk of its plot threads in a satisfying conclusion. But despite its finality, some fans are undoubtedly holding out hope for a forthcoming fourth season. Netflix, however, can be a fickle steward of its seemingly endless supply of original content, canceling things for what often seems like no reason at all. With that in mind, here's the unfortunate truth about "Lost in Space" Season 4.
Netflix's Lost in Space officially ended after three seasons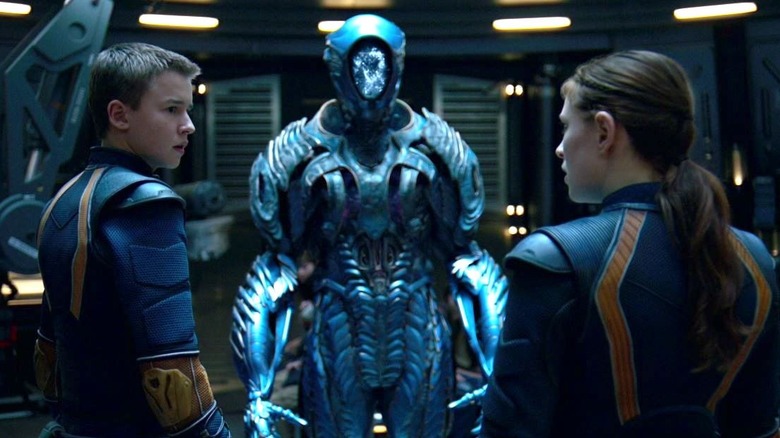 Netflix
When the announcement was made via the show's official Twitter back in March of 2020 that a third season of "Lost in Space" was on the horizon, it was accompanied by a message from showrunner Zack Estrin, reading, "From the beginning, we've always viewed this particular story of The Robinsons as a trilogy. A three part epic family adventure with a clear beginning, middle, and end." Knowing ahead of time that the third season would be the last definitely made the news quite bittersweet for fans.
Assuming no more than three seasons were ever in the works, it's good to see a show like "Lost in Space" end on its own terms rather than trying to squeeze more material out of the premise just for the sake of it. With the ending of Season 3 neatly completing the story, the show takes on the feel of a fully-formed, fantastic trilogy. But who knows, there may also be a spinoff on the horizon. Also, one of the show's stars, Mina Sundwell, expressed her ideas on what she'd like to see if Season 4 materialized.
Still, science fiction shows as smart and heartfelt as "Lost in Space" are increasingly rare these days, and fans are sad to see it go. So long, Will Robinson!