The Role Ben Affleck Regrets Taking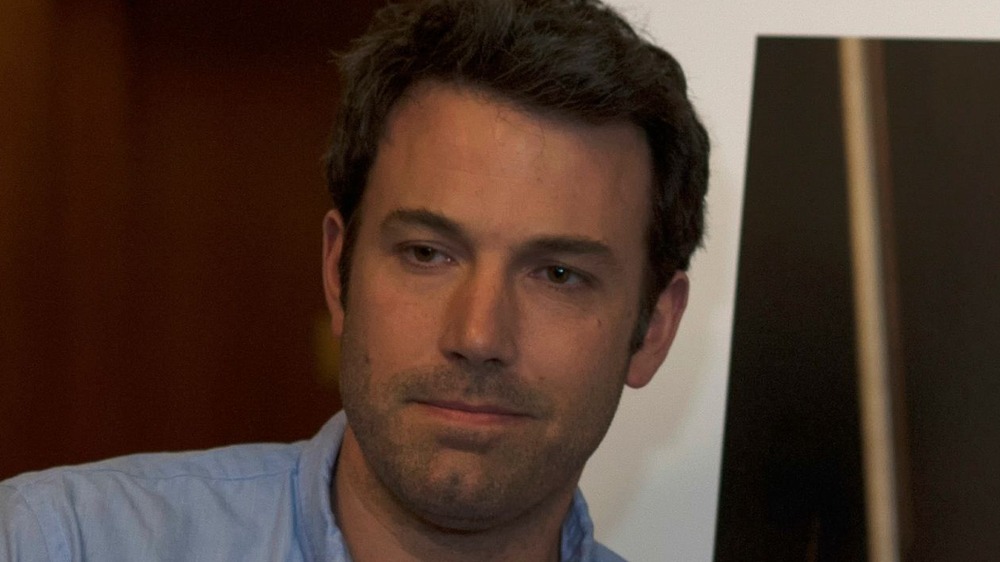 20th Century Studios
Over the course of a career that has now spanned four decades, Ben Affleck has undoubtedly established himself as a power player in Hollywood. He was cemented as both a standout writer and actor way back in 1997, when he and Matt Damon went mainstream with Good Will Hunting. Shortly thereafter, he became a bona fide leading man.
Fans will likely always know him best for his work in front of the camera — Jay and Silent Bob Strikes Back's Holden McNeil (played by Affleck) notes that he "was the bomb in 'Phantoms'"  — but Affleck has also shown some serious directing chops by helming films like Argo, The Town and Gone Baby Gone. As well-received as his best projects have been, though, not all of Affleck's films have been hits. Some — Gigli and the misunderstood Jersey Girl — were rightly or wrongly panned by critics. And his efforts in the DC Extended Universe as Bruce Wayne, AKA Batman, have been as divisive as the Zack Snyder-directed movies he donned the cape and cowl in.
Throughout these ups and downs, though, Affleck has really only regretted one of his film roles.
Affleck laments his involvement with Daredevil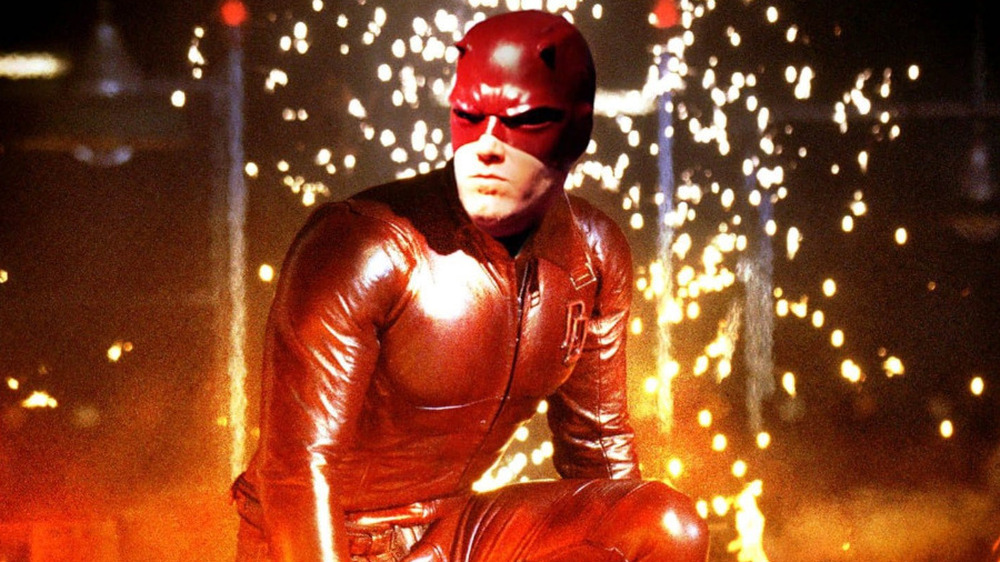 20th Century Studios
Fans may have been mixed on the DCEU films, but Affleck thought well enough of the franchise and its portrayal of the Caped Crusader to sign on for 2022's The Flash. However, he clearly laments his 2003 foray into the Marvel realm.
"The only movie I actually regret is 'Daredevil'," he told Playboy in 2013, via Business Insider. "It just kills me. I love that story, that character, and the fact that it got f****d up the way it did stays with me." He also indicated that his failure with Daredevil may have been "part of the motivation to do Batman."
Although Affleck's Daredevil wounds were more fresh at the time of his Playboy interview, it would seem that he has continued to regret his involvement in the project. During an appearance on TimeTalks some years later, via NME, he again referenced taking on the Batman role in part to make amends for Daredevil. He was also significantly more forceful in condemning his film about The Man Without Fear. "Part of it was I wanted for once to get one of these movies and do it right -– to do a good version. I hate 'Daredevil' so much," he said.
"The Netflix show does really cool stuff," Affleck continued. "I feel like that was there for us to do with that character, and we never kind of got it right."
Daredevil was poorly received in its day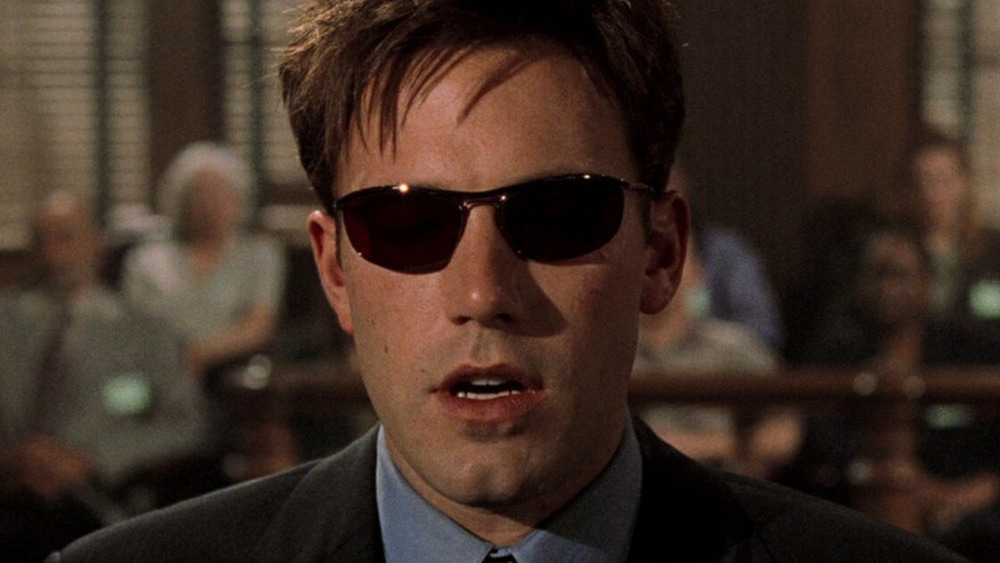 20th Century Studios
Without question, Daredevil is one of the most iconic characters that Stan Lee or Marvel ever created. Dating back to his first appearance in 1964, the character has consistently captured the imagination of comic book fans and critics alike: in 2011, IGN selected Daredevil as a top 10 superhero character of all time.
However, Affleck may be right to regret his involvement in the character's first big screen adaptation. Although Daredevil could probably be considered a modest success at the box office — it earned just under $180 million worldwide during its theatrical run, per Box Office Mojo — it definitely underperformed. And while it had its defenders at the time, an overwhelming number of critics hated it, too. The San Francisco Chronicle's Mick LaSalle, for example, called it "one of the biggest misfires in its genre since 'Godzilla'." Dardevil currently holds a metascore of just 42 out of a possible 100 on the review aggregation site Metacritic. 
Thankfully, the 2015 Netflix adaptation of the Marvel character earned a far more positive reception.