Maya's Relationship With Kingpin Explained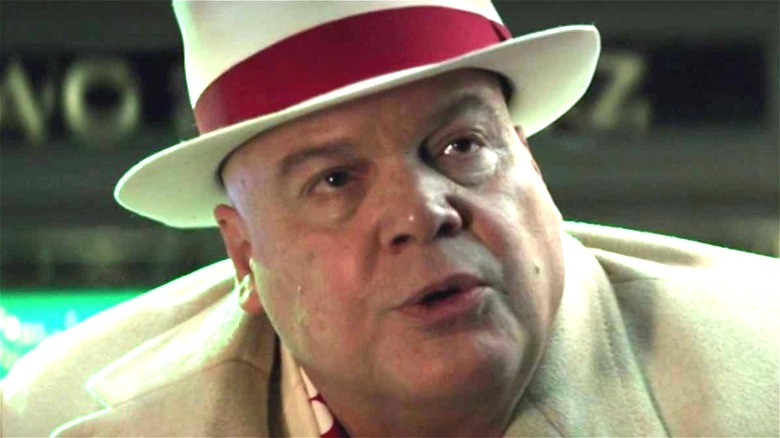 Marvel Studios/Disney+
Contains spoilers for "Hawkeye"
Maya "Echo" Lopez (Alaqua Cox) is a Marvel Comics character who just recently made the leap onto the screen in "Hawkeye." The Disney+ series sees Maya leading the Tracksuit Mafia alongside her lifelong friend, Kazi (Fra Fee), in pursuit of revenge for the murder of her father. One of the few deaf superheroes in the Marvel Universe, Maya has the ability to mimic anything she sees, and in the comics, she uses the ability to become a world-class pianist, martial artist, and ballerina. Now, fans can look forward to seeing plenty more of Cox's Maya, as Marvel has already confirmed that an "Echo" spin-off show is in the works.
In "Hawkeye," it's revealed that Maya has an important connection with none other than Wilson Fisk AKA Kingpin (Vincent D'Onofrio). The character, who controls New York's underground crime world through fear and intimidation, made his long-awaited return to the MCU in "Hawkeye" Episode 5. The Disney+ show's finale follows up his return by firmly establishing a close relationship between Kingpin and Maya — only to totally turn it upside down in the episode's final minutes.
The "Hawkeye" Episode 6 twist is so shocking, in fact, that it likely has MCU fans wondering: What exactly is the deal with Maya and Kingpin's relationship?
Kingpin is Maya Lopez's adoptive father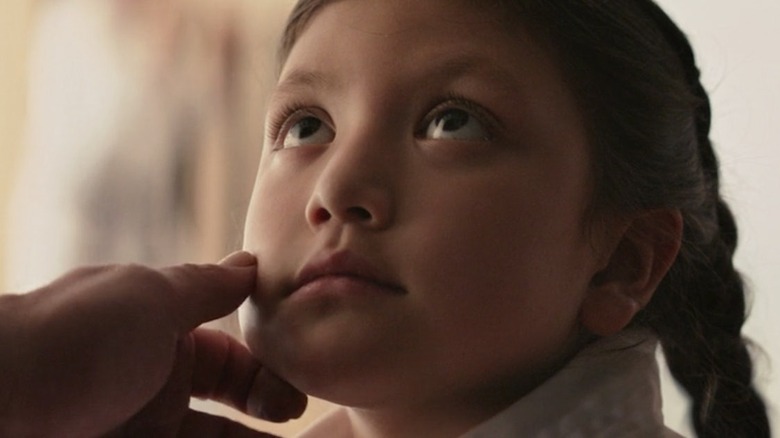 Marvel Studios/Disney+
In "Hawkeye," it's heavily implied that Kingpin is Maya Lopez's adoptive father, whom her biological father refers to as her "Uncle." In the comics, Kingpin has Maya's father killed, but as he dies, he marks his daughter's face with a bloody handprint. Kingpin, seeing great potential in Maya, ends up taking her in and raising her as his own daughter. When she grows up, Maya, notably, begins marking her face with a white handprint in honor of her late father's final moments (via Marvel Database).
In both the comics and "Hawkeye," it eventually comes out that Kingpin is the man responsible for the murder of Maya's father. Echoing a certain comic book scene, "Hawkeye" Episode 6 sees Maya shooting Kingpin in retaliation, though, his ultimate fate is left unclear. 
It would, of course, be unfortunate if Marvel were to have brought back Vincent D'Onofrio's Kingpin after all of these years only to kill him off after just one episode. As a result, many fans are convinced that he will return in a future Marvel project, especially now that his nemesis, Matt Murdock AKA Daredevil (Charlie Cox), is also an active member of the MCU again. 
Assuming that Marvel fans are right and Kingpin really will return sometime in the future, the only question that remains is which upcoming MCU film or TV show will feature an appearance from him. Hopefully, it'll be one that allows for his relationship with Maya to be further explored.