Marvel's Echo Release Window, Cast, Plot, Head Writer And More Details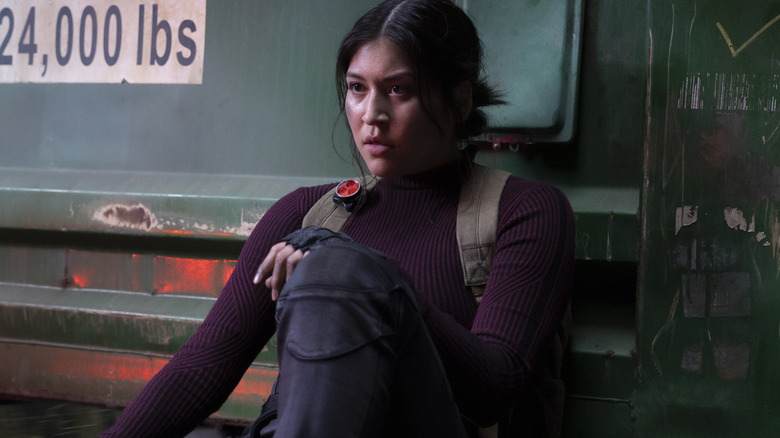 Marvel Studios
The Disney+ "Hawkeye" series was the perfect holiday treat, bringing Christmas cheer and some spectacular gifts, such as Hailee Steinfeld's Kate Bishop, Cosmo the Pizza Dog, and the return of Wilson Fisk. However, one of the most impressive highlights of the MCU series was Alaqua Cox as Maya Lopez. A key figure in the Tracksuit Mafia, Maya (aka Echo) started off as the show as a vengeful criminal hoping to kill Clint Barton, but after learning what really happened to her dad, she eventually got justice for her father during a big Christmas Eve battle against Kingpin and his cronies.
But while Clint Barton's story might've come to an end in "Hawkeye," Maya's story is just beginning. The street-level superhero is returning for her own spinoff, titled "Echo." The third Disney+ series of Phase 5, "Echo" promises to take the MCU in completely new directions while bringing back some truly iconic Marvel characters. If you want to know what's in store for Maya Lopez and her quest for a new life after the events of "Hawkeye," read on for everything you need to know about "Echo."
When will Echo be released?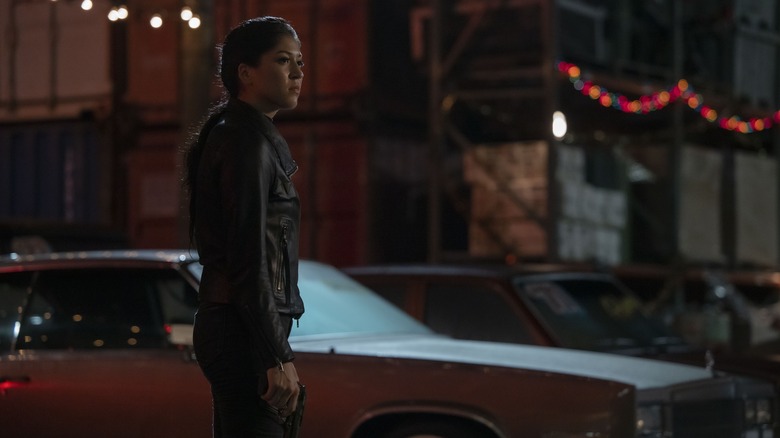 Chuck Zlotnick/Marvel Studios
Ever since "WandaVision" first premiered in early 2021, Marvel has followed the same exact formula for its Disney+ shows. Instead of releasing every episode at once — like Netflix does — they've been going the "Mandalorian" route, releasing one episode per week. However, that's going to change with "Echo," which will be using the binge model. 
Yep, that's right — all six episodes will be available on the same day. But which day will that be? Well, "Echo" was originally meant to hit Disney+ on November 29, the same month that "Loki" Season 2 would wrap up on the streamer. However, due to Marvel wanting to make sure their products are in tip-top shape — coupled with the SAG-AFTRA and WGA strikes — the studio reshuffled their TV schedule a bit in September 2023. According to The Hollywood Reporter, we'll now see "Echo" sometime in January 2024.
What is the plot of Echo?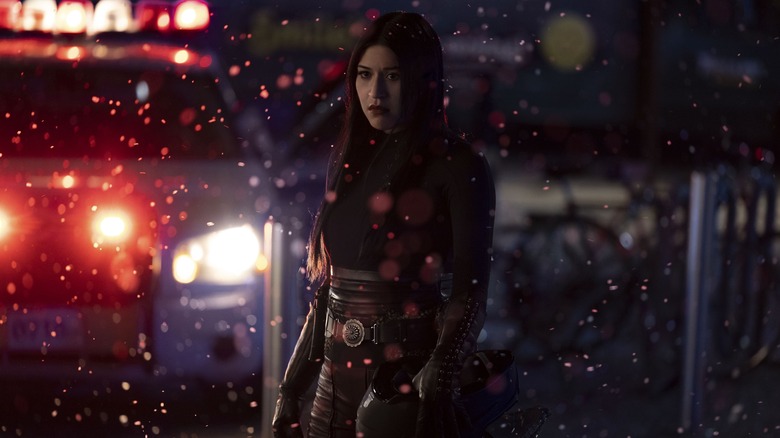 Chuck Zlotnick/Marvel Studios
During "Hawkeye," we see Maya Lopez hunting the man who killed her father — Clint Barton, who went on a murderous rampage after losing his family due to Thanos' snap. Eventually, Maya came to learn that Wilson Fisk, infamous crime lord and the man who was basically her adoptive uncle, was responsible for her dad's demise. And when we last saw Maya, she was putting a bullet in the big man.
So where will the "Echo" series pick up? We know Maya will be leaving New York City behind and heading back to her hometown to reconnect with her Native American heritage. Speaking with Collider, Marvel producer Stephen Broussard delved a bit deeper into the tone of the show, saying, "It's a very different tonal sort of thing. ... It feels very grounded, it feels very spiritual in ways that feel fresh for us." He also spoke about the setting of the series, explaining, "What's unique about this property is that it's much more grounded, and it's in rural Oklahoma, which is where it takes place."
We're super intrigued by that setting, as it's quite a bit different from other MCU titles. Most Marvel properties take place in major cities or out in the cosmos. Seeing a superhero in the rural U.S. will be incredibly interesting, especially since we're expecting Wilson Fisk and his goons to show up at some point, looking for payback.
Who is starring in Echo?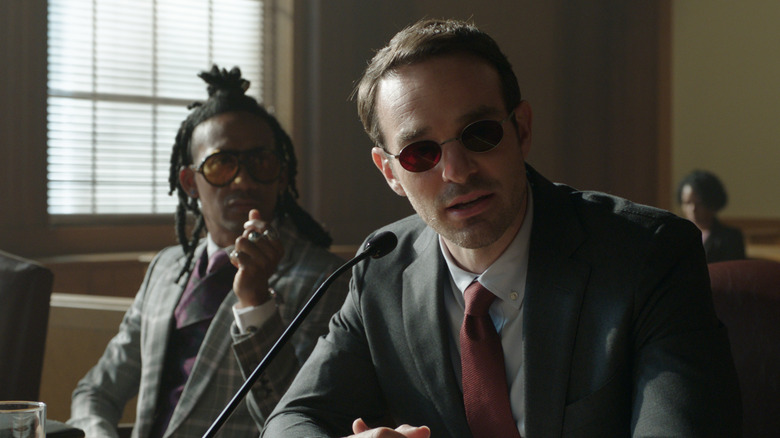 Marvel Studios
Any discussion about the cast of "Echo" has to begin with Echo herself. Alqua Cox is reprising her role as Maya Lopez in the spinoff series, and what's wildly impressive is that "Hawkeye" was Cox's first-ever acting role. She also has the distinction of being the first Native American hero and only the second deaf superhero in the MCU.
Of course, Cox won't be the only "Hawkeye" character coming back. Vincent D'Onofrio will be returning as Maya's "uncle" — the murderous Wilson Fisk of "Daredevil" fame. We can also expect the return of Zahn McClarnon, who played Maya's loving father. Plus, they'll be joined by another character who's instantly recognizable to Marvel fans. Yep, Charlie Cox is returning to the MCU as Matt Murdock after reprising the part in "Spider-Man: No Way Home" and "She-Hulk."
Rounding out the cast, "Echo" is shining the spotlight on some serious Indigenous talent. We've got Graham Greene of "Dances With Wolves," Chaske Spencer of the "Twilight" movies, Tantoo Cardinal of "Killers of the Flower Moon," Devery Jacobs of "Reservation Dogs," and Cody Lightning of "Four Sheets to the Wind." The Hollywood Reporter has also mentioned — possible spoilers incoming — that we might see a plotline involving Jessica Jones, which means there's a chance Krysten Ritter might appear.
Who is writing and directing Echo?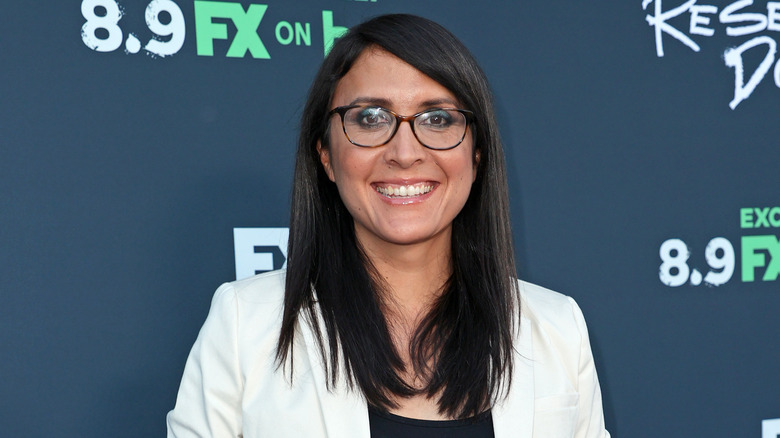 Kevin Winter/Getty Images
When it comes to behind-the-scenes talent, "Echo" boasts some pretty impressive filmmakers. While they might not be household names, they're all incredible creatives with some seriously impressive resumes.
Serving as head writer, we've got Marion Dayre. Essentially the showrunner of "Echo," Ayre has worked on some very big-deal series — "The Act," "Shantaram," and "Better Call Saul." On the directing side of things, the episodes will be helmed by Indigenous directors Sydney Freeland (pictured) and Catriona McKenzie. McKenzie has worked on TV series such as "The Walking Dead," "Chilling Adventures of Sabrina," and "Riverdale," whereas Freeland has directed episodes of "Reservation Dogs," "Star Trek: Strange New Worlds," and "Rutherford Falls."
Where to watch Echo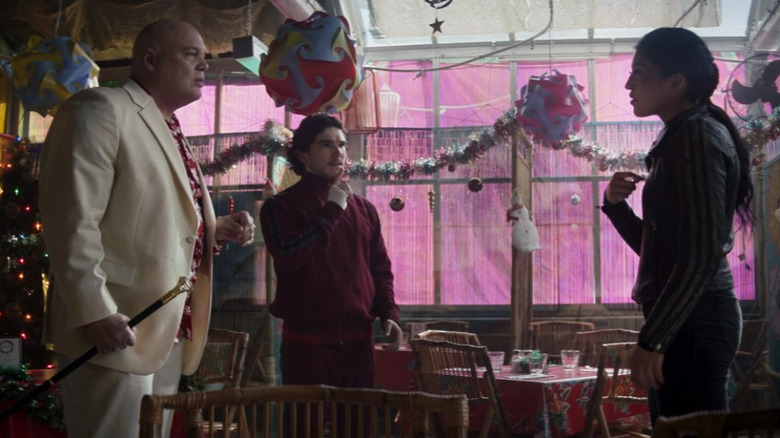 Marvel Studios
When "Echo" releases all six episodes in January 2024, you'll be able to find them all on Disney+. But in the meantime, it might be wise to go back and check out Maya Lopez's backstory. The character was first introduced in "Hawkeye," where we watched her learn to move between two worlds and take revenge on the man ultimately responsible for her father's death. If you want to see her tragic backstory play out, you can view "Hawkeye" over on Disney+.