How Willem Dafoe Really Felt About Superhero Movies Before Spider-Man: No Way Home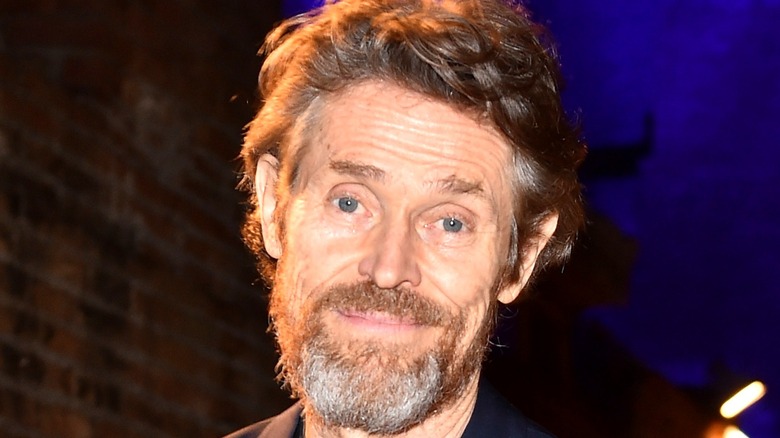 Tullio Puglia/Getty
As one of the most memorable faces in Hollywood and one of its most wide-ranging performers, Willem Dafoe has had a whirlwind of a career, from action flicks to meditative art films, but his role as the Green Goblin, first in 2002's "Spider-Man," and now in "Spider-Man: No Way Home," is arguably his most famous character.
While Dafoe is reportedly quite happy with his work on those films, he has kept his cards close to the vest, over the years, regarding his attitude toward the superhero genre more generally. It's no secret that not every cape movie is as good as those in which Dafoe has appeared, and some can be genuinely terrible. But in a wide-ranging interview at the iconic 92nd Street Y in New York City in late 2019, the veteran actor made his true opinions about superhero movies known, adding to the growing list of Hollywood stars and professionals who have griped about the genre's current stranglehold on the box office, often facing intense backlash from the public and from those for whom superhero projects are their bread and butter. 
Dafoe's comments were more nuanced than some, so here's what he had to say.
Willem Dafoe finds superhero flicks "too long and too noisy"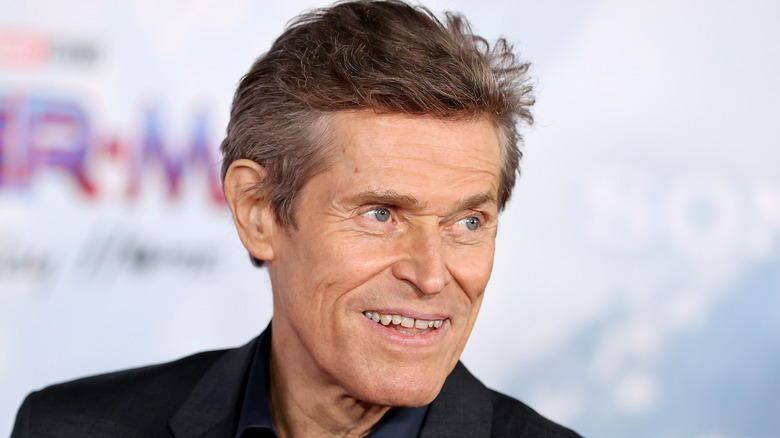 Emma Mcintyre/Getty Images
While in conversation at New York City's famous 92Y, which regularly hosts celebrities and luminaries of cultural import, Willem Dafoe, perhaps feeling he was among like-minded folks at the Upper West Side venue, said that superhero films "aren't the movies I run to" and called them "too long and too noisy." The comments were made in late 2019 (via Cinema Blend).
He prefaced his harsher statements by acknowledging, "I've done some of those movies, and they're fun." But he suggested, perhaps correctly, "I got lucky because they've been personal. 'Spider-Man' was great fun because Sam Raimi made that like it was a little independent film."
Dafoe's biggest complaint with superhero films lies in their heavy reliance on technology, observing, "The industry outgrew itself." He elaborated, "You have fun with some of the things that you get to do, because there's lots of hardware and there's lots of crazy crane shots and those kind of things. That's fun. But stuff is overshot." Elaborating on this, he said that so much work goes into the major set pieces that superhero films tend to revolve around, but that these are the scenes that he, as a viewer, isn't as engaged by.
The "Aquaman" actor clearly realized he was wading into polarizing territory, and with a laugh, said, "Let's not get into this. I don't want to bite the hand that feeds me. But no, seriously, folks. Look, those aren't the movies I run to."