Wolf Star George MacKay Picks His Favorite Movie And Names His Dream Actors And Directors - Exclusive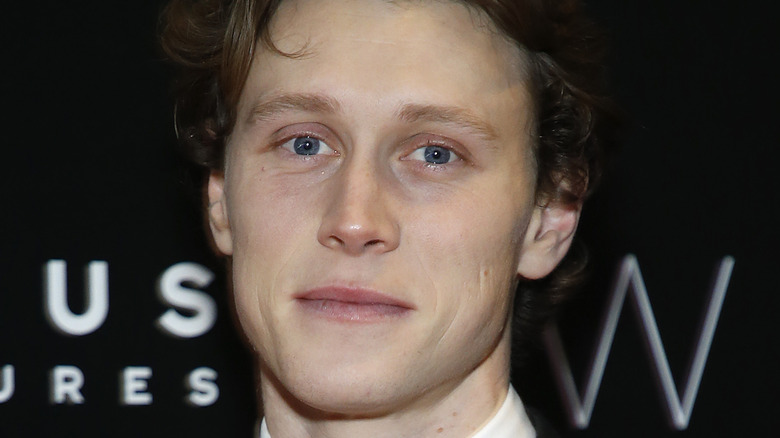 John Lamparski/Getty Images
Ever since launching his screen career in 2003 with a supporting role in "Peter Pan," British actor George MacKay has managed to work with some of the most interesting actors and filmmakers in the business.
His next major big screen appearance came in 2008. He starred in director Edward Zwick's "Defiance" with Daniel Craig, Live Schreiber and Jamie Bell as four Jewish brothers who spearhead a resistance against the Nazis during World War II. He later played opposite Saoirse Ronan and Tom Holland in director Kevin Macdonald's 2013 futuristic drama "How I Live Now," and he starred with Viggo Mortensen and Frank Langella in 2016's "Captain Fantastic."
Later efforts found him acting alongside soon-to-be-superstar Anya Taylor-Joy in 2017's "Marrowbone" and leading an ensemble under director Sam Mendes in 2019's harrowing World War I drama "1917." His new film, "Wolf," has him in the lead opposite budding newcomer Lily-Rose Depp and veteran character actor Paddy Considine.
With those impressive credits and more already on his growing resume, MacKay tells Looper that there are two actors and one director in particular with whom he'd love to work. "When someone's doing something quite big and quite theatrical, but it is absolutely truthful and somehow just right, I think that's amazing," he says. "And to work with the director that could help bring that out of you and encourage that would be amazing."
George MacKay thinks this director's movies are 'proper cinema'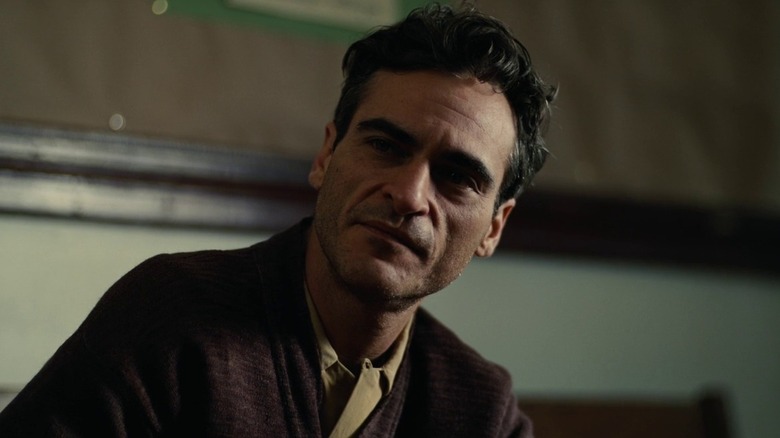 Weinstein Company
The director who George MacKay is eager to work with someday is Paul Thomas Anderson, the modern auteur behind films like "Boogie Nights," "There Will Be Blood," "The Master," and his latest, "Licorice Pizza." Meanwhile, two actors he'd like to collaborate with are Joaquin Phoenix and Daniel Day-Lewis, both of whom have starred in two films apiece for Anderson: "The Master" and "Inherent Vice" for Phoenix, and "There Will Be Blood" and "Phantom Thread" for Day-Lewis.
"I remember I was auditioning for a role once and the director referenced Paul Thomas Anderson performances," explains MacKay about his choices. "And he said, there's always one character particularly who's giving a massive performance. It's always massive, but it's bang on. I think that sort of theatricality is something that I find really inspiring in terms of performances, whether it's Joaquin Phoenix in 'The Master' or Daniel Day Lewis in 'There Will Be Blood.'"
Not only does MacKay cite Anderson's ability as a director to get tremendous (and usually Oscar-nominated) performances out of his actors, but he adds that he loves the way the director's movies look as well: "I always just think his films ... I haven't seen all of his films, but from the films I have seen, they just look so beautiful. It's proper cinema," enthuses MacKay.
MacKay's favorite movie of all time is from a different director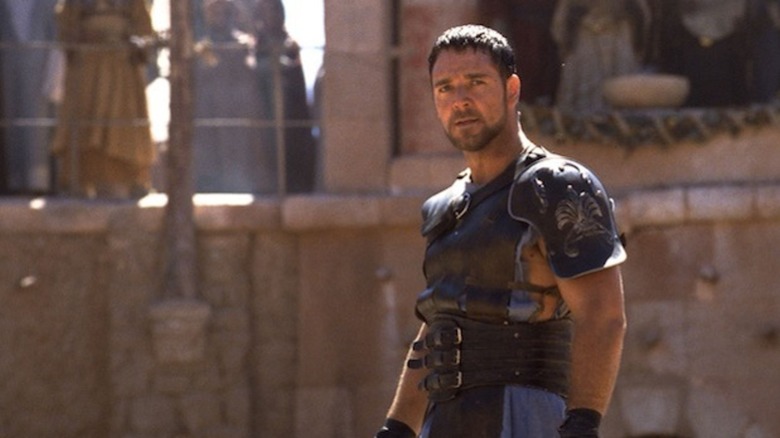 DreamWorks
Although George MacKay says Paul Thomas Anderson is his top filmmaker, his favorite movie of all time is not one of the nine pictures that the latter has directed to date.
That honor goes to Ridley Scott's 2000 historical epic and Best Picture winner, "Gladiator," which stars Russell Crowe as a loyal Roman general who is betrayed by the emperor's corrupt, murderous son — incidentally played by Joaquin Phoenix — and thrown into slavery. While MacKay lists his favorite director and actors for their sheer craftsmanship, he has a more personal explanation of why "Gladiator" is special to him.
"I think my go-to is 'Gladiator' for a number of reasons," he says. "It's so cinematic and personally, it was the first DVD that my family had as well. I remember when that transition to DVD happened and we were a bit behind a few other families in getting a DVD player. Then we got it, this double disc, and watching the 'making of,' I was blown away by how they made it. I was as fascinated with that as I was all the battle sequences, particularly. And the music as well. The music is just stunning as well."
MacKay's current release is the indie feature "Wolf," in which he plays a young man who's committed for treatment because he behaves like the title animal. He can next be seen in "Munich: The Edge of War," about the political intrigue surrounding England's desperate attempt in 1938 to prevent the breakout of war with Germany.
"Wolf" is out in theaters now, while "Munich: The Edge of War" premieres on Netflix on January 21, 2022.