The Epic Daniel Day-Lewis Drama That's Heating Up On Netflix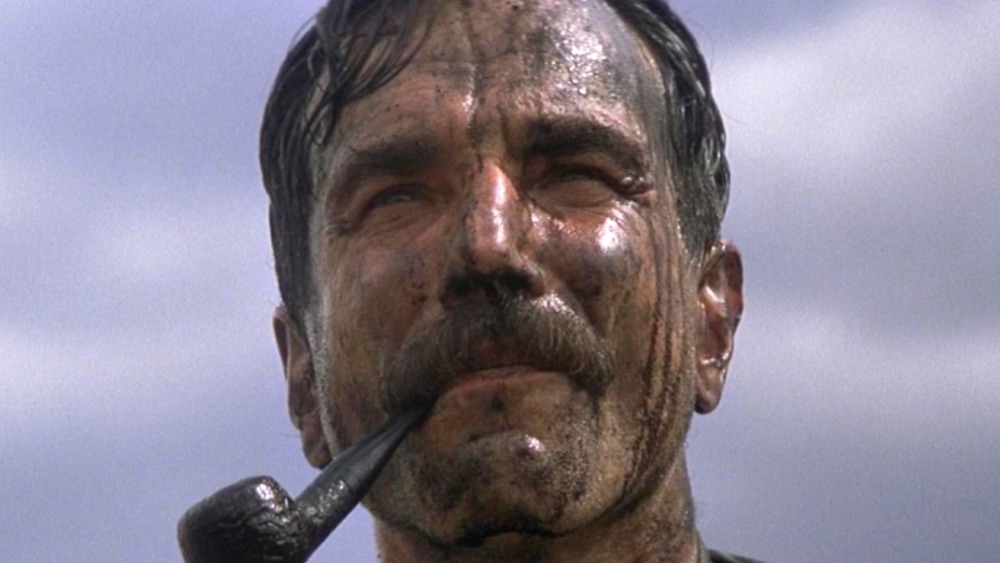 Paramount Vantage
Since his second official retirement in 2017, we haven't been able to enjoy Daniel Day-Lewis' electric (some say intense) performances in brand new roles. Fortunately, the rise of streaming services means that we are occasionally blessed with access to movies from his back catalog. Right now, the 2007 epic There Will Be Blood is streaming on Netflix, and just like the California oil fields on which the movie is set, it's proving to be a valuable asset.
Loosely based on Upton Sinclair's novel Oil! (in the same way that The Lion King is based on Hamlet), There Will be Blood was a sensation upon its release. Awards and nominations poured in, sort of like striking oil but with less clean up. The movie was nominated for eight Oscars and took home two, including Best Actor for Day-Lewis (his second). To this day it's constantly showing up on lists with titles like "The 100 Greatest Movies of the 21st Century."
If you missed the hype around There Will Be Blood the first time, this is a quick teaser on what to expect and whether it's worth your time.
What is There Will be Blood about?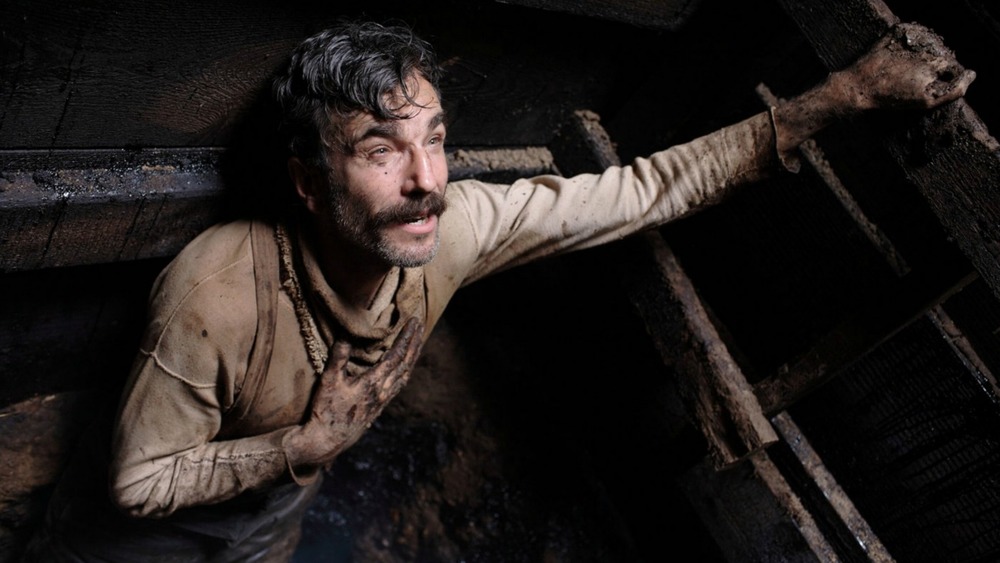 Paramount Vantage
You'll have to watch it to find out, of course, but here's the setup: Daniel Plainview (Day-Lewis) is an oil prospector in California in the early 20th century. He's tipped off about an oil deposit, and tries to get access to it by buying up a string of neighboring properties.
However, one of the property owners, Eli Sunday (Paul Dano, who also plays Eli's twin Paul) pushes a harder bargain than Plainview wants. Let's just say it's the start of an ugly rivalry. Meanwhile, Plainview's plan is blocked by one holdout. At the same time, a man claiming to be his brother shows up, causing friction with Plainview's adopted son H.W. (played at different ages by Kevin J. O'Connor and Russell Harvard).
To say things escalate from there would be quite the understatement. These tensions bubble beneath the surface, like the oil the characters are so obsessed with, and occasionally blow up.
Is There Will Be Blood worth seeing?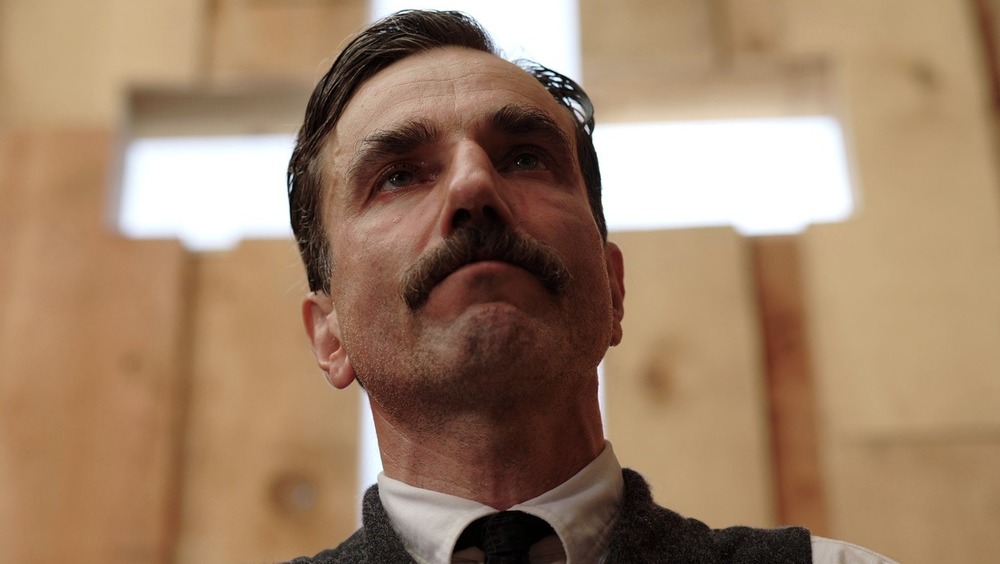 Paramount Vantage
Do you like movies about family drama, neighborhood squabbles, religious hypocrisy, and lust for money and power? Do you like all of those things in one movie? Would you like that movie set in the gritty, grimy, extremely oily setting of turn-of-the-century California? Do you like music by Radiohead guitarist Jonny Greenwood? How about watching Day-Lewis inhabit a role with a borderline-uncomfortable level of commitment? If you answered yes to at least one of those questions, you should definitely set aside two and a half hours to catch up with There Will Be Blood. (Although, if that list describes your perfect movie, you've probably already seen it.)
The untold truth of Daniel Day-Lewis is that his résumé is packed with prestigious films, yet when you look at every Daniel Day-Lewis movie ranked worst to best, There Will Be Blood claims the prime spot. There Will Be Blood also marked the triumphant return of its writer and director, Paul Thomas Anderson. Anderson had taken a five-year break from features after his previous movie, Punch-Drunk Love. There Will Be Blood epitomizes his interest in flawed, lonely characters who are consumed and burned out by the world around them. 
Conversely, do you find that movies with loooong shots, not a lot of chatter, and an undercurrent of violence simmering beneath the surface tend to put you to sleep or create a gnawing and unpleasant anxiety? Because if so, you should probably skip this one. There Will Be Blood is not fun, casual viewing. Even if you've seen the movie, you might still need the ending of There Will Be Blood explained. It's fine if that's fine with you, and it's fine if it's not — but you might want to invest your time in something less gritty.