TV Characters Who Had An Awful 2021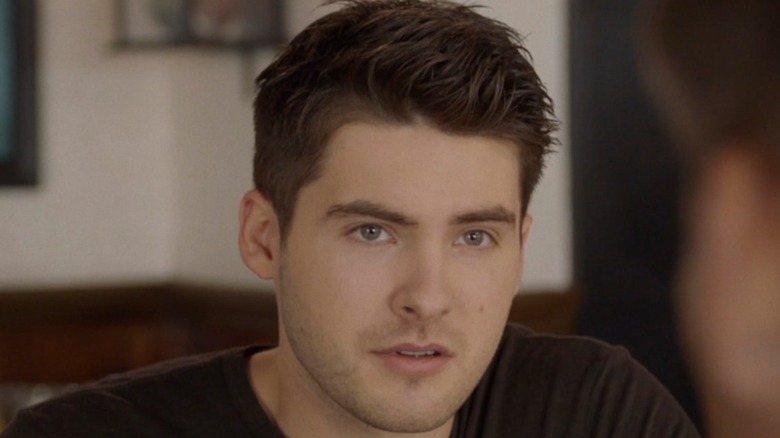 The CW
The past year was a hard one for a lot of people, many of whom took refuge with entertaining television programs. But, as it would turn out, 2021 was no picnic for some of our favorite television characters either. And in most cases, it had nothing to do with the worldwide pandemic, but personal circumstances like rejection, loss, abandonment, and dashed dreams. Even when we could not relate to the specific circumstances these characters faced, the larger themes at hand allowed us to empathize with and understand the characters better.
For the most part, these characters did not deserve what was coming to them ("Succession" baddie Logan Roy and "The Handmaid's Tale" wife Serena Waterford notwithstanding). As they went through the ringer, we saw different layers to these characters, which allowed the actors to shine and gave viewers compelling storylines that shocked, saddened, and entertained. It also reminded us just how connected we feel to some of these fictional depictions. As the year ends, we want to celebrate the characters who had an especially rough year. Here are TV characters who had an awful 2021.
Conrad Hawkins on 'The Resident'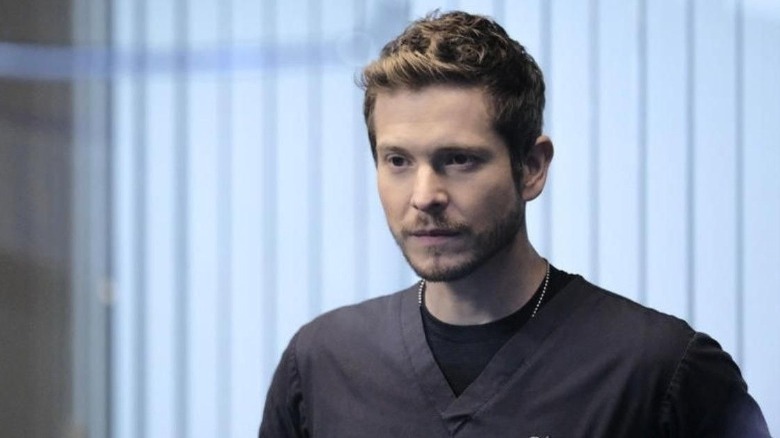 Fox
"The Resident" heartthrob Dr. Conrad Hawkins (Matt Czuchry) started off the year on a fine note. When the show's fourth season began in January, Conrad was actually happy –- he married the love of his life, nurse Nicolette Nevin (Emily Van Camp), in the season premiere. It was soon revealed that they were expecting a baby girl. This was especially exciting for long-term fans of the show, who had rooted for the couple since season one. Things soon took a turn for the worse when Nic was stabbed by a patient while trying to deescalate a situation, though this was simply a taste of what was yet to come for Conrad.
Nic survived the stabbing, as did the baby, Georgiana Grace Hawkins, who was born in the season four finale. Season five began with a huge cyberattack at Chastain Park Memorial Hospital, while Conrad and Nic were in a new parent fog. Nic headed off for a spa weekend and, at the end of episode two, we learn that she was in a brutal car accident on the way home. Conrad fights to keep Nic alive, but eventually agrees to take her off life support in episode three, as he realizes that there is no hope left. The show later skipped ahead in a time jump, but Conrad's pain and suffering hover in every scene with his daughter.
Lori Ross on "Mare of Easttown"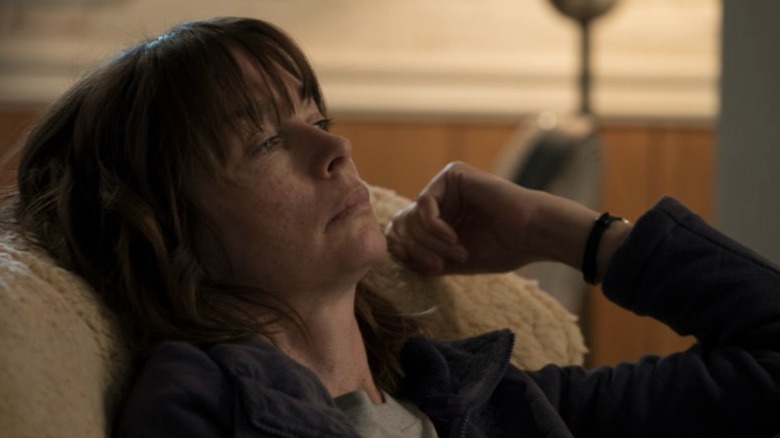 HBO
Major spoilers to come if you are one of the five people who have yet to watch the fantastic HBO crime miniseries "Mare of Easttown." No one on the series really had a "good" year, but one person who suffered an incredible amount was Lori Ross (Julianne Nicholson), the best friend of detective sergeant Mare Sheehan (Kate Winslet). Mare was tasked with investigating the disappearance of a local girl. When another girl, Erin McMenamin (Cailee Spaeny) turned up dead, Mare had to add that case to her list of investigations.
But while Mare had it rough, Lori had it rougher. For starters, it came to light that Lori's husband John Ross (Joe Tippett) had been having an affair with the deceased teenager -– who was his cousin's daughter, no less –- and that John was secretly the father of Erin's baby. In the finale, John confessed to accidentally shooting Erin during a confrontation over a gun, and to moving her body along with the help of his brother. That would have been bad enough for Lori, but Mare's continued digging uncovered that it was their young son, not John, who had shot Erin. Lori's husband and son were taken away, and she was left to take care of the baby her husband fathered with his teenage cousin.
Tommy Vega on '9-1-1: Lone Star'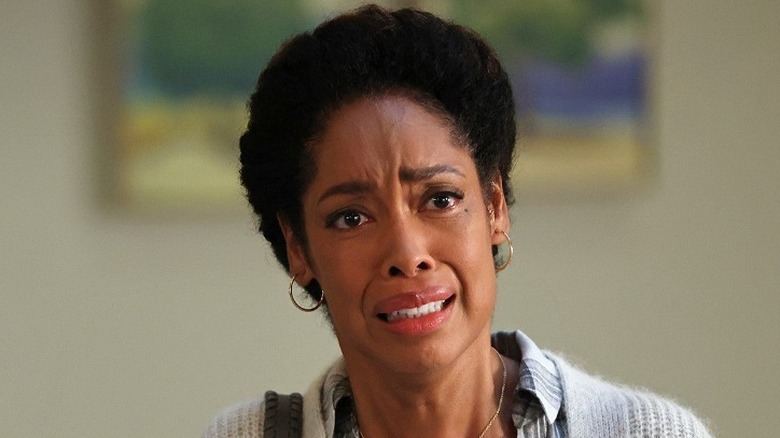 Fox
Tommy Vega (Gina Torres) was brought in for Season 2 of "9-1-1: Lone Star," as a replacement for previous Emergency Medical Services captain Michelle Blake (Liv Tyler). She immediately got off to a rough start with the other paramedics, who were wedded to the way things used to be. Tommy also struggled with feelings of inadequacy as a mother, worrying that too much of her time was being spent at work and not at home with her kids. The pandemic had forced Tommy's husband to close down his restaurant, and so she was back in the workforce for the first time in eight years – and not by choice.
Just as the team was warming up to Tommy, paramedic Tim Rosewater (Mark Elias) died on a call. A few episodes later, Tommy and EMS crew members Nancy Gillian (Brianna Baker) and TK Strand (Ronen Rubinstein) were kidnapped after responding to a fake pregnancy call. But really, none of these things compare to what happened in episode twelve of the show's second season, when Tommy returned from a grueling shift to find her beloved husband dead from a brain aneurysm in the living room. Tommy did not immediately tell her workers or friends about her husband, mostly because she was in shock, and the season ended with her contemplating giving her up her job.
Atticus Lincoln on 'Grey's Anatomy'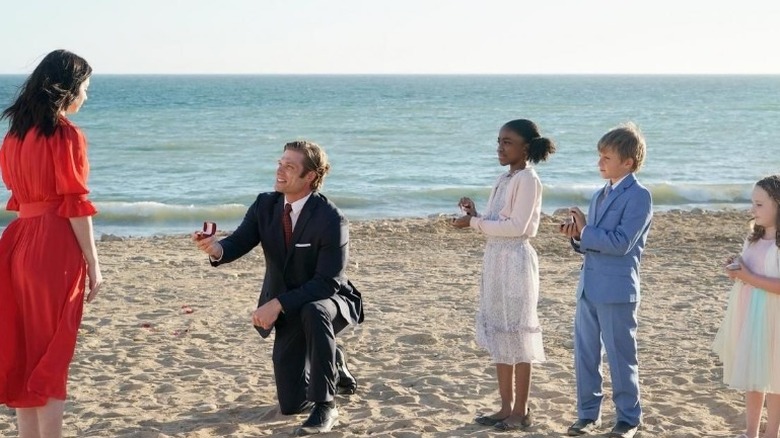 ABC
When it comes to the male characters on "Grey's Anatomy," Atticus Lincoln (Chris Carmack) -– better known as Link -– is by far one of the most upstanding that we have ever had. The fact that he is an all-around good guy might work for us, but it clearly does not work for Amelia Shepherd (Caterina Scorsone), who much prefers someone with an edge. Link and Amelia started the year as a couple, adjusting to new parenthood together after the birth of their son, and clashing over their differing ways of handling the pandemic stress and sadness. For Link, that sometimes meant leaning too hard on the bottle –- a big issue for Amelia, who herself is a recovering addict.
Given that Link and Amelia were forced to care for Meredith's (Ellen Pompeo) kids –- since Meredith was in the hospital with near-fatal COVID-19 –- as well as their own son, it is not a surprise that they did not communicate to the best of their ability. But at the end of the day, Amelia has just never been as into Link as he has been into her, and so we all saw it coming when she broke his heart. So, when Link proposed to Amelia in the Season 17 finale, on the beach and with kids in tow, it was tough to watch the way that he shattered in the face of her rejection. The couple has shown flashes of love, but no real definite answers in Season 18. Suffice it to say, Link did not get what he wanted in 2021.
Serena Joy Waterford on 'The Handmaid's Tale'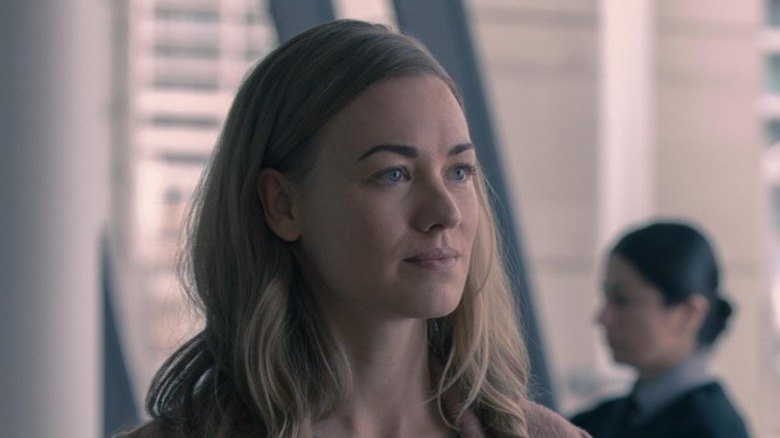 Hulu
No one on "The Handmaid's Tale" had a good year because, well, it's "The Handmaid's Tale" and it offers only a dark, twisted reality for every character. But if we are ranking things year to year, then June Osborne (Elisabeth Moss) and many of the other characters that escaped Gilead are actually much better off. The same cannot be said for Fred (Joseph Fiennes) and Serena Joy (Yvonne Strahovski) Waterford, who had a truly terrible year, worse than any they have had before.
Fred may have had it worse than Serena Joy, but since he was killed and can no longer deal with any consequences, we left him off our list. His widow, Serena Joy, will have to deal with the events of this season for years to come. Fred's death came at just the right time to break Serena Joy's heart. She had recently learned that she was pregnant -– after years of perceived infertility -– and had decided to reunite with Fred for the sake of her baby. Her bubble was burst when some of Fred's victims chased him into the woods, beat him to death, hung him on a wall, and mailed Serena Joy his wedding ring –- and rotting finger –- as she sat there anticipating his return and their amnesty in Geneva.
Asher Adams on 'All American'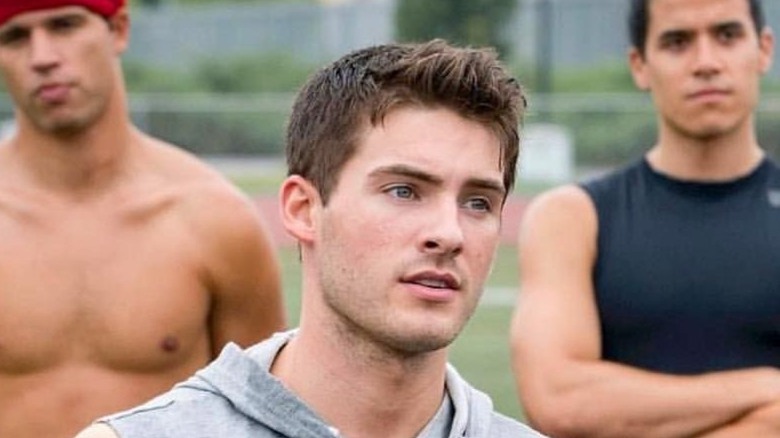 The CW
For all their faults, the high school athletes on "All American" have always inspired with their dedication, skill, and the way that they live, breathe, and sleep football. That even holds true for Asher Adams (Cody Christian), the sometimes-villain who finally wormed his way back onto the Beverly Hills High football team this year, after previously being suspended for abusing steroids. Though we may not have previously wished him the best, Asher ate some humble pie and redeemed himself this year, proving to be a great coaching assistant and an overall solid team player.
Asher was also one of the Beverly players to receive a football scholarship, which would have allowed him to attend Coastal California University on a full ride. Given his family's financial troubles, and the fact that Asher has never been depicted as a strong student, this scholarship was a true lifeline. Knowing all of that, as well as the fact that Coastal California was Asher's dream school, made it extra devastating when it all came crashing down. Right before the state championship game, Asher's terrible father Harold (Casper Van Dien) tells him that doctors discovered he has a heart defect when he went in for X-rays after a gnarly tackle. The official diagnosis was cardiomyopathy, which meant no more scholarship and no more football.
Tamia Cooper on 'All American'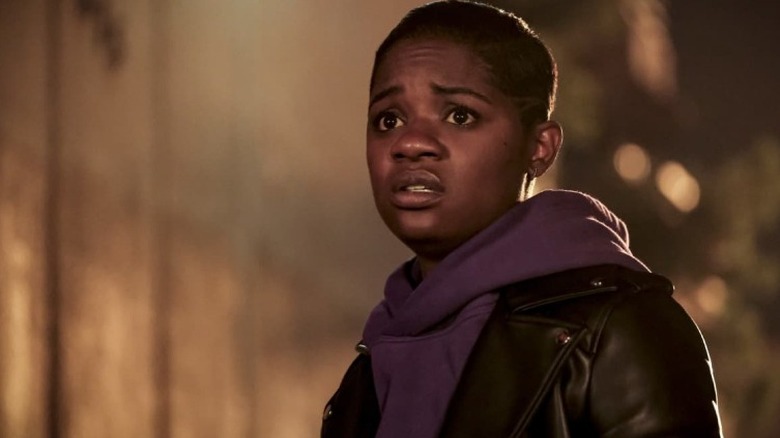 The CW
Asher was not the only "All American" character to have had their hopes and dreams dashed in 2021, as Tamia "Coop" Cooper (Bre-Z) also saw the picture she had for her future completely shatter this year. Coop has always been her own worst enemy, so it makes sense that her past gang involvement would someday catch up with her. But that did not make it any easier to watch the fan favorite character suffer in 2021.
Season 3 ended with Coop bleeding out after being gunned down by Mo Moore (Erica Peeples), who was angry that her plan to set Coop up and have her busted for drug possession did not work. Fans feared that Coop was dead, but the Season 4 opener confirmed that she had survived the shooting. But then, in episode two of that season, we learn that Coop left the hospital before she was cleared, and that she suffered long-lasting lung damage. After being unable to rap in the recording studio with Layla (Greta Onieogou), Coop quits music -– seemingly for good. Music was Coop's path toward success in life, and she is understandably lost as we close out the year.
Emily Kang on 'Zoey's Extraordinary Playlist'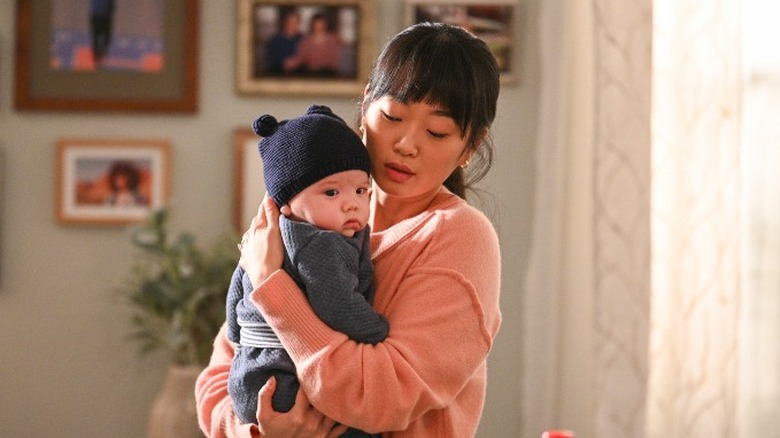 NBC
Relative to some of the other characters on our list, Emily Kang (Alice Lee) from "Zoey's Extraordinary Playlist" may not have had it so bad in 2021. After all, no one died, and she ended the show on a fine note. Nonetheless, our hearts went out to Emily as she dealt with a devastating and lonely bout of postpartum depression after the birth of her son. Kudos to "Zoey's Extraordinary Playlist" for handling the storyline so expertly, but the main reason we felt so deeply for Emily was because of an incredibly raw and honest portrayal by Lee.
While it was clear that Emily was off at first, we did not know exactly how badly she felt or how much of her circumstances were due to depression versus other factors — say, a husband who decided to quit his law job right as they started a family. But when Zoey Clarke (Jane Levy) uncovered her sister-in-law Emily's inner turmoil –- thanks to Zoey's magical power that allows her to hear people's inner thoughts through song -– it led to one of the most poignant hours of television that aired in 2021. The typically stony, put-together Emily could not hide from Zoey, who reacted like we all did when she heard Emily belt out Demi Lovato's "Anyone."
Matthew and Theo Engler on 'You'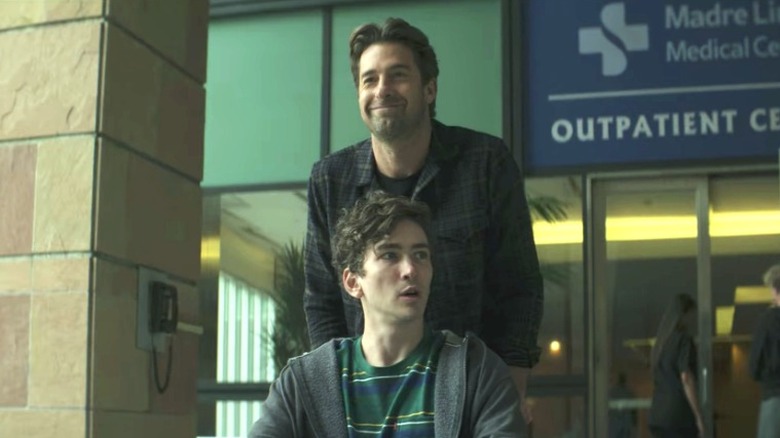 Netflix
Look, no one really had a good time on this past season of "You," but the show is about a deranged stalking murderer, so it is not like we should expect the happiest of endings. Still, some characters suffered more than others, and the poor Engler family may have had it the worst. Their nightmare started when Love Quinn (Victoria Pedretti), unhinged wife of the equally unbalanced Joe Goldberg (Penn Badgley), began to suspect that her husband was cheating on her (he was). She then befriended the woman, Natalie Engler (Michaela McManus), before killing her in a fit of rage.
Despite their issues, losing his wife was obviously devastating for Natalie's hubby Matthew (Scott Speedman), and it was similarly hard for his stepson Theo (Dylan Arnold). Things did not get any easier when the entire town grew suspicious of Matthew, on whom Love and Joe were originally going to pin the murder. And poor Theo was not only heartbroken by the loss of Natalie but underwent further trauma when he found out that his crush Love was the murderer -– right before she tried to kill him.
Logan Roy on 'Succession'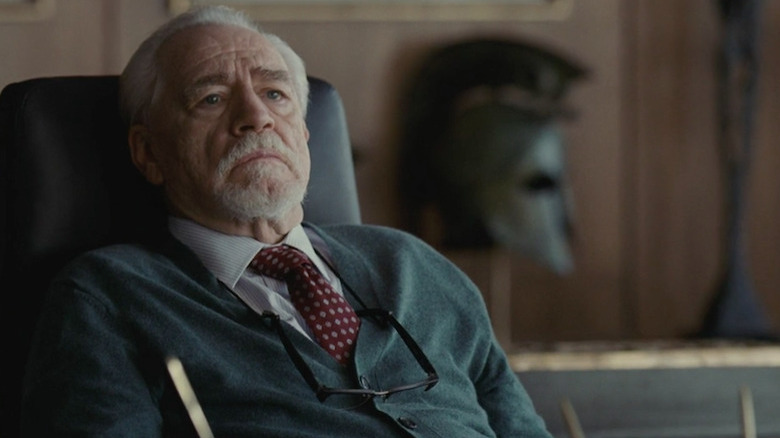 HBO
While we feel bad for most of the characters on our list for what has befallen them, "Succession" patriarch Logan Roy (Brian Cox) evokes no such sympathy. But even though he is a bad man, no one can argue against the fact that this was just not Logan's year. Even though Logan was ultimately able to save his hide in the Season 3 finale, he suffered both personally and professionally in 2021, most notably in relation to his son Kendall's (Jeremy Strong) betrayal at the end of Season 2.
After Kendall publicly blamed Logan for Waystar's handling of misconduct incidences and the subsequent lawsuits, the Department of Justice began investigating the company. And after the FBI raided Waystar's offices in search of evidence of wrongdoing, Logan spent the remainder of the season trying to buy his way out of trouble with the feds, struggling for power with his son, and attempting to win over shareholders — none of whom like him very much. He also dealt with some health problems, like when he virtually collapsing on a walk and suffering from a urinary tract infection.
Annie Marks on 'Good Girls'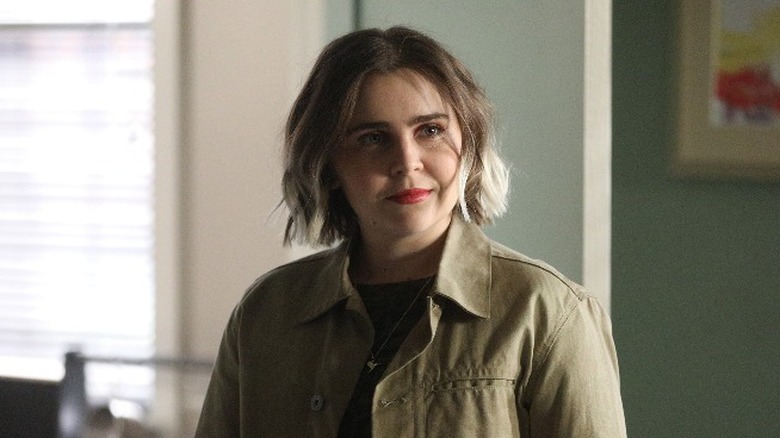 NBC
"Good Girls" was sadly canceled at the end of its fourth season, so we will never know exactly how the story ends for Annie Marks (Mae Whitman), her sister Beth Boland (Christina Hendricks), or their friend Ruby Hill (Retta). But from what we saw in the series finale, things are not going to be breezy –- at least not for Annie, who was last seen in handcuffs. It was a miserable outcome for an underdog character we couldn't help but root for, despite her tendency to consistently make poor choices.
Season 4 seemed like it was going to go okay for the ladies, who at one point were cooperating with the police to take down their employer, Rio (Manny Montana). Things got messy, and they got pulled back in, but they finally seemed to be out of the police's crosshairs by the end of the season. And then the police showed up for Annie, who told her new boyfriend Kevin (Shane Coffey) and son Ben (Isaiah Stannard) that she was "in a little bit of trouble." We are left to assume that Annie is going to take the fall for murdering Lucy (Charlyn Yi), as earlier in the season, she asked a henchman to allow her to put her prints on the murder weapon in exchange for Beth's prints being wiped clean. And this all happened just as Annie was seemingly on the brink of happiness, which makes it all the more tragic.
Howard Han on '9-1-1'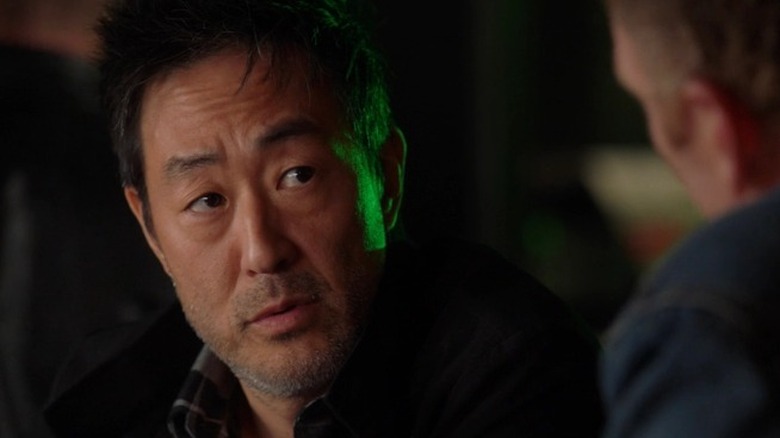 Fox
Howard Han (Kenneth Choi) -– better known by his nickname "Chimney" -– is one of the most lovable, pure-hearted characters on "9-1-1," so we absolutely hated seeing him ache this year. After all, 2021 should have been a fantastic year for the new dad, who was building the stable and loving family unit that he lacked growing up. Season 4 of "9-1-1" began in January 2021, and very soon after, Chimney and his girlfriend Maddie (Jennifer Love Hewitt) delivered a healthy baby girl, Jee-Yun. At the same time as the birth, we saw Chimney's half-brother Albert Han (John Harlan Kim) struggling to survive after a near-fatal car accident.
Chimney and Maddie then had to learn to not only care for a newborn, but also an ailing adult. And while they eventually got help with Albert, they never really settled into the groove with their baby. Throughout the end of Season 4, it became more and more clear that Maddie was struggling to stay afloat — and though Chimney may have noticed her postpartum depression, he did not step in to help. In the third episode of Season 5, Maddie left Jee-Yun at the fire station and disappeared. Your depressed live-in girlfriend vanishing and leaving you with a newborn baby, with nothing more than a video goodbye? That makes for a pretty bad year if you ask us.
Christian Garland on 'Law and Order: Special Victims Unit'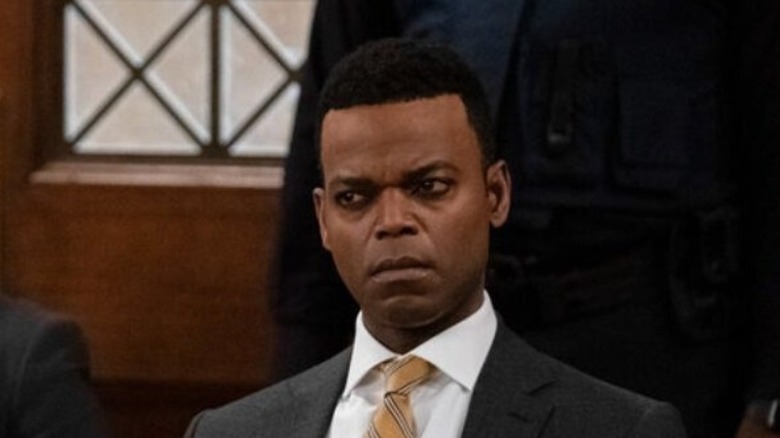 NBC
Given that "Law & Order: Special Victims Unit" is now in its 23rd season, many characters -– some great, some not so great -– have come and gone over the years. Perhaps no departure has ever been as infuriating as Christian Garland's (Demore Barnes) 2021 exit, which was hasty, unjust, and confusing. Even Garland's portrayer was confused by it all, saying the following in a video on his Instagram: "While I know you were happy that I was here, and that I'm happy that I was here, I also know you're sad and surprised and I am too. I don't totally know why this happened."
Barnes was likely referring more to his firing, but we can attest that his character, Deputy Chief Garland, had just as crappy a go of things. Garland was all but forced to resign after it became clear he was going to be fired, after he was iced out of a big sting by Police Chief Tommy McGrath (Terry Serpico). Even Garland's father told him to hand in his papers, knowing that everything was happening because Garland called out racism within the NYPD when he was deposed in the case of a man who was wrongfully accused (and was who was suing the NYPD).
Alice Smith on 'Riverdale'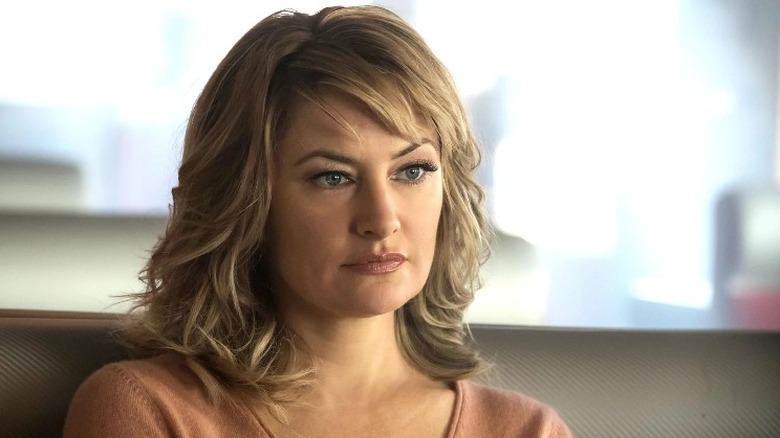 The CW
Alice Smith (Mädchen Amick) -– editor of the local paper and mother to main character Betty Cooper (Lili Reinhart) -– is actually one of the more fleshed-out parental figures on "Riverdale." She is also one of the characters who has suffered the most.
Alice has never had an easy go of things, most notably in the fact that she married a man who turned out to be a devious serial killer. And she has not made things easy on herself either, making poor choices like joining a cult and liquidating her daughters' college fund. Even though Alice is not the most likeable woman, we could not help but feel for her when she suffered the unimaginable loss of a child in 2021. Alice unraveled in the wake of her troubled daughter Polly's (Tiera Skovbye) disappearance, finally receiving some closure when it was uncovered that Polly had been murdered by a family of killers targeting young females on the Lonely Highway.