The Ending Of 9-1-1: Lone Star Season 2 Explained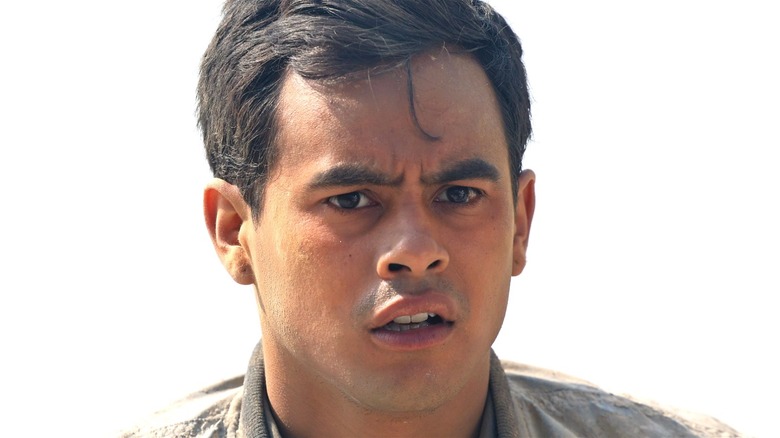 Jordin Althaus/FOX
Writers and creators Ryan Murphy and Tim Minear have made their marks individually on the television landscape, with Minear writing on shows such as "The X-Files," "Angel," and "Wonderfalls" (per IMDb), while Murphy has been the driving force on series such as "Nip/Tuck," "Glee," and "Pose" (via IMDb). The two began working together in 2011 with the FX series "American Horror Story" and continued their collaboration on "Feud: Bette and Joan" before going on to co-create the procedural series "9-1-1" for Fox in 2018 with Brad Falchuk.
The success of the series led to Fox ordering a spinoff. Titled "9-1-1: Lone Star," the show made its debut in 2020, with big and small screen star Rob Lowe as Owen Strand, the fire captain of Station 126 — an emergency first and EMS station in Austin, Texas. Throughout the second season, the members of 126 dealt with several issues, including the death of EMT and team member Tim Rosewater (Mark Elias) and the burning down of their firehouse. It all culminated in the Season 2 finale episode titled "Dust to Dust." Here's a breakdown of everything that happened, and what it means for the future of "Lone Star."
Mateo proves himself as a firefighter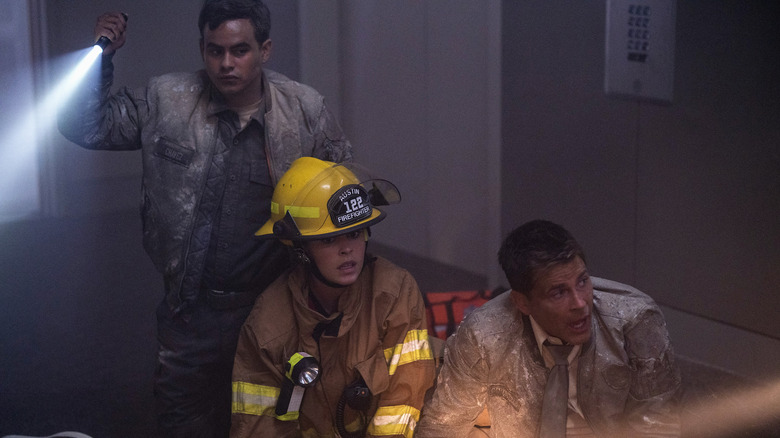 Jack Zeman/FOX
With Station 126 out of commission, every member of the firehouse finds themselves scattered about in different locations. While Paul (​​Brian Michael Smith), Marjan (Natacha Karam), and Judd (Jim Parrack) luck out and find themselves reassigned to Station 122, Mateo (Julian Works) isn't so lucky and finds himself amidst bigots who demean him at Station 129.
Mateo is on his own on a lunch run when a massive dust storm blows into Austin, resulting in a plane crashing into the street he's on. Mateo jumps to action and takes charge, even setting up a makeshift triage unit before other firefighters, including members of the 126, arrive. Owen defends Mateo against the Fire Captain of 129, who tries to berate Mateo for breaking protocol. He then announces to the members of 126 that when the place opens, Mateo will no longer be known as Probie but a full-fledged firefighter.
This is a big step forward for Mateo, who has struggled with his legitimacy for the entirety of the series' run. Even in the 126, where he's liked and respected more than he would be elsewhere, Mateo has often ended up with the menial tasks that others are unwilling to do. Still, he has worked hard to overcome his dyslexia and is seen as a firefighter just like everyone else. His success at passing the firefighter exam was a big step in achieving that, but Owen's promotion of Mateo is the culmination of his professional journey so far and puts him in a position where other firehouses can no longer look down at him.
Tommy makes a major life decision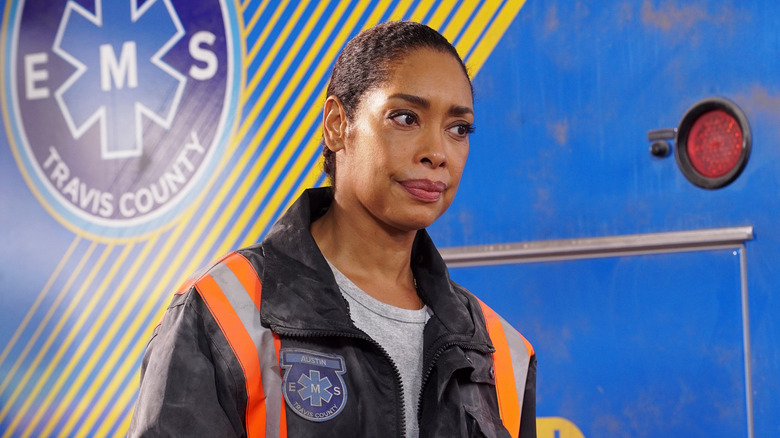 Kevin Estrada/FOX
Tommy (Gina Torres) is at a crossroads in her life after her husband's death in the penultimate episode of Season 2 ("One Day"). She confesses, first to Judd and Grace (Sierra Aylina McClain), then to T.K. (Ronen Rubinstein) and Nancy (Brianna Baker), that she's not going to return as paramedic captain. She loves the job but doesn't want to return because she feels her children need her. However, the dust storm pushes her back into action, and she reveals to Grace near the end of the episode that she is staying. She is partly persuaded by her daughters, but also her love for the members of 126.
This marks a pivotal moment both for the 126 and for Tommy herself. Tommy is the second paramedic captain of 126 in the show's history, as Michelle (Liv Tyler) had the mantle in the first season and had to vacate the position due to family issues of her own. Having Tommy depart after a short time would undoubtedly make the 126 feel less stable, and whoever came in to replace her would have to fill some big shoes to fill.
Tommy herself was open about the struggles she faced in balancing her work life with her home life, as the last time she worked was before she had a family and children to worry about. With her husband now gone, this would be sure to be even more strenuous for her, but staying at the 126 proves she's willing to try at least to balance the two.
The 126 is in danger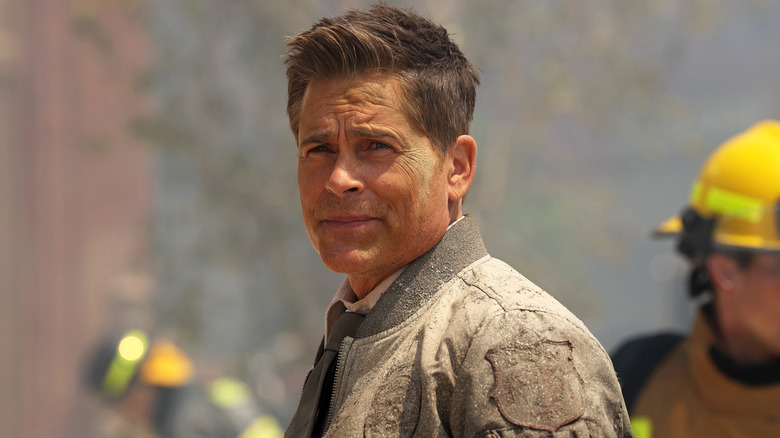 Jordin Althaus/FOX
Following a budget meeting, Deputy Chief Radford (Kyle Secor) talks to Owen privately, expressing pride for what he's done with 126, and offers him the job of Deputy Chief. Radford reveals that he's retiring, and Owen is his top choice to succeed him. While surprised by the offer, Owen turns it down.
In the wake of the dust storm's passing, the members of the 126 unite to rebuild the station on their own, but their reunion is interrupted by the return of former 126 captain Billy Tyson (Billy Burke). Billy reveals that he's been appointed as Radford's successor and will be shutting down the 126 permanently due to budgetary concerns. Owen reacts to this news by punching Billy.
This is the biggest upheaval the show's characters have faced to date. The members of 126 have come to see each other as a makeshift family, and this is starkly evident in the way they've helped each other personally as well as professionally. The team helped Mateo study for his firefighter's exam, helped look after Tommy and her daughters, and even came together to rebuild the 126 free of bureaucratic red tape. The facility's shutdown would affect all those bonds, as it would be doubtful for them to all end up at the same station again, and they are unlikely to form the same fellowship with new colleagues. The closure of 126 also throws important things like Mateo's promotion into jeopardy.
Season 3 of "9-1-1: Lone Star" will premiere in January 2022.