Why There Won't Be A Good Girls Season 5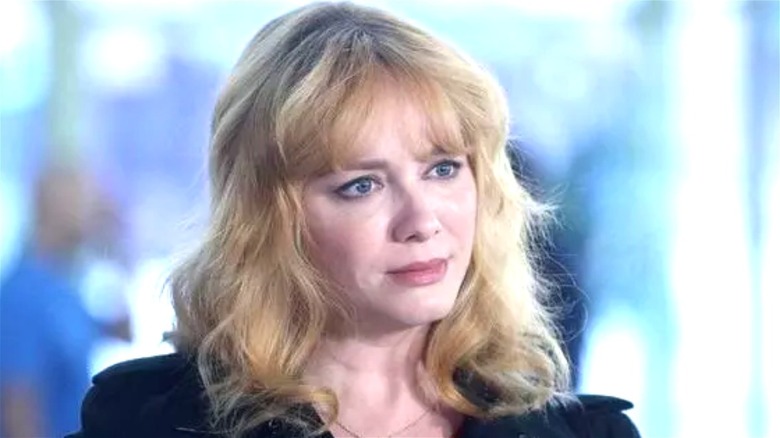 NBC
It's official: "Good Girls" has come to an end. The last episodes of the crime drama-comedy series just dropped, leaving cliffhangers and distraught fans in their wake. "Good Girls" followed three suburban mothers named Elizabeth "Beth" Boland (Christina Hendricks), Ruby Hill (Retta), and Annie Marks (Mae Whitman), who were each struggling financially. They decided to band together in an unconventional money-earning scheme — robbing a store — and they quickly found they were in over their heads when their lives became entangled with local police and other criminals.
The exciting series did fairly well critically, with the first season earning an approval rating of 63% on Rotten Tomatoes and the second and third both earning 100% ratings. Unfortunately, for several reasons, "Good Girls" was cancelled in June this year, and fans are devastated. Let's take a closer look at why the show was cancelled, and why it's not likely we'll ever see a fifth season.
The Good Girls producers couldn't decide on a budget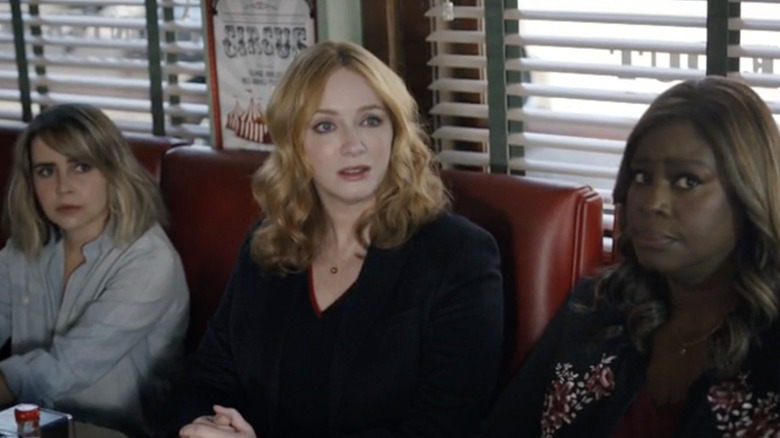 NBC
According to TVLine, NBC initially agreed to renew "Good Girls" for a fifth season, and Hendricks, Retta, and Whitman even agreed to take pay cuts to make it happen. Production was meant to kick off in spring of next year, but then the "Good Girls" cancellation was announced. Why the sudden change? An NBC employee reportedly attributed it to disputes over money: "[We] very much wanted to bring Good Girls back for one more season to close out the story, but unfortunately we were unable to make the financials work."
When "Good Girls" first started, NBC struck a distribution deal with Netflix so the series would be available exclusively on the streaming platform. Then, when "Good Girls" was cancelled, Netflix was left as the only hope for continuation — but no further deal ever came to fruition, according to Deadline. While fans can fortunately still rewatch the first few seasons of "Good Girls" on Netflix, it doesn't look like there will be any new episodes to anticipate.
There may have been drama behind the scenes of Good Girls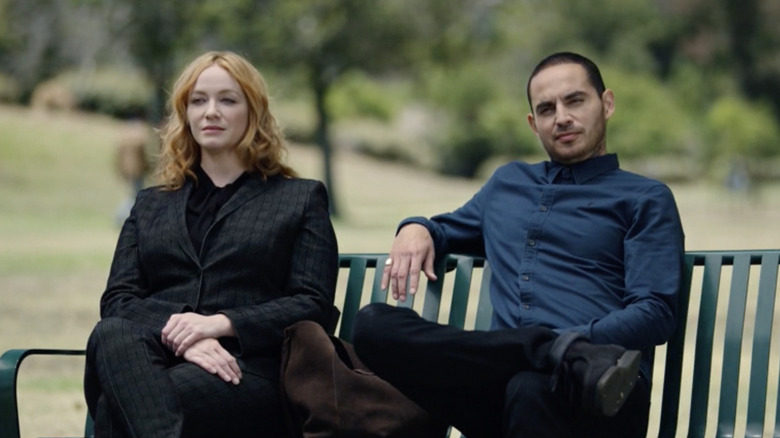 NBC
Aside from the monetary issues, it seems like creative differences were also a contributor for the cancellation of "Good Girls." Although the show's leading ladies were quick to agree to pay cuts for a final season, Manny Montana — who plays Beth's love interest — reportedly wasn't keen on taking a smaller paycheck. TVLine also reported that his refusal to negotiate may have stemmed from his strained relationship with Hendricks, as the two have been rumored to not get along off-screen.
Both Montana and Hendricks have described their relationship as business-like and professional, alluding that they aren't exactly friends in real life. In a Q&A at 92nd Street Y, Hendricks revealed that Montana calls her Chris, which clearly bothered her: "No one in my life calls me Chris. It's not my name. I think it's totally stupid. And he's never taken the chance to realize that I hate it." The anecdote seemed a bit too sincere to be taken as a lighthearted aside, making the behind-the-scenes dispute seem all the more likely.
Of course, not everyone on the "Good Girls" set had personal issues with each other. Whitman has posted several images and video on her Instagram page about her time on the show. While we're sad that we won't be getting anymore "Good Girls," we're glad to know the women at the heart of the show are still close.