Tom Holland Sets The Record Straight About Spider-Man's Future With Marvel And Sony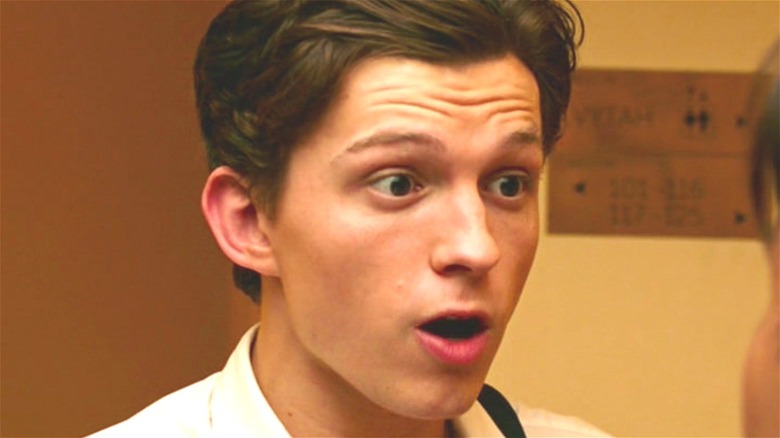 Marvel/Sony Pictures
When it comes to his future as Spider-Man, Tom Holland tells it how it is. 
The 25-year-old actor is preparing to star in one of the most anticipated films of his career, "Spider-Man: No Way Home," and he's rumored to have recently signed a new mega-deal with Marvel and Sony Pictures to star in at least three more projects as Peter Parker (via The Direct). But that hasn't stopped Holland from staying down to earth about his future.
In a new interview, the UK native explained that reports of him working exclusively with Marvel in separate films outside the Sony banner were not true and that he was taking his new Spidey deal one day at a time. "Yeah, that's not accurate at all," Holland told The Hollywood Reporter, while also insisting that it was not his "job" to worry about what comes next. "My job is to just say the lines on set. There are far cleverer people than me that have been given the task of writing future movies and coming up with new ideas." Asked whether he knew of any Marvel plans at all involving him outside the Sony deal, Holland bluntly set the record straight. 
Holland says deal with Marvel and Sony isn't black and white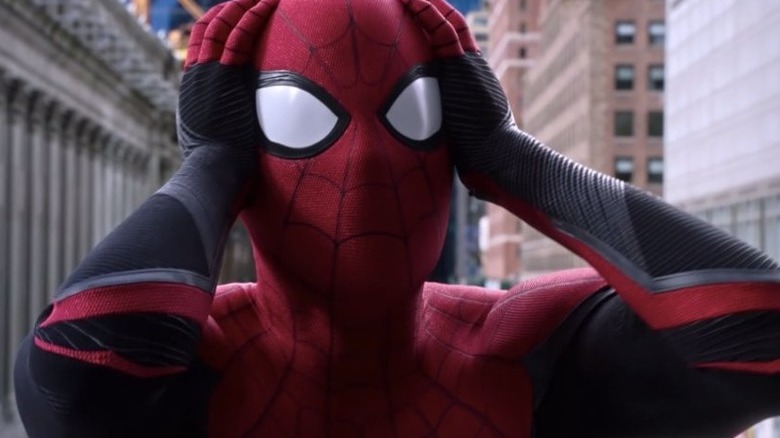 Marvel Studios/Sony Pictures
According to the "No Way Home" star, nothing is set in stone when it comes to his new deal with Marvel and Sony — so stop assuming. 
"The new deal that was struck up was this understanding between the two studios that should Marvel want me to appear in one of their movies, then it would be an open conversation," Holland explained to The Hollywood Reporter. "I don't think it's as black and white as, 'I have a three-picture deal with Marvel and a three-picture deal with Sony.' It's just this open conversation and open dialogue between Mr. [Bob] Iger [Walt Disney Co. executive chairman] and Mr. [Tom] Rothman [chairman of Sony Pictures Motion Picture Group]."
At the end of the day, Holland said he wants to focus on the work he's presently doing and how it affects his personal life rather than getting lost in the weeds of movie deals and future projects. "I want to spend the next five years really thinking about my future rather than thinking about my career," he stated. "I'm very privileged and lucky to be where I am in my career, and it's given me a lot of stability and stuff going forward. So I think the next five years is going to be about, 'What do I want the future of my life to look like?' rather than, 'What do I want the legacy of my career to look like?'