New Game Of Thrones Photos Assure Us That Winter Has Come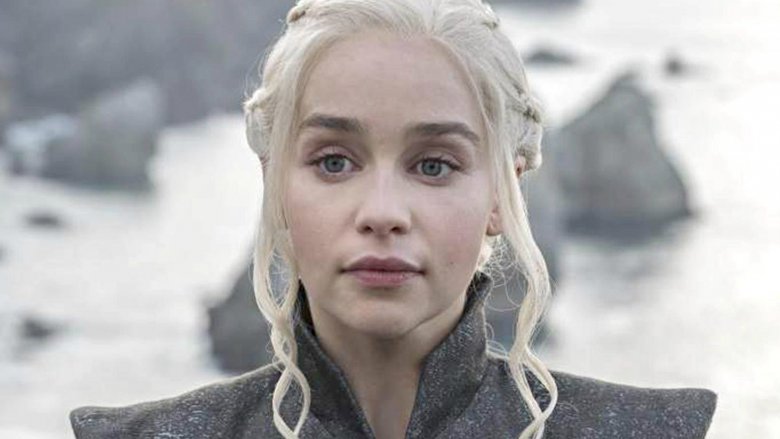 HBO
We're just about a month away from the seventh season of Game of Thrones, and things are definitely getting unseasonably chilly.
HBO unveiled a new batch of photos (via Entertainment Weekly) and while they don't reveal a ton (except that everyone looks especially forlorn), it's clear that winter really has come to Westeros. (It better have, considering producers delayed the season so they could film in colder weather.)
However, there are a few interesting things to note. We get our first look at the return of Beric Dondarrion (Richard Dormer), another angle of Daenerys (Emilia Clarke) on the beaches of Dragonstone, and some behind-the-scenes pics that show Arya Stark (Maisie Williams) at a location that looks suspiciously like Winterfell.
Elsewhere, we know that although season 7 will be three episodes shorter than usual, it will contain some of the longest episodes in the show's history. Everything will also unfold at a much faster pace since there's not much time left to wrap up the story. 
Season 7 premieres July 16. Until then, take a look at the new photos below and check out everything we know about the season so far.