Wonder Woman Is The Most Tweeted About Movie Of The Year So Far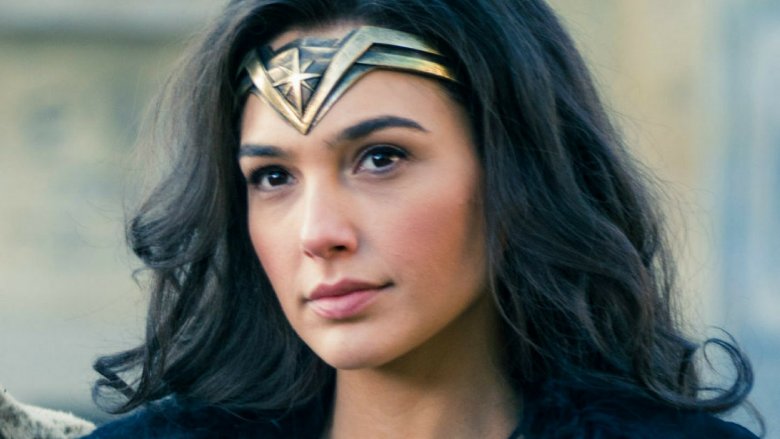 Wonder Woman just keeps on smashing records. Shortly after earning the top spot at the Golden Trailer Awards, Variety reports that the film has taken another huge honor, becoming the most tweeted about movie of 2017.
Wonder Woman garnered 2.19 million tweets so far, surpassing La La Land and Beauty and the Beast, despite the fact that the latter film recently joined the ranks of the top 10 highest grossing films of all time. Diana Prince also earned the honor of being the most tweeted-about film character of the year, while her love interest and partner Steve Trevor placed in third. (Batman was wedged in between them in second place.) 
Data shows that star Gal Gadot's most popular tweets were all promotional material for the film, including the film's two trailers and the movie's poster. Other popular tweets about the film came from OG Wonder Woman Lynda Carter, as well as Captain America himself Chris Evans, future Batgirl director Joss Whedon, and Late Show host Stephen Colbert. 
Wonder Woman blew expectations out of the water during its opening weekend, debuting to over $100 million domestic, the highest ever opening weekend for a female director and way above the initially projected $65 million haul. The film has also been a huge hit with critics, falling at a 93 percent on Rotten Tomatoes, one of the best ratings for a superhero film ever. Although a sequel has yet to be officially announced, it seems that with the film's insane reception thus far, a Wonder Woman 2 can't be far off.
Wonder Woman follows Diana (Gadot) from her time as a princess of the Amazons, as she is trained to be an unconquerable warrior on the sheltered island paradise on which she was raised. When an American pilot (Chris Pine) crashes on the shores of her homeland and tells her of a massive conflict raging in the outside world, Diana leaves her home, convinced she can stop the threat. Fighting alongside man in a war to end all wars, Diana will discover her full powers... and her true destiny.
Robin Wright, Connie Nielsen, Lucy Davis, Elena Anaya, Danny Huston, and David Thewlis also star in the movie, which is in theaters now. Once you've headed out to see the film, see some of the small details that only true fans noticed.