Beauty And The Beast Becomes One Of The 10 Highest Grossing Films Of All Time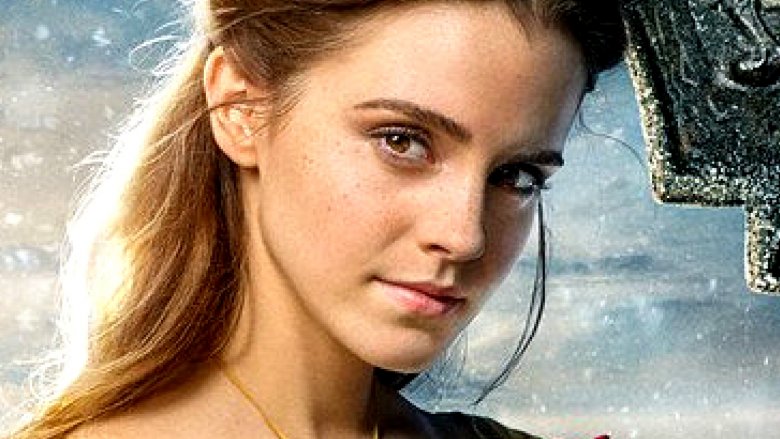 The petals have definitely not fallen off Beauty and the Beast's box office rose just yet. A little over two months since its theatrical release, the film has officially joined the ranks of the top 10 highest grossing movies of all time, knocking Iron Man 3 out of the bottom spot. (via Box Office Mojo)
Beauty and the Beast opened to a massive $174.75 million and proved its staying power in its second week, falling just 48.3 percent to a still huge $90.4 million. The film continued to top the charts week after week, only falling out of the top five once (hitting sixth place for the weekend of April 28), despite its increasingly long time in theaters. The film also had a lot of overseas appeal, adding $724 million worldwide so far to its nearly $500 million domestic total. The movie, currently sitting at $1.221 billion total gross, is already the highest-rated PG film of all time. 
Despite its major box office appeal, Beauty and the Beast could face some trouble moving any further up the top 10 than it already is. Right above it in ninth place is another Disney juggernaut, Frozen, which earned a whopping $1.276 billion during its chilly theatrical run; above that is another Emma Watson film, Harry Potter and the Deathly Hallows Part 2, which earned $1.341 billion. Marvel's Avengers: Age of Ultron falls in seventh place with $1.405 billion, while Furious 7 takes sixth with $1.516 billion. (The film's follow-up, The Fate of the Furious, currently falls in twelfth place with $1.212 billion, although like Beauty, it is still playing in theaters.) 
The top five belongs to huge franchises and classics, with Avengers taking fifth with $1.518 billion, Jurassic World falling in fourth with $1.671 billion, Star Wars: Episode VII- The Force Awakens earning third with $2.068 billion, Titanic sweeping second with $2.186 billion, and Avatar claiming the top spot with $2.788 billion. While it's unlikely that Beauty and the Beast will be able to rise above tenth place (or ninth, at most), it's definitely in good company in the top ten, and its box office win is a very positive sign for fans who want to see more live-action Disney remakes in the future. 
Box Office Mojo predicts that Beauty and the Beast will see a swift drop out of the top five this weekend with Pirates of the Caribbean: Dead Men Tell No Tales and Baywatch poised to join Alien: Covenant and Guardians of the Galaxy Vol. 2 at the top of the charts. The film will likely to continue to fall as summer blockbuster season begins to heat up, but Disney definitely isn't disappointed with the magic Beauty and the Beast was able to work at the box office.