The Truth About Michael Weatherly And Cote De Pablo's Friendship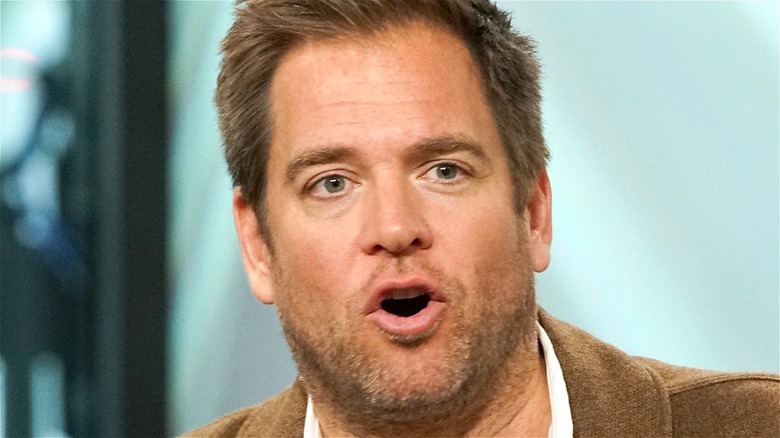 Bennett Raglin/Getty Images
"NCIS" isn't one of the longest-running crime dramas of all time merely by chance. Fans of the show have long created a bond with characters from the original Season 1 NCIS Major Case Response Team. Led by Leroy Jethro Gibbs (Mark Harmon), the team also featured Anthony "Tony" DiNozzo (Michael Weatherly), Timothy McGee (Sean Murray), Caitlin "Kate" Todd (Sasha Alexander), and soon after, Ziva David (Cote de Pablo), along with Abby Sciuto (Pauley Perrette) and Dr. Donald "Ducky" Mallard (David McCallum). Tony and Ziva quickly solidified themselves as the show's will-they-or-won't-they couple after Ziva's first appearance in Season 3 of "NCIS."
This relationship continued all the way until de Pablo's departure in Season 10, although Ziva was mentioned all the way until Season 13, where she was seemingly killed off-screen in her home country of Israel. This led to DiNozzo getting written off "NCIS" so that he could take care of Tali, his daughter with Ziva. Eventually, Ziva was revealed to be alive and returned in Season 17 of "NCIS," revealing her intention of staying hidden to protect her family. She would then leave for good to join Tony and Tali in Paris. It was a fitting send-off for Ziva, according to Cote de Pablo herself.
However, Michael Weatherly never returned to "NCIS" to appear alongside his longtime co-star in Season 16, leaving many fans to wonder about the actual relationship between Weatherly and de Pablo behind the scenes. Here's what we know.
Weatherly and de Pablo initially didn't get along, but they became fast friends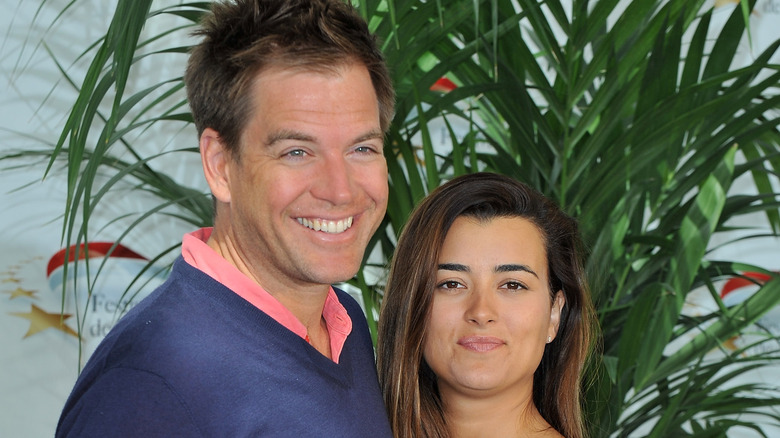 Pascal Le Segretain/Getty Images
According to Michael Weatherly, during their first screen test together for "NCIS," Cote de Pablo was not his biggest fan. "I remember so vividly the screen test with Cote. She just loathed me instantly — and I mean Michael Weatherly — but we quickly became very close friends," Weatherly told Deadline. Although he didn't reveal much to explain why that was the case, de Pablo had noted that soon after, they had an "immediate attraction" (via Entertainment Weekly).
The friendship lasted even after de Pablo's departure from the show, as she came back for the viewing party for Weatherly's final episode with "NCIS" to support him (via E! News). In a 2018 interview with People, Weatherly had even shared how much his on-screen romance and chemistry with de Pablo reminds him much of his own relationship with his off-screen wife, Bojana Janković. Weatherly said, "She and my wife get along very well, of course, because they both know that I'm wrong all the time."
Weatherly and de Pablo even tried to create their own show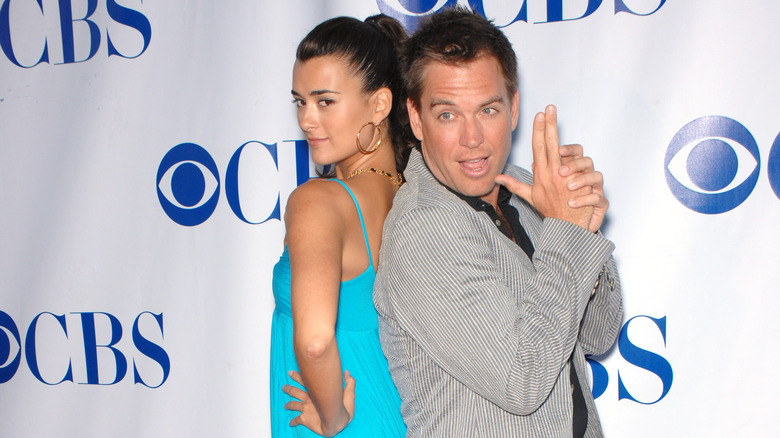 Featureflash Photo Agency/Shutterstock
In 2018, after both Michael Weatherly and Cote de Pablo's time with "NCIS" had ended, it was confirmed that they were attempting to create their own television show titled "MIA," which would follow a Miami detective and her partner through crimes as she navigated the challenges in her personal life (via TVLine). They were set to executive produce "MIA" at CBS, the home of "NCIS," although it ended up never getting off the ground. It's unclear if the show is floating around in the Hollywood ether, although given that Weatherly and de Pablo were willing to work together again in that capacity, it's certainly probable that their good relationship has lasted.
All things considered, both de Pablo and Weatherly have vocalized that their relationship is nothing but mutual respect and love in a professional sense, although it had been rumored that they had dated, according to the Daily Express. Fans are anxiously waiting to see if Weatherly and de Pablo will ever reappear together on an episode of "NCIS," although with Mark Harmon's departure this season, it seems to be getting more and more unlikely.
Season 19 of "NCIS" airs on CBS and online through CBS All Access.