Is Ziva And DiNozzo's Daughter Returning To NCIS?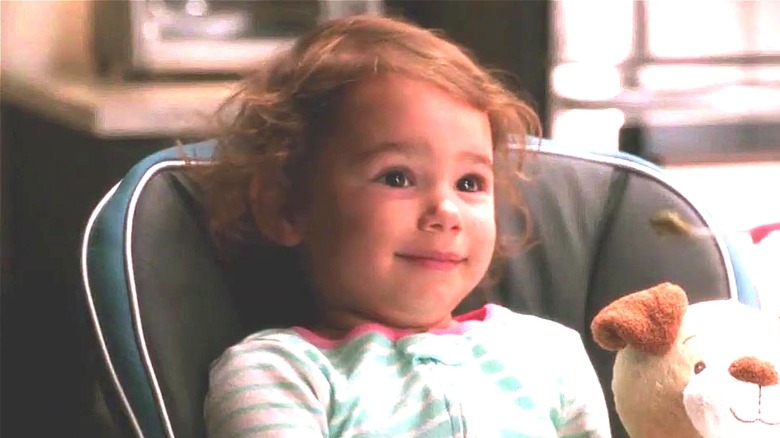 CBS
"NCIS," the extremely popular crime procedural from CBS, is still going strong, with Season 19 starting on September 20, 2021. Over the years, many members of the NCIS team have come and gone, while quite a few have come back either for guest roles or longer appearances. Because of this, "NCIS" fans are always on the lookout for hints that favorite characters might be returning to the show, and both Cote de Pablo's Ziva David and Michael Weatherly's Tony DiNozzo are a couple of the characters that people want to see again the most. Of course, these two are no longer alone, as Ziva and Tony have a young daughter named Tali David-DiNozzo, played by Emelia and Layla Golfieri. The young twin actresses have portrayed Tali in two appearances so far, one in Season 13 and another in Season 17. 
As the most important part of Ziva and Tony's lives, is it possible that Tali will come back in new episodes with one or both of her parents? With longtime cast member Mark Harmon stepping back from his role as Agent Gibbs and Emily Wickersham not returning as Ellie Bishop, it's truly the perfect time for Tali, Ziva, and Tony to fill the space, and a recent tweet from Weatherly has got fans buzzing that it might really by happening.
Tali and her parents might be coming back soon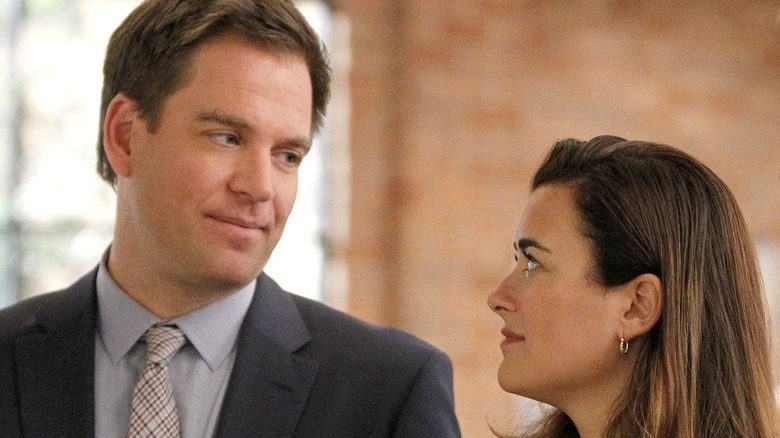 CBS
While Weatherly has always been open about the fact that he might return to "NCIS" at any point if the time feels right, one recent post on his personal Twitter has people thinking that he will be back in Season 19, and with him, Tali. On July 28, 2021, Weatherly posted a photo of himself in what looks like "NCIS" costume looking into a big television production camera, goofing around. The caption reads "#ncis Camera is King," with nothing else. Obviously, it's hard to tell when this photo was taken and whether it's Weatherly reminiscing or if he was actually on set that day. According to Parade, "NCIS" Season 19 started filming on July 15, 2021, so the timing fits, and Weatherly's photo doesn't necessarily look dated in any way. 
As for Tali's reappearance, there isn't any official word about it yet, but if Weatherly's recent post is evidence that he will be appearing in new episodes, then it's not too big of an assumption to say that Tali will be nearby. The young character hasn't appeared in "NCIS" since Season 17, episode 11, which is also the last time Ziva has been on the show. But considering how long "NCIS" has been airing, two seasons is not a long time. While the upcoming spinoff "NCIS: Hawaii" doesn't appear to be starring de Pablo and Weatherly as rumored, another possibility is that the couple and their daughter might show up first in "NCIS" before making some sort of appearance in the new series. 
Fans should keep their fingers crossed that Tony is back in "NCIS" Season 19, bringing his daughter along with him.