Simu Liu Has One Major Fear About Shang-Chi's Success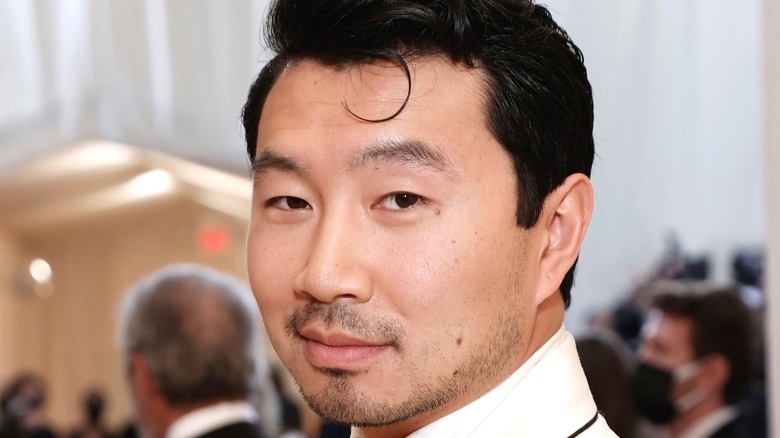 Arturo Holmes/mg21/Getty
It may sound like a dream come true becoming a Marvel star overnight, but for many actors, the fame sometimes comes at a price. Take Simu Liu for instance, the titular hero in "Shang-Chi and the Legend of the Ten Rings." On the surface, fans would think that Liu would be head-over-heels to star in such a successful movie like "Shang-Chi" — which nabbed the largest Labor Day opening weekend ever upon its release (via Forbes). 
The 32-year-old has already managed to become one of Marvel's biggest and most beloved superheroes in just three short months, with massive toy sales and positive critical reviews to prove it. But there's been a major fear that Liu has had lately with regard to his rising stardom — especially with so many young people looking up to him as Marvel's first Asian superhero (per People). 
Liu discussed his "Shang-Chi" concerns recently during an interview with Sean Evans on the wing-eating series that he hosts, "Hot Ones."
Simu Liu worries that Shang-Chi will lead to typecasting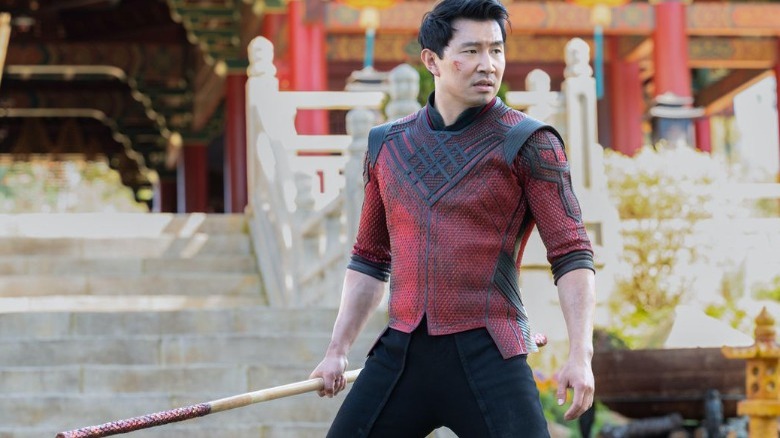 Marvel Studios/Disney
While Simu Liu is very grateful and happy to be part of the Marvel Cinematic Universe as Shang-Chi, he admits that the character's success and popularity often scares him because he's worried of being typecast as just another Asian martial artist. 
"My fear in this movie and its success — of course, it's been very successful and I've been very happy about it — is that it will perpetuate this kind of narrative that Asian people can only lead martial arts movies, which is not true," explained Liu, who was having a conversation with Sean Evans about the "Hot Ones" host being viewed as just "the wing guy" rather than a talented celebrity interviewer. "But of course it's something that you know, I don't want people to constantly come up to me and be like, 'Hey! I bet I could kick your ass," Liu adds, acting out martial arts moves. "So I get that, I feel that — wanting to be known for other things." 
Over the years, Liu has made several appearances on television and in a few movies, but nothing on the scale of "Shang-Chi." He's hoping to change all that by using the mainstream success of the Marvel flick to nab other major roles, like the co-lead in Simon Cellan Jones' film adaptation of the popular 2017 book "Arthur: The Dog Who Crossed the Jungle to Find a Home" by Mikael Lindnord. Liu will be starring in the project alongside Mark Wahlberg, Deadline reports.