Critics Have A Surprisingly Strong Reaction To Shang-Chi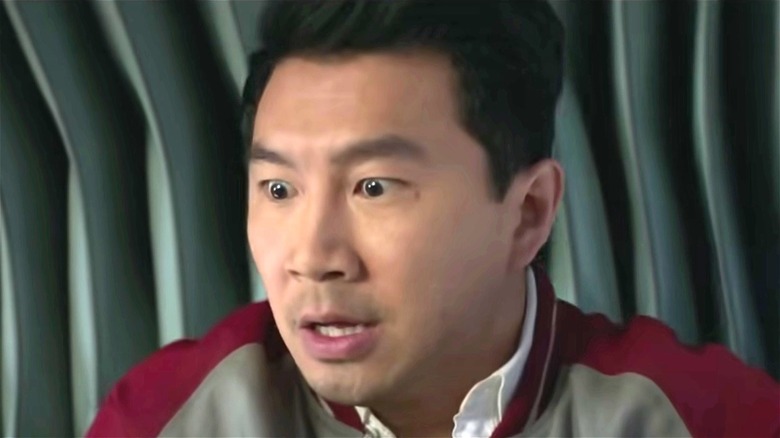 Marvel Studios/Disney
The Marvel Cinematic Universe's latest member is none other than Simu Liu's masterful martial artist Shang-Chi. The son of The Mandarin (Tony Leung), he leads a comparatively normal life with his good friend Katy (Awkwafina), only to be drawn back to the rather more fantastical existence when his father comes calling. The combination of Marvel storytelling and high-octane kung fu action is an enticing concept, so before you see the movie, it's high time to brush up on the Marvel comics you should read before seeng "Shang-Chi". 
Of course, some people have already had the privilege. Before its 45-day exclusive theater run that begins on September 3, the movie had a smaller-scale premiere in Los Angeles on August 16. As such, first impressions of the film are now in, and they're surprisingly full of superlatives. But why, exactly, have the critics reacted to the latest MCU movie so strongly? Let's take a look at what they're saying about "Shang-Chi and the Legend of the Ten Rings."
Critics are extremely impressed with Shang-Chi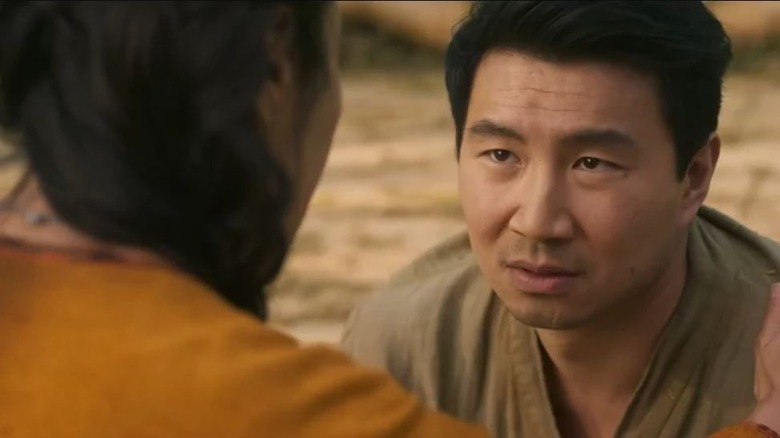 Marvel Studios/Disney
The critics who have seen the film say that Simu Liu is an absolute phenomenon in the starring role, and that the movie as a whole takes things to a completely different level. This is a tall order, sure, but it's also exactly what people are saying.
"'Shang-Chi' is like no Marvel movie you've seen," Steven Weintraub of Collider wrote on Twitter. "Love that it opens the door to a new world that I can't wait to see more of. @SimuLiu literally kicks so much ass and he is perfectly cast. Got to see it in @imax tonight and this is how you want to see it. Looked and sounded perfect."
"'Shang-Chi And The Legend Of The Ten Rings' is PHENOMENAL, actor and critic Wendy Lee Szany of The Movie Couple tweeted. "Get hyped. Even fight scene/action sequence is better than the last. @SimuLiu fully embraces the marvel superhero role. Amazing imagery. Killer soundtrack. You'll want to see this on the big screen."
Brandon Davis of Phase Zero praised Liu's chemistry with Awkwafina, while Drew Taylor noted that the movie features nods at "everything from Jackie Chan to Hayao Miyazaki," which, frankly, sounds beyond amazing. While critics haven't always seen eye to eye with the audiences, Aaron Couch of The Hollywood Reporter mentioned that the audience was very much on the same page as the reviewers, even drawing comparison to the Phase 3 magnum opus, "Avengers: Endgame." "The #shangchi crowd was the most enthusiastic I have been with since 'Endgame'. Couldn't hear some of the post credit scene dialogue due to cheering," Couch tweeted. 
"Shang-Chi and the Legend of the Ten Rings" premieres on September 3.