Fantastic Beasts 2 Script Is Complete, Says J.K. Rowling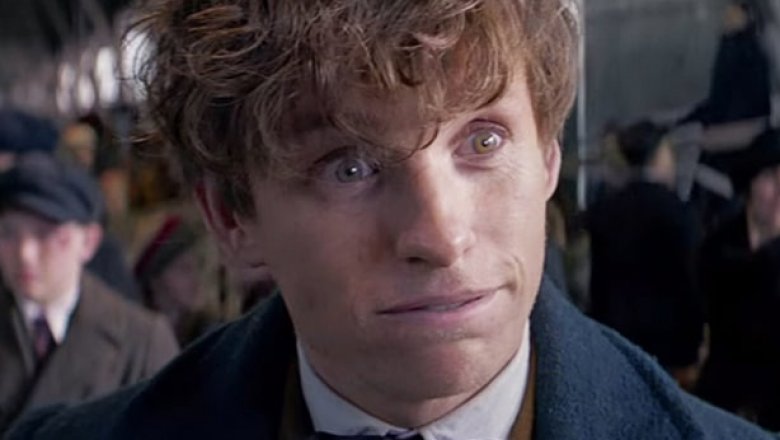 More magic is on the way. J.K. Rowling has confirmed the script for the first Fantastic Beasts and Where to Find Them sequel is complete.
Rowling spilled the news on Twitter, in a post responding to a fan's inquiry. She playfully asked Rowling, "Have you already [written] the script of Fantastic Beasts 2? Tell me everything, woman." Taking on the same lighthearted tone, Rowling replied, "Yes, I have, but I can't tell you anything yet, woman."
Though Fantastic Beasts loyals are likely somewhat disappointed that Rowling didn't reveal any juicy information, it's not shocking that she's keeping details under wraps. Given that Fantastic Beast 2 is set to start shooting this summer, the sequel is still very much in the early stages of pre-production. But now that Rowling has wrapped up the script, the rest of the film's creatives can dive into the narrative and bring it to life. 
Last year, fans returned to the Wizarding World with the Harry Potter franchise spinoff Fantastic Beasts, starring Eddie Redmayne as the naive but well-intentioned "magizoologist" Newt Scamander. Viewers watched has he wrangled in hordes of mythical creatures and brushed shoulders with magical higher-ups, but the first film wasn't the end of Newt's adventures.
The sequel is said to follow Gellert Grindelwald (played by Johnny Depp) as he invites terror and chaos into the Wizarding World, causing Newt to gear up for battle once more. Where the first Fantastic Beasts film was set in 1920s New York City, the sequel will take place in Paris and the United Kingdom. 
Redmayne and Depp will reprise their roles, and will be joined by Ezra Miller as Credence Barebone, Zoë Kravitz as Leta Lestrange, Jude Law as young Albus Dumbledore, Katherine Waterston as Tina Goldstein, Alison Sudol as Queenie Goldstein, Dan Fogler as Jacob Kowalski, and Callum Turner as Theseus Scamander, Newt's brother. 
Warner Bros. previously announced three additional sequels. The entire Fantastic Beasts franchise will take place between 1926 and 1945, reportedly ending with a final showdown between Dumbledore and Grindelwald. 
Fantastic Beasts and Where to Find Them 2 is set to open on November 16, 2018. While we wait for more details about the upcoming sequel, check out the other movies we can't wait to see next year.