Aquaman Will Be Set After Justice League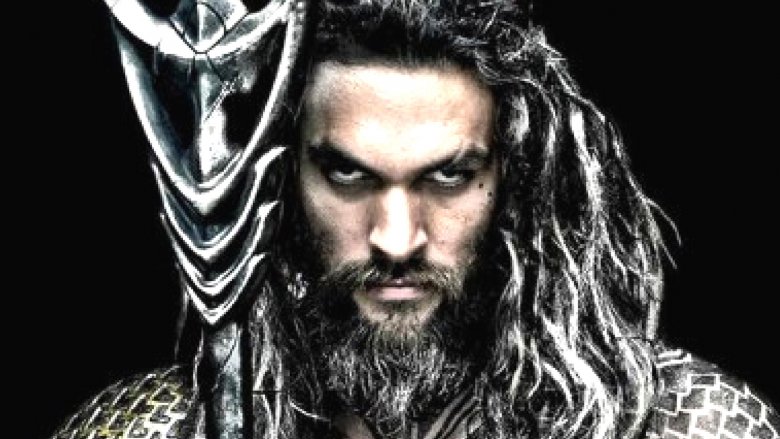 Aquaman won't be an origin story: executive producer Charles Roven recently revealed to CinemaBlend that the upcoming film will be set after the events of Justice League. "Aquaman will make reference [to Justice League]," Roven said. "There will be some reference of something that preceded Aquaman that will be in Aquaman. I believe that is the intention."
Arthur's fellow Justice Leaguer Diana will get an origin story this summer in Wonder Woman, which will be set in World War I, long before Justice League. However, it appears that DC is going a different route with Aquaman, instead telling the story of the character's development as a hero after he has joined the superhero team. Don't expect every film from now on to be set after the events of Justice League, though– Roven says that there are definitely still possibilities for future DC movies to go back to different eras.
"[Director] James [Wan] definitely knows where he's going with [Aquaman], and that movie takes place in a world where Justice League has happened, and Man of Steel happened, and Wonder Woman obviously takes place before Man of Steel– except for the bookends we have," Roven said. "So that's where we have the most ability to freeform... You can't do a movie in between Batman v Superman and Justice League, but we can do movies that take place after Justice League and we can do movies that precede Justice League."
Aquaman, currently filming in Australia, will star Jason Momoa as the underwater superhero; his supporting cast includes Nicole Kidman as his mother Atlanna, Temuera Morrison as his father Tom, Willem Dafoe as his advisor Dr. Vulko, Amber Heard as his love interest Mera, Patrick Wilson as the Ocean Master ORM, Dolph Lundgren as King Nereus, and Yahya Abdul-Mateen II as the villainous Black Manta.
Not much is known about the plot of the film, but Wan has said that he wants it to be "a quest story in the spirit of Raiders of the Lost Ark meets Romancing the Stone." The director says that the "swashbuckling action adventure" will have a classic feel, something which Momoa reiterated, adding that the film will highlight "a world that you've never seen before." The star has also said that he is excited to "set the tone" for the character, who is one of the few big superheroes who hasn't already had multiple big screen iterations.
Aquaman, one of many upcoming DC movies that will blow you away, hits theaters on Dec. 21, 2018.