Green Arrow Voice Star Chris Diamantopoulos Reveals The DC Characters He'd Like To Play - Exclusive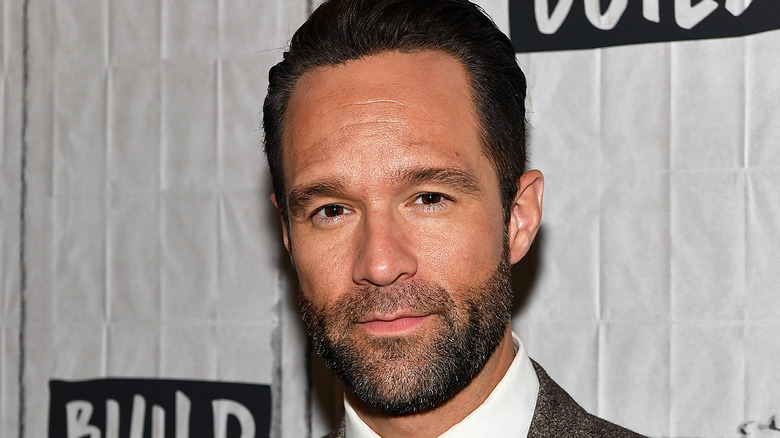 Slaven Vlasic/Getty Images
Although he's built up an impressive list of credits with roles in such hit series as "Silicon Valley," "The Office," "24," and "Arrested Development" — and most recently the smash movie "Red Notice" and limited series "True Story," both for Netflix — Chris Diamantopoulos has had just as big of success as a voice actor. His distinguished resume of voice roles includes guest turns on the animated hits "Family Guy," "American Dad!" and "DuckTales," regular roles in "Centaurworld," "Invincible," and "Inside Job," and the titular roles in "Go Away, Unicorn!" and "The Wonderful Word of Mickey Mouse."
Among Diamantopoulos' biggest voice achievements is the role of legendary DC Comics superhero Green Arrow, AKA Oliver Queen. While the acclaimed actor has voiced the character for several DC animated projects, including the "Batman Unlimited" features "Monster Mayhem" and "Mechs vs. Mutants," and the series "Justice League Action," Diamantopoulos is game to take on more DC roles in the live-action realm.
Chris Diamantopoulos would play both a live-action DC superhero — and supervillain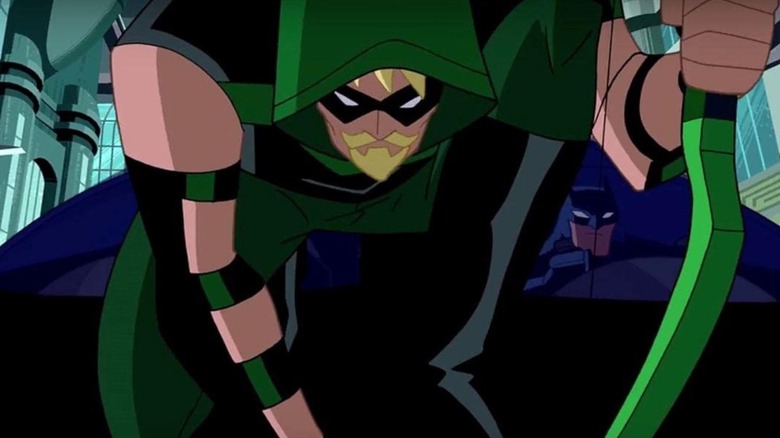 DC Entertainment/Warner Bros. Animation
Now that Diamantopoulos has shown he has villainous chops in both "Red Notice" and "True Story," he said he wouldn't mind playing Superman's ultimate foe in the DC live-action universe.
"I feel like I'd be a pretty great Lex Luthor, actually, taking that villainy, but taking it a little bit more back to what Gene Hackman did, I think," Diamantopoulos told Looper in an exclusive interview. "I think Lex Luthor would be great fun actually, but gosh, it's just such a terrific universe."
Naturally, because Diamantopoulos has frequently voiced Green Arrow, it would only be logical to tackle the character in a live-action setting as well.
"They did a Green Arrow graphic novel called 'The Longbow Hunters,' where Oliver Queen — Green Arrow — is a little older, a little more weathered. It's a more grown-up take on that subject matter that I thought would be a terrific limited series," Diamantopoulos told Looper. "I'd love a crack at that. It'd be great to do a live-action Oliver Queen. I wouldn't say no to that."
He is proud to be living in the house of the world's most famous mouse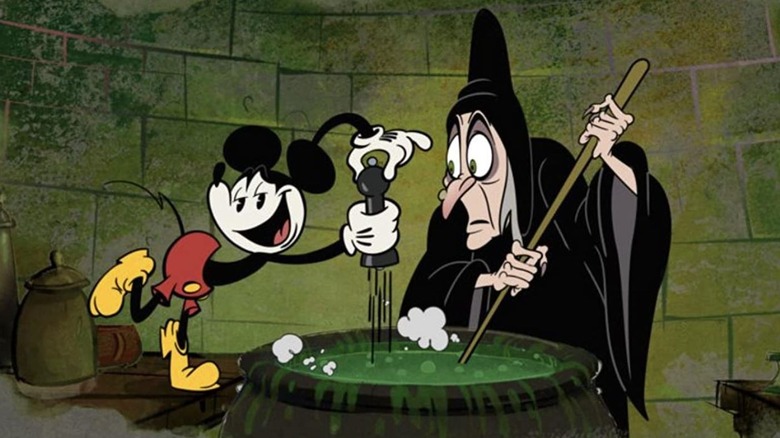 Disney+
While Diamantopoulos has enjoyed playing in both live-action and animated spaces throughout his career, one role stands above them all, given the character's massive effect on popular culture. He's Disney icon Mickey Mouse, whom Diamantopoulos has voiced for the Disney Channel series "Mickey Mouse" from 2013 to 2019, and again for the Disney+ series "The Wonderful World of Mickey Mouse," which kicked off in 2020.
"I wear my involvement with Mickey Mouse like a badge of honor. It's the best job I've ever had, and it's not a job, it's the most fun I've had as a performer. And yes, I'm always nervous before I do Mickey, because Mickey means so much to so many people, including me and I have three small children," Diamantopoulos shared with Looper. Now that Diamantopoulos has the gig of the world's most famous mouse, he doesn't want it to go away.
"I wanted to be the one doing it because there is nothing more fun than standing behind the mic and being able to say, [doing his Mickey Mouse voice] 'Well hot Tom!' It's the greatest thing ever," Diamantopoulos said, beaming. "And, I've had the opportunity to sing as Mickey Mouse. I got to voice the beautiful Runaway Railway ride at Disney World. I've had some tremendous opportunities with that whole team, and I couldn't be more grateful."
Fans of Diamantopoulos' voice work have plenty more projects to look forward to, including the Disney+ original animated movie "Diary of a Wimpy Kid" on December 3, as well as the upcoming AMC animated series "Pantheon." In the meantime, you can catch Diamantopoulos in "Red Notice" and "True Story," which are both streaming exclusively on Netflix.