Will There Be An Encanto 2?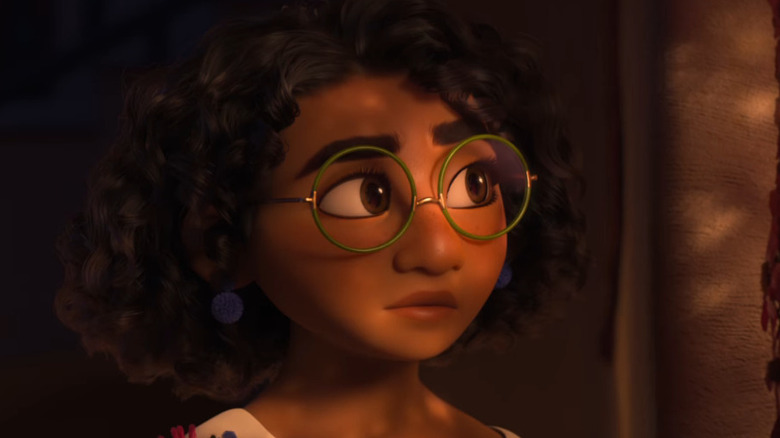 Disney/Youtube
Disney has long been the leader in the animated film world. While their older films like "Beauty and the Beast," "The Lion King," and "The Little Mermaid" have gone on to become classics in the years since their release, recent entries such as "Frozen," "Zootopia," and "Moana" have received critical and commercial praise as well, making a new Disney animated feature something fans can always look forward to.
The studio's latest release is "Encanto." The film is co-directed by Byron Howard and Jared Bush, who previously worked together on "Zootopia," as well as Charise Castro Smith. It also features an impressive voice cast that includes Stephanie Beatriz, John Leguizamo, Diane Guerrero, and Wilmer Valderrama, with original songs by Lin-Manuel Miranda (via IMDb).
Questions of a sequel have already begun to swirl around the project, with fans wondering if they will get a chance to see these characters in another story. Here's what we know about whether there will be an "Encanto 2."
The chances of a sequel seem quite good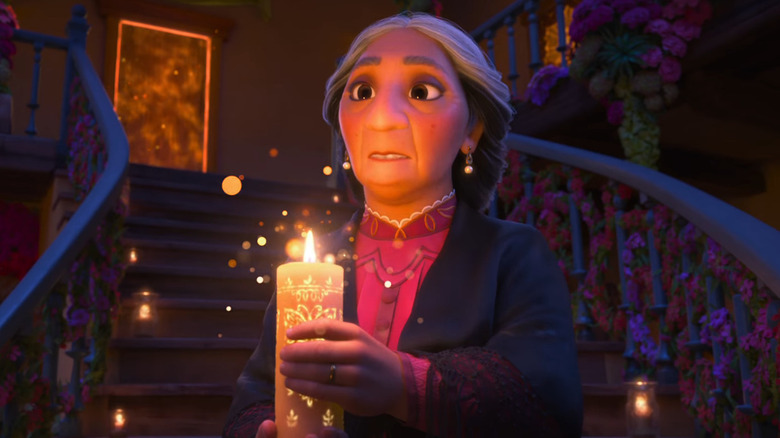 Disney/Youtube
As of right now, a sequel to "Encanto" has not been announced.
However, just because it has yet to be announced doesn't mean it's unlikely to happen. The ending of the film does not shut the door on the possibility of a sequel, and Disney has not shied away from sequels in the past. "Frozen" stands as a notable example of a film that was originally conceived without a sequel in mind, and it was almost a full year after the film's release before talk of a sequel even began in earnest. However, audiences did end up getting "Frozen 2" in 2019. It's quite plausible that the same thing might happen with "Encanto" as well.
From a commercial perspective, "Encanto" earned $40.6 million domestically over the Thanksgiving weekend, when it was released (per Box Office Mojo). Similarly, another Disney animated release, "Wreck-It Ralph," made $49 million in its opening weekend (via Box Office Mojo), which lines up with "Encanto" when factors such as the pandemic are taken into consideration. As "Wreck-It Ralph" ended up getting a sequel in 2018, it further strengthens the possibility of an "Encanto" sequel. There's also the possibility of a direct-to-streamer sequel or series on Disney+, like the upcoming series "Tiana" following the events of the 2009 film "The Princess and the Frog."
In an interview with Looper, star Stephanie Beatriz called "Encanto" a "dream project" and the lead role of Mirabel, whom she voices, as "a part that anybody would kill to play." This further suggests she would be up for reprising the role. 
"Encanto" is currently playing in theaters.