Why It Took So Long To Make Frozen 2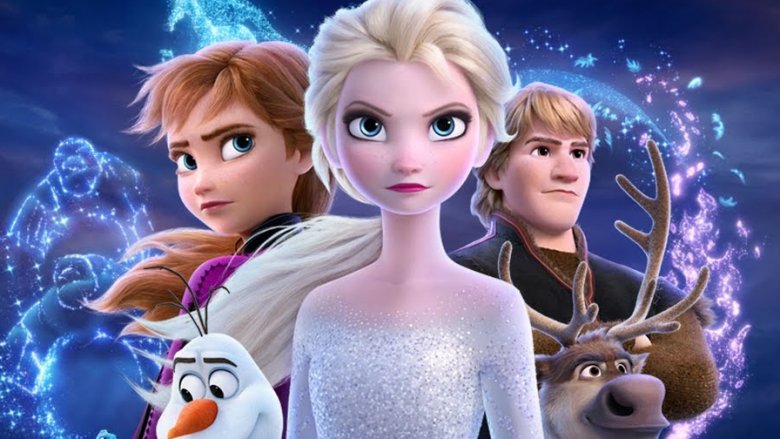 This fall, Walt Disney Animation Studios is taking audiences back to the kingdom of Arendelle, the world of the magically powered Elsa and her scrappy sister Anna, and the movie universe that brought us a singing, dancing, sometimes-melting snowman named Olaf. In case you hadn't heard, Frozen 2 will swirl its way into cinemas on November 22 — six full years after the release of the original flick that quickly turned into a global phenomenon. Hype for the animated sequel is undeniably high, but everyone's been wondering why took more than half a decade to make Frozen 2 happen. Happily, Frozen and Frozen 2 co-directors Jennifer Lee and Chris Buck have revealed the real reasons for the six-year gap between the first and second films. 
Chatting with Collider, the directorial team explained that Frozen — which followed Anna (Kristen Bell), snowman Olaf (Josh Gad), iceman Kristoff (Jonathan Groff), and Kristoff's reindeer Sven as they located Elsa (Idina Menzel) after she inadvertently trapped Arendelle in an everlasting winter using her mystical icy powers — felt like a complete film and that there originally wasn't a plan for a sequel. In fact, an entire year went by before any formal talk of making Frozen 2 a reality actually started. 
"When we did the first film, it felt complete to us," said Lee. "We weren't thinking of a sequel, until a year later, when we started asking questions."
For his part, Buck explained how he wanted to re-enter the headspace he was in when making the first Frozen in order to create Frozen 2. Rather than have the sequel come from a place of pressure to live up to the original, Buck wanted it to come to fruition in the most natural way possible. He explained to Collider, "If you approach it from the idea of, 'Oh, my god, we have to follow up Frozen 1,' it can be nerve-wracking, but that's not how we made the first movie. So, it was about working through character, working through plot, really understanding the story we were trying to tell, and then letting the songs evolve from that. We brought the songwriters on that whole journey with us, which was the secret to the first movie, and that also worked on the second movie."
Writing the Frozen 2 characters by writing as them
Walt Disney Animation Studios
Something else that contributed to the lengthy wait for Frozen 2 was the in-depth creative approach Lee took when devising the sequel's script (which she co-wrote with Allison Schroeder), pinning down what would happen to each character and how they would evolve, the types of new characters they wanted to introduce, and what songs would accompany the new narrative. As Lee tells it, she spent months writing journal entries as each of the film's characters, which helped her understand the journey that was ahead for them. 
"I wanted to ground myself back with the characters we'd built from here. Without having any pressure of time, at that moment, I wanted to see what came out and how it flowed. There are these things that come back, that you've forgotten. We learned, very much for Elsa, that she didn't know what it was like to be accepted. She'd never experienced that, so therefore she didn't even know herself, as this person. And wow, that's a place to start," Lee explained. "I didn't know that because I had been writing a character who was living in fear and always struggling with being different, and not accepted. So, that was exciting to re-engage and discover, even as she was overwhelmed and confused herself."
The filmmaker then spoke about how journaling as Anna made it easier to craft the character's arc in Frozen 2: "Having a character who was fearless and had nothing to lose for our first film, and now she's at a place where she has everything she's ever wanted, but in that place, has the fear of losing that, and how that will change her because now she has everything to lose, that came through. That really helped us know that there is a new place to go with these characters, but it's absolutely true to where they'd be, right now."
Making sense of the magic in Frozen 2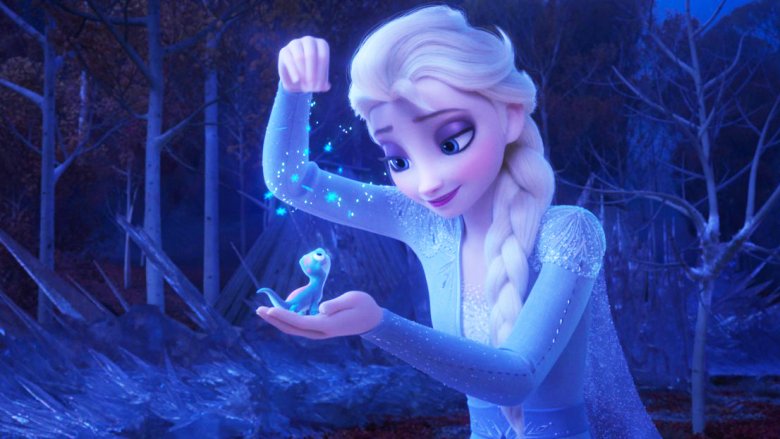 Walt Disney Animation Studios
Lee added that a big element of Frozen 2 that went through much revision and reworking was the magic. She shared that there were "a lot of debates" over whether Elsa would be the only person in Arendelle capable of wielding magic, and that it "took a lot of wrestling" to nail down the magic in Frozen 2. 
"Well, here's something that was interesting: Long ago, there was lots of talk about, how much magic do you add? And is Elsa the only magical being in the world?" said Lee. "Originally, there were very few magical creatures. The elements were a tug of war. And then, the breakthrough in the story, to really look at Elsa, as she learns about her magic and confronts her magic, and these antagonistic forces that keep driving her forward were magical, that felt really great. It just took a lot of wrestling to get there. So, there was a version of this where there was maybe only one of those characters. There was maybe just the wind spirit."
Will the Frozen sequel be better than the original?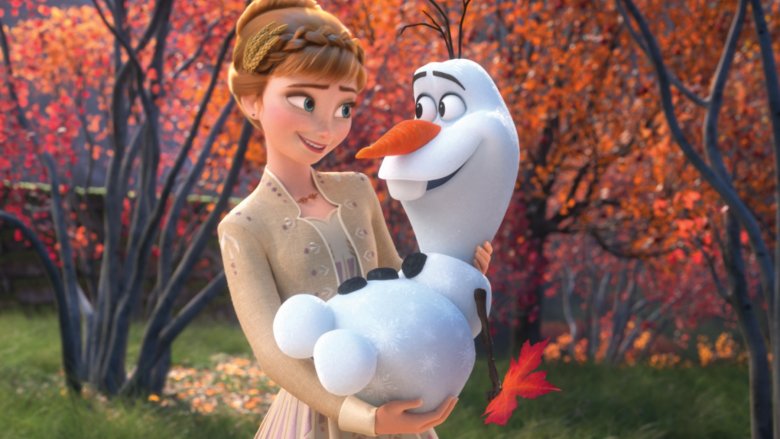 Walt Disney Animation Studios
Now that we know the reasons for the hold-up on Frozen 2, the question that results is whether or not the wait will be worth it in the end. Can the Frozen sequel float into theaters and bring all the same magic as its predecessor, perhaps even besting it in certain areas? Or will the six years between the first and second installments in what's bound to become a trilogy ultimately be Frozen 2's undoing? 
As of right now, it's anyone's guess. However, based on what we know about Frozen 2 thus far — it picks up three years after the events of the original; sees Elsa hearing a siren-like call from the north of Arendelle calling out to her; and follows Elsa, Anna, and the gang as they venture beyond the walls of their kingdom to uncover the origin of Elsa's powers and unravel the truth of their family — it sounds incredibly promising. And to hear that Lee and Buck put so much love, energy, and, of course, time into creating Frozen 2 makes it all the better.
Frozen 2 will finally hit theaters on November 22, just in time for Thanksgiving.