Is There A New Episode Of Chicago P.D. Tonight? (December 15, 2021)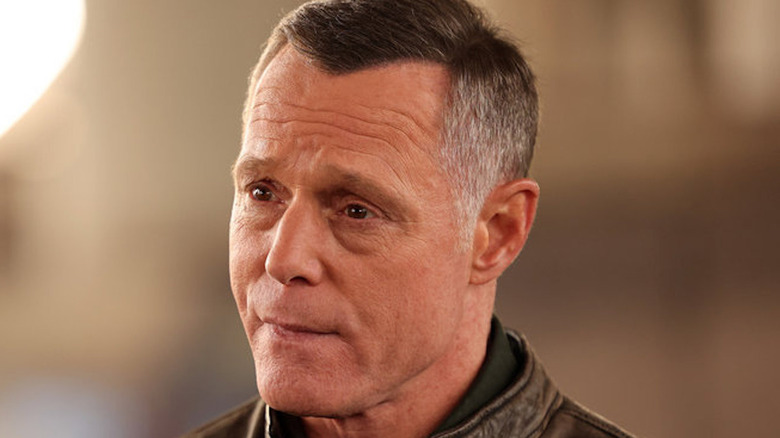 George Burns Jr/NBC
Taking viewers on a weekly ride-along with the cops working inner-city Chicago's gritty urban crime scene, NBC's "Chicago P.D." shares Dick Wolf's hugely successful "One Chicago" lineup with sister shows "Chicago Fire" and "Chicago Med." Since launching in 2014, the no-holds-barred police procedural has locked up big-time viewer loyalty with stories of murderous crime, corruption, and interpersonal intrigue airing every Wednesday night on NBC.
In this regard, at least one major story arc is tied up during the most recent Season 9 installment, "A Way Out" (via IMDb). The December 8 episode sees Detective Jay Halstead (Jesse Lee Soffer) successfully blackmail the FBI agent investigating the cover-up of Roy Walton's (Michael Maize) murder. And while this effectively ends the threat of exposure to himself, Hank Voight (Jason Beghe), and Hailey Upton (Tracy Spiridakos), Halstead is clearly conflicted in a way that will likely impact the events of future Season 9 episodes.
Given the events of the latest "Chicago P.D." chapter, fans of the "One Chicago" show are no doubt keen to know if there will be a new episode airing on Wednesday night.
Chicago P.D. will not air a new episode on Wednesday, December 15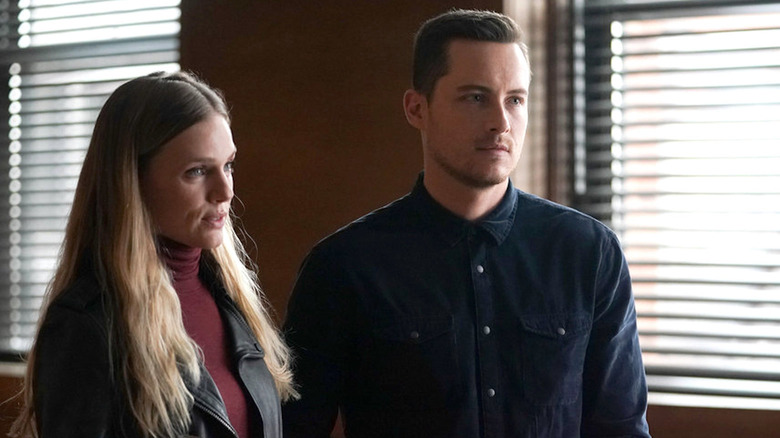 Lori Allen/NBC
Due to the schedule shuffling going on at NBC over the holiday season, it looks like a new episode of "Chicago P.D." will be missing in action tonight. According to the NBC television schedule, it looks like the network will be airing "Kelly Clarkson Presents: When Christmas Comes Around," a holiday special that should brighten the mood of any "Chicago P.D." fan feeling glum about the distinct lack of a new episode. While this news likely leaves fans in the lurch, the phenomenon of a network — NBC included — giving a hit series a mid-season hiatus is something viewers are used to by now (per TV Insider).
Network business models aside, however, the scheduling gap still leaves a lingering anxiety factor for "Chicago P.D" watchers nervous about characters in potential jeopardy or other cliffhangers. With a topical, ripped-from-the-headlines approach to its high-impact scripting, the series features fan-favorite characters who run the gamut from bad cops with good hearts to wannabe-good cops who do the right thing only to have it blow up in their faces. Now in its ninth year, the series has given fans lots of time to get thoroughly attached to these first responders as they put their lives on the line week after week.
But, even with no new episode of "Chicago P.D." airing tonight, wild plot curveballs like the spur-of-the-moment Upstead wedding are sure to have fans eagerly tuning in for the show's next fresh installment on January 5, 2022. New episodes of "Chicago P.D." air on Wednesdays at 10 p.m. ET.