Here's How You Can Stream Every Season Of Chicago P.D. For Free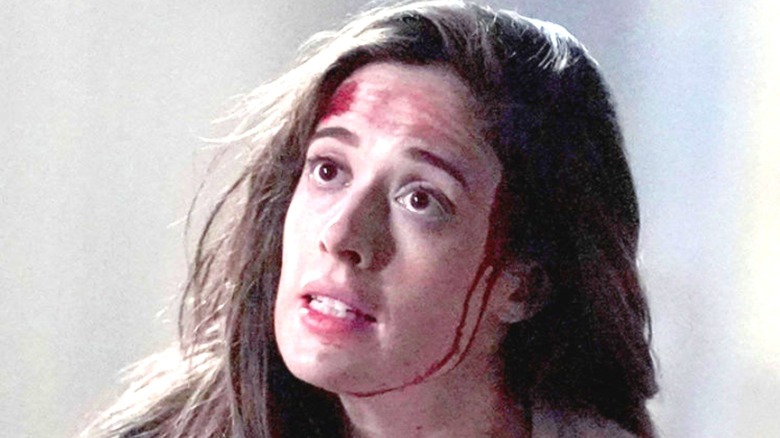 NBC
"Chicago P.D." has kicked off Season 9, and viewers have been invited to follow the detectives and officered members of the 21st District back into the streets of the Windy City. As with any show in Dick Wolf's "One Chicago" universe, the new season investigates the city's most difficult emergency situations, while drawing a complex portrait of the characters at the center of the story.
The show draws from an ensemble cast that represents a wide array of the real men and women who would make up a Chicago police district, with the stoic Sergeant Hank Voight (Jason Beghe) often present at the show's pivotal moments. While Voight may have become one of the series' most essential and enduring characters by Season 9, dedicated viewers remember plenty of other key figures who once occupied a prominent place on the show. This includes former leads such as Detective Lindsay (Sophia Bush), who left to join the FBI in Season 4, and Detective Dawson (Jon Seda), who departed for the warmer shores of Puerto Rico in Season 6.
Fans who are new to the show, or even dedicated viewers who could use a refresher, would do well to revisit the earlier seasons to relive the drama and those detailed characters arcs that brought "Chicago P.D." to where it is today. Anyone interested in seeing that history should know that there is an easy and low-cost way to do so. Here is how fans of "Chicago P.D." can stream every season of the show for free.
Fans who want to stream Chicago P.D. for free should sign up for Peacock
As a popular primetime show with a solid fanbase, tons of streaming services carry recent episodes and even previous seasons of "Chicago P.D.," including Hulu and YouTube TV. However, those services require a paid subscription to watch the show, and none of them carry the series in its entirety. The only choice for anyone who wants to stream every "Chicago P.D." season is NBC's streaming service, Peacock.
While premium platforms like Paramount+, HBO Max, and Netflix have taught viewers that free never really means free, Peacock is the rare service that delivers full content at no cost. As noted on the "Chicago P.D." portal on Peacock, all eight seasons of the show are available right now.
So how free is free on Peacock? The services pricing page can be a little tough to figure out, but at the end of the day, basic Peacock and Peacock Premium are ad-supported, with the advantages of Peacock Premium being access to live events, earlier delivery of new episodes of ongoing shows, and exclusive Peacock Original content. To eliminate ads, subscribers need to upgrade to Peacock Premium Plus.
While it may feel disruptive to have to sit through ads while binging a show, it's a small price to pay for full access to every season of "Chicago P.D." – especially when its sister shows, "Chicago Fire" and "Chicago Med," are available right next to it.