Deadpool 2 Casts The Strain's Jack Kesy As Villain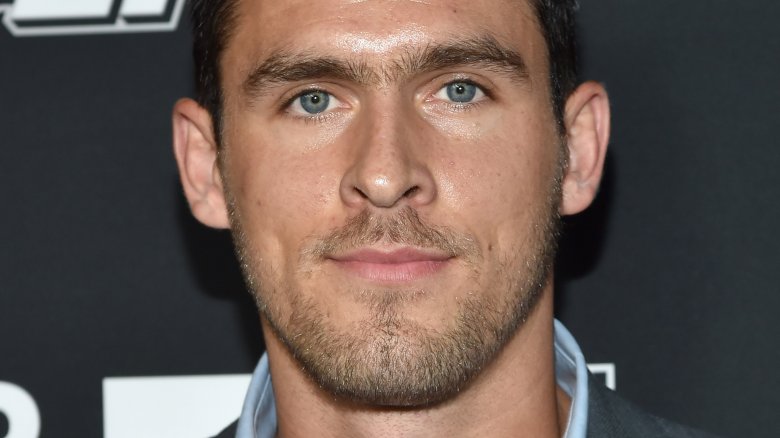 Getty Images
Deadpool 2 has found its villain. Variety reports that The Strain's Jack Kesy has joined the upcoming sequel in an unspecified role. Sources tell Deadline that Kesy will play Black Tom, also known as Thomas Samuel Eamon Cassidy, a mutant who can fire concussive blasts using a wooden object and who can manipulate energy through plants; however, this hasn't been officially confirmed, and the exact nature of Kesy's role is still unknown. 
Kesy got his start in 2011's 8:46 and has since appeared in films like Empire Gypsy, Intruders, Hot Summer Nights, and this weekend's Baywatch, as well as his leading role on The Strain and a guest appearance on Ray Donovan. His other upcoming projects include the Bruce Willis-led drama Death Wish, war drama Horse Soldiers alongside Chris Hemsworth, crime film Blood Brother, thriller Demented, family drama Juggernaut, and the TNT nail salon drama Claws, which comes from Parks and Recreation's Rashida Jones.
Ryan Reynolds will reprise his role as the merc with the mouth in Deadpool 2. He'll be joined by a few familiar faces from the first movie, including T.J. Miller's Weasel, Morena Baccarin's Vanessa, Brianna Hildebrand's Negasonic Teenage Warhead, Stefan Kapacic's Colossus, Karan Soni's Dopinder, and Leslie Uggams' Blind Al, as well as some new characters, including Josh Brolin's Cable and Zazie Beetz's Domino. Rhett Reese and Paul Wernick penned the script for the movie, which is directed by David Leitch. 
Deadpool 2 is expected to begin filming this summer ahead of a June 1, 2018 release. While we wait, see why the movie will blow everyone away.