Brianna Hildebrand Talks Negasonic Teenage Warhead In Deadpool 2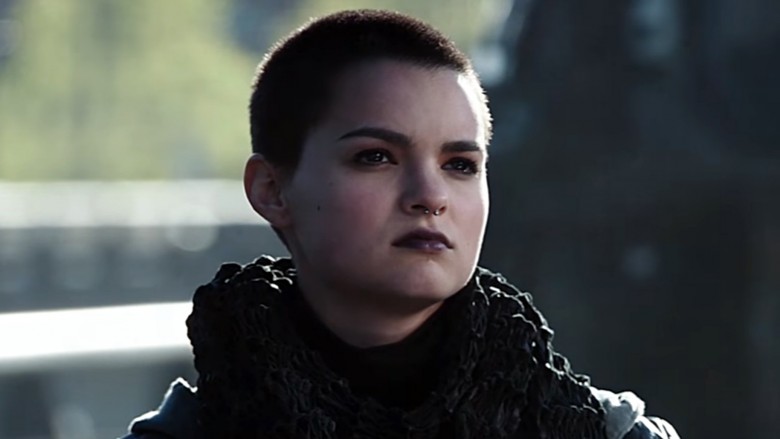 Negasonic Teenage Warhead and her awesome name will be back for Deadpool 2. And although it's still early, actress Brianna Hildebrand is excited to see what comes next for the powerful, angsty X-Men member.
Hildebrand told ScreenRant that although she hasn't read the script yet, concept art indicates that her scene-stealing character will retain the same spirit that made her a fan favorite. "I do think she will be a lot cooler, based on the wardrobe ideas and stuff," Hildebrand said. "I'm very excited... I think it's cool that she's grown and matured and she still has so much of this essence of a punk kid."
Although she couldn't reveal much more about the highly secretive sequel, the 20 year-old actress did admit that she was flattered that fans embraced her character. "That was exciting," she said. "Just because I felt so close to Negasonic in that she reminded me so much of myself. Like young, teenage, tweenage, angsty-like, pissed-off Brianna is who she reminded me of. It was just like, 'Oh! She's so cute. I get her, you know?' So yeah. That was super-exciting to see that people liked her too, because it felt like people liked me, or the part of me in there somewhere."
It'll be a while before we get to see Deadpool 2, the movie is expected to arrive March 2, 2018. However, the cast is beginning to come together. Ryan Reynolds revealed that Atlanta actress Zazie Beetz will play Deadpool's X-Force team member Domino, and Stranger Things' David Harbour reportedly screen tested for Cable.
We'll keep you in the loop as more details about the highly anticipated flick emerge. In the meantime, check out why Deadpool 2 will blow everyone away.