Deadpool 2: Josh Brolin Trains For Cable Role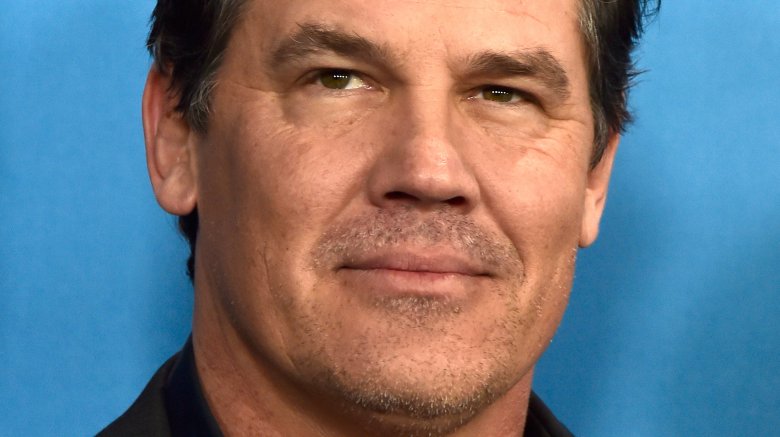 Getty Images
What does it take to become a super-powerful telekinetic mutant? According to Josh Brolin, a lot of arm curls and absolutely no carbs.
Brolin is set to play Cable, also known by his given name, Nathan Summers, in the upcoming Deadpool sequel. The news of Brolin's casting took the Marvel-loving world by surprise, as the 49-year-old actor appeared out of thin air and bested a handful of strong contenders for the part. Brolin was up against big-time small and silver screen actors like Russell Crowe, Brad Pitt, Michael Shannon, and Stranger Things star David Harbour, who's actually slated to portray Hellboy in the upcoming reboot.
Landing such a crucial part in one of the Marvel Cinematic Universe's recent darlings isn't something Brolin takes lightly, and one of his latest Instagram posts prove just that. Brolin recently shared a photo of himself pumping some major iron at the gym as part of his pre-Deadpool 2 training. The snap is accompanied by a caption that explains just how Brolin is preparing to play Cable.
"Cable's coming, growing from the inside," Brolin wrote. "Clean building from a past of donut[s]... to the present hard case that he is."
Brolin explained that the growth "from the inside" means that he's not allowed to eat sugar, bread, or any type of pasta. And though Brolin is enthusiastic about playing Cable and excited about the steps he's taking to bring the character to life, he's not too keen on the restrictive diet. "The machine is being built. I'm pissed off," Brolin joked.

Brolin was officially cast in Deadpool 2 this April, but he's definitely not wasting any precious time to get in tip-top shape. Brolin will join Ryan Reynolds as the titular Merc with a Mouth and Zazie Beetz as fellow mutant-mercenary Domino for the follow-up flick.
Deadpool 2 is set to open in theaters on June 1, 2018. Until then, find out why the film will blow us all away next year.