The Columbian Crime Musical Killing It On Netflix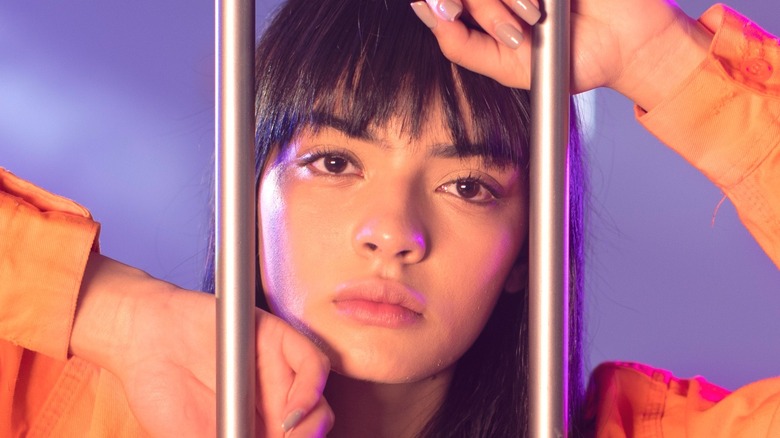 Netflix
With dozens of streaming services available to consumers right now, Netflix remains one of the most popular by continuing to focus on putting out original content. In fact, as Yahoo reported back in May, it even looked earlier this year like the company would just further "benefit from international content deals and an expanded content portfolio." Unsurprisingly, Netflix's initiative to increase its international content has so far proven successful for the company.
Over the course of just this past year, the South Korean thriller series, "Squid Game," has broken record after record for the streaming service, while "Lupin" became the first French series to break the Netflix Top 10 in the U.S., and the Spanish crime series, "Money Heist," continues to draw in viewers.
Given the proven success of past international shows on Netflix, it is not surprising to now see a Columbian telenovela sitting in the platform's Top 10 in the U.S. rankings just days after the release of its second season. Combining an unraveling crime story with soap opera drama and reggaeton musical numbers, "The Queen of Flow" follows one woman's journey from being a wrongfully convicted teenager to becoming an undercover agent and a superstar musician.
Netflix viewers are loving The Queen of Flow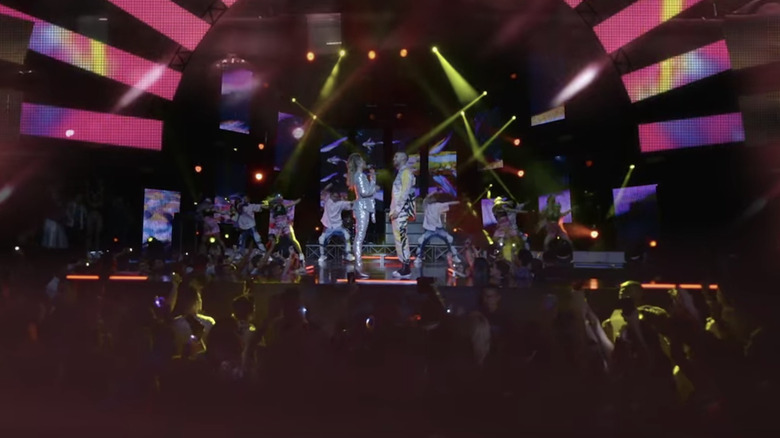 Netflix
"La Reina del Flow," otherwise known as "The Queen of Flow," is an Emmy-winning telenovela (via IMDb) that has captivated the attention of Netflix subscribers. The show's second season was recently added to the streaming service, giving fans the chance to watch Yeimy Montoya continue to rebuild her life across a whopping 89 episodes.
Season 1 of "The Queen of Flow" introduces Yeimy (María José Vargas) as a talented, lovestruck musician who is framed for drug trafficking after she witnesses her crush and bandmate, Charly Cruz (Juan Manuel Restrepo), shoot someone during a robbery. While in prison, Yeimy learns how to defend herself and realizes that Charly, working with his infamous uncle, set her up.
17 years later, Yeimy is presumed dead and working as an undercover agent in order to take down the men who ruined her life. She poses as a music producer and lures in her former lover, now known as Charly Flow (Carlos Torres), who stole her songwriting notebook and used it to become a star. The season depicts Yeimy's long road to revenge, but Season 2 reminds viewers that her story is far from over.
All of which is to say that "The Queen of Flow" has a little bit for everyone: revenge, murder, love, fame, redemption, and so much more. It's not hard to see why it's proving to be so popular with Netflix subscribers.