This Huge Star Just Slammed Alec Baldwin's Rust Shooting Procedures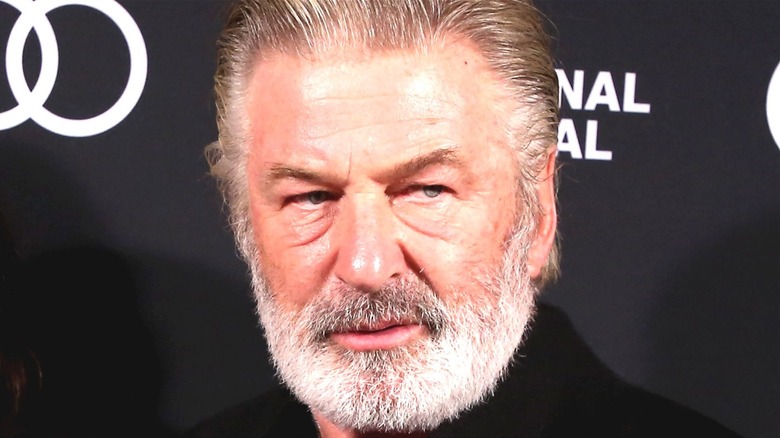 Sonia Moskowitz/Getty
Following the deadly shooting of cinematographer Halyna Hutchins on the set of the indie film "Rust," a number of celebrities in Hollywood have voiced their opinions about gun safety on film and television productions. Shannon Lee, the sister of the late Brandon Lee, who was tragically killed in a similar accident on the set of "The Crow," told Agence France-Presse that she believes all actors should have to undergo "mandatory gun safety training" if a production calls for the use of a firearm. Additionally, the showrunner of ABC's "The Rookie" recently confirmed that live guns would be banned from the set and all scenes involving firearms would simply make use of airsoft guns and CGI to insert muzzle flashes (via The Hollywood Reporter). 
Alec Baldwin, who was holding the gun that killed Hutchins, has called for new regulations to be used in Hollywood in order to prevent a similar tragedy, which he has called a "one-in-a-trillion" accident (via CBS News), from happening again. In a tweet that he later posted as a screenshot on Instagram, Baldwin wrote, "Every film/TV set that uses guns, fake or otherwise, should have a police officer on set, hired by the production, to specifically monitor weapons safety."
As Hollywood ponders adding new protocols to ensure safety on sets, more celebrities are speaking out and giving their opinions about the "Rust" shooting, and sharing how they handle weapons on their film sets.
George Clooney says he always checks on-set guns for bullets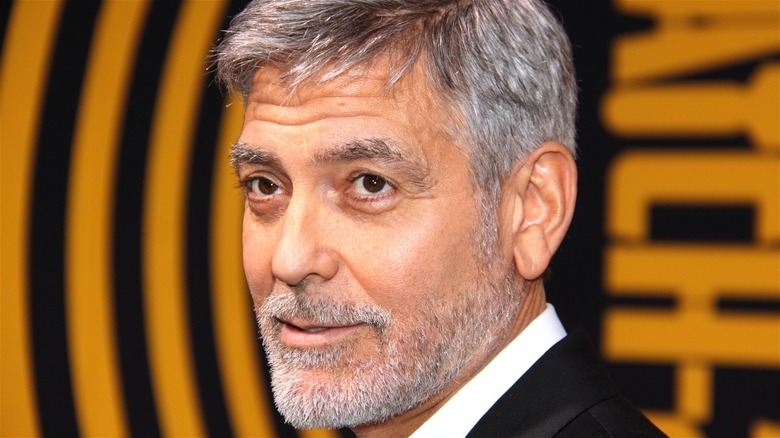 Serge Rocco/Shutterstock
In a recent appearance on WTF with Marc Maron, actor George Clooney talked about the "Rust" tragedy and revealed that he believes actors should pay close attention to the way they handle guns on the set of a production. According to Maron, the episode was recorded only a week after the incident, when many of the details surrounding the shooting were still coming to light (via CNN).
In the interview, Clooney called the accident "insane" and said that he was infuriated that another shooting could even happen on a set after what happened to his friend, Brandon Lee, in 1993. "After Brandon died, it really became a very clear thing," Clooney said. "Open the gun, look down the barrel, look in the cylinder, make sure."
Clooney also said that he has never heard the term "cold gun" before, something "Rust" Assistant Director David Halls is said to have shouted before handing the firearm to Alec Baldwin. However, Clooney noted that he goes through a very particular routine whenever he's handed a gun on set, which he's become accustomed to over the course of his long career. "Every time I get handed a six gun, you point it at the ground and you fire," Clooney said. "You squeeze it six times. Always."
Clooney has had to use guns on all sorts of different productions throughout his career, due to his appearances in films like the 1996 Robert Rodriguez-helmed "From Dusk Till Dawn" and the 2010 crime drama "The American" (via IMDb).