Anthony Mackie's Next Movie Epic Isn't What We Were Expecting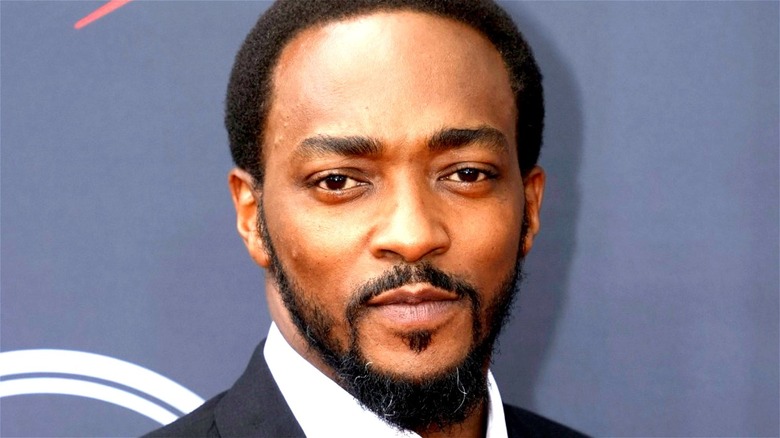 Michael Loccisano/Getty Images
Fans of actor and producer Anthony Mackie, who is best known for his portrayal of the MCU's Sam Wilson/Captain America, received some intriguing news today when The Hollywood Reporter announced that the actor's next epic film will take place far outside the Marvel universe.
The outlet reports that Saudi Arabia's MBC studios (AKA the production side of its "government-controlled regional broadcasting giant MBC") is slated to produce director Rupert Wyatt's "Desert Warrior" alongside the U.S.-based JB Pictures and Stuart Ford's AGC Studios. Wyatt previously directed "Rise of the Planet of the Apes" in 2011 and executive produced FOX's TV series take on "The Exorcist" (via IMDb).
Aiysha Hart ("Colette"), Sharlto Copley ("District 9"), and Ghassan Massoud ("Kingdom of Heaven") will star in "Desert Warrior" alongside Mackie, as will actors Sami Bouajila, Lamis Ammar, and Géza Röhrig. Topping off the film's international cast is none other than Oscar winner and "Shang-Chi and the Legend of the Ten Rings'" star Ben Kingsley.
What is Desert Warrior?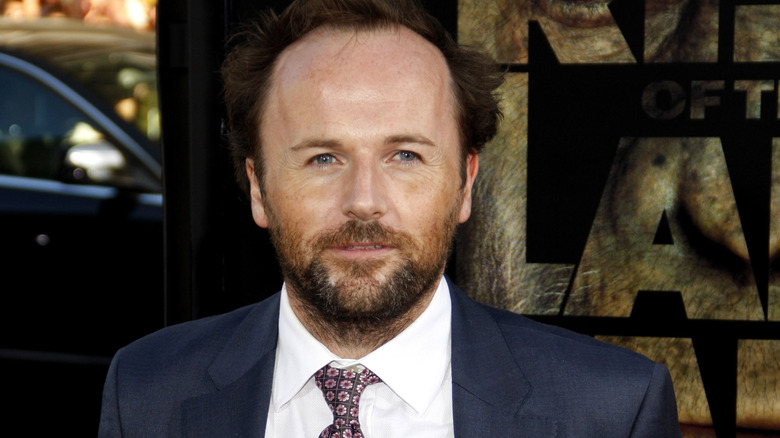 Tinseltown/Shutterstock
"Desert Warrior" is MBC's most epic production to date, and what the studio's General Manager, Zeinab Abu Alsamh, calls "a tale of adventure, with a fierce female hero at the forefront of the story." Wyatt co-wrote the screenplay with a number of heavy hitters, including "Seabiscuit" and "The Hunger Games" filmmaker Gary Ross, "Captive State" writer Erica Beeney, and "Road to Perdition" scribe David Self.
According to THR, "Desert Warrior" is set amidst the feuding tribes and political, dynastic, and religious divides that characterized seventh-century Arabia (via Britannica). Ben Kingsley plays a feared and tyrannical emperor named Kisra, who is slighted when Aiysha Hart's beautiful Princess Hind rejects his proposal for her to become his concubine. Conflict subsequently erupts in the form of a battle that alters the entire region indefinitely and creates an "echo throughout history."
Zeinab Abu Alsamh calls the film's cast "a dream come true," noting they are "a mix of Arab and non-Arab talent coming together to create an unforgettable movie and highlighting the rich culture we have here." The MBC exec hopes the film will mark the beginning of Saudi Arabia becoming "a production hub for local and global films."
All in all, it promises to be yet another interesting new addition to star Anthony Mackie's already diverse and impressive filmography.