Why Captain America 4 Is A Gamechanger For Anthony Mackie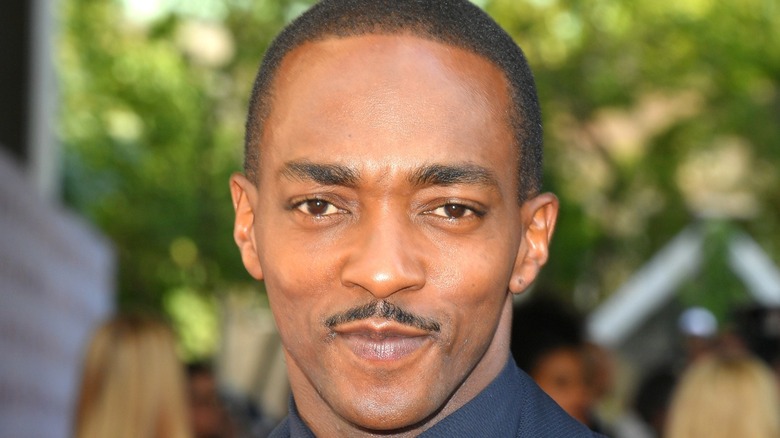 George Pimentel/Getty Images
It is an exciting day in the Marvel Cinematic Universe.
After months of speculation, it appears that Anthony Mackie has finally signed on to star in "Captain America 4." The actor has been a fixture in the MCU since his debut in "Captain America: The Winter Soldier" as Sam Wilson aka Falcon. He made several subsequent appearances, including in "Ant-Man" and "Captain America: Civil War" before co-starring in the Disney+ series "The Falcon and the Winter Soldier" along with Sebastian Stan.
"Avengers: Endgame" saw the original Captain America, Steve Rogers (Chris Evans), pass his signature shield onto Wilson, while "The Falcon and the Winter Soldier" focused on Wilson's internal struggle surrounding the complexities of taking on such a loaded moniker. By the end of the season, Wilson had decided to embrace the shield and officially take over for Rogers as Captain America. At the time, it seemed like a sure bet that he would go on to star in his own mainline MCU film. Now it looks like that is exactly what is going to happen.
"Captain America 4" isn't just a continuation in one of the most popular series of MCU films. It also represents a huge moment in Mackie's career, as well as for the MCU as a whole.
Captain America 4 will be Anthony Mackie's first headlining movie role in the MCU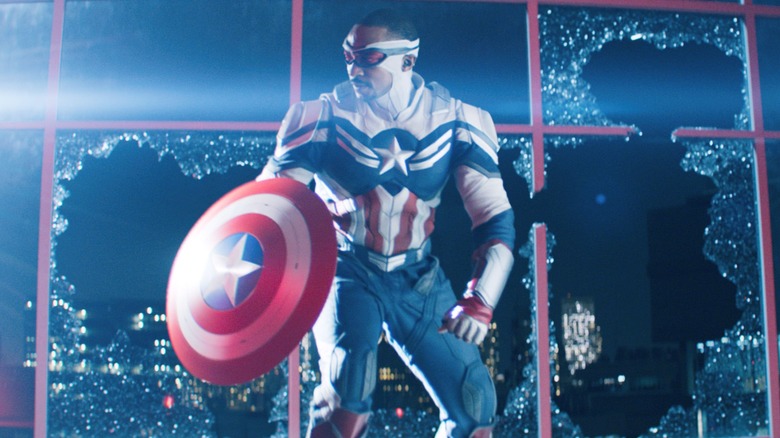 Disney+/Marvel Studios
Anthony Mackie has been in the business since the early 2000s and has had an impressive career outside of the MCU. Movies like "The Hurt Locker" and "The Hate U Give" have given him meaty roles. However, he's never had an opportunity quite as large as headlining a Marvel film, and especially not one as hotly anticipated as "Captain America 4." While his talents have long been appreciated, "Captain America 4" will be the first time they are front and center in the MCU on the big screen.
It's also important to note that in taking on the lead role in "Captain America 4," Mackie will become only the second Black actor to headline an MCU film following the late Chadwick Boseman in "Black Panther." With projects like the imminent "Shang-Chi and the Legend of the Ten Rings" and 2022's "Eternals" on the horizon, it appears that the MCU is making a conscious effort to further embrace inclusivity. Mackie taking the lead in "Captain America 4" continues that trend.
The move also puts Mackie at the forefront of a new era of the MCU. Since "Avengers: Endgame," there has been a distinct changing of the guard happening within the universe, with the old stars hanging up their capes and new ones stepping in to take their place. With Anthony Mackie stepping up to the plate in "Captain America 4," we now have an even clearer vision of what the next generation of the MCU will look like.