Beauty And The Beast Waltzes To $350M Global Box Office Weekend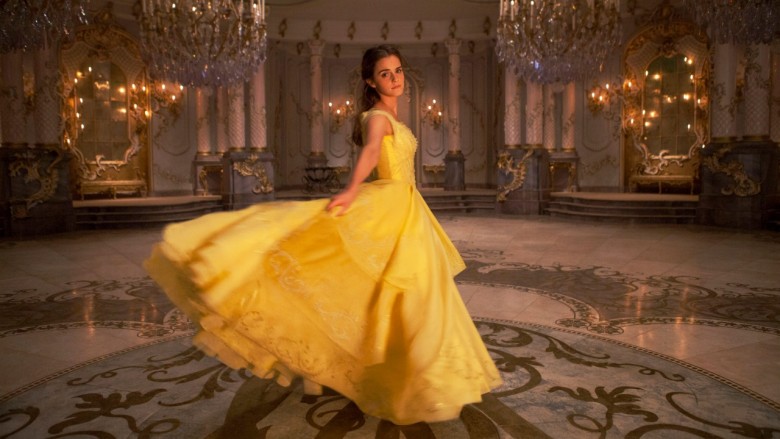 It seems the tale as old as time holds up quite nicely in the modern day, as the live-action Beauty and the Beast adaptation secured itself a massive global box office this weekend.
From director Bill Condon and led by Harry Potter star Emma Watson and Legion's Dan Stevens, Beauty and the Beast pulled in $170 million across 4,210 theaters in the United States, a figure almost exactly matched overseas. International audiences poured $180 million in tickets, allowing the female-fueled flick to skyrocket into a dazzling $350 million opening.
This impressive figure makes the film the
biggest ever
North American and international opening for a PG title, and one of the top 10 debuts of all time. Beauty bested 2016's Finding Dory in the domestic box office, as the latter was the previous record-holder for largest start for a PG-rated film, with its $135 million initial pull. The flick also surpassed Batman v. Superman: Dawn of Justice, which had one of the biggest March openings of all time.
Nestling underneath the glittering reboot are two rougher, grittier films that too held the top spots on their debut weekend. Jordan Vogt-Roberts's Kong: Skull Island landed in second place with $28.9 million, and Logan, the last chapter of Hugh Jackman's Wolverine saga, came in third with $17.5 million. While both movies dipped down in revenue, the falls are respectable; Kong: Skull Island saw a 53 percent decrease, and Logan has still managed to rake in $500 million worldwide since its March 3 release.
A handful of familiar films make up the remaining top 10, like Jordan Peele's unexpected horror hit Get Out, which raked in $13.2 million to land the No. 4 spot in its fourth box office weekend. The religion-centered Lionsgate film The Shack has just barely stuck around in the top five, pulling in an additional $6.1 million.
The bottom half of the list includes The Lego Batman Movie in sixth place, earning $4.7 million; Guardians of the Galaxy director James Gunn's The Belko Experient at No. 7 with $4.1 million in its debut weekend; and the Oscar-winning biopic Hidden Figures settling into the eighth slot with $1.5 million. The ninth and tenth spots went to the action-packed assassin flick John Wick: Chapter Two, which pulled in $1.2 million, and the critical flop Before I Fall with $1 million.
This weekend's box office saw the departure of two flicks from the top 10 earners list: Damien Chazelle's La La Land, another Academy Award darling, and the erotic Fifty Shades Darker.
Booming box office baby Beauty and the Beast is out now, but be sure to be on the lookout for all the
Easter eggs
you may miss your first time watching.