Kristen Bell Wants Disney To Wait On A Frozen Live-Action Remake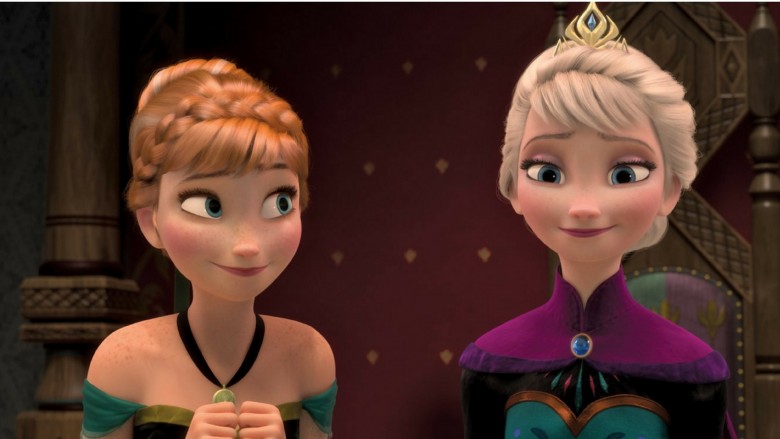 Live-action remakes are all the rage at Disney nowadays, with Beauty and the Beast set to be released on March 17 and The Lion King, The Little Mermaid, Aladdin, and many more to follow. However, the star of one of the studio's more recent mega-hits wants them to hold off before transitioning the film to live-action.
Kristen Bell, who voiced Anna in 2013's Frozen, told Press Association (via Metro) that she thinks Disney should wait at least 10 or 15 years before they make a live-action Frozen, "like they did with Beauty and the Beast." Bell did note that a wait that long would mean she and co-star Idina Menzel would be too old to reprise their roles, but she did have an idea for getting herself in the film. "Then they could write the grandmother in and I could play the grandmother," she said. "Or I'll play the Duke of Weselton or something."
No plans for a live-action Frozen are currently in the works, although there are lots of properties already being spun-off from the two-time Oscar winning film. There is a sequel set to be released in 2019 (which Bell says is currently being written, with recording possibly set to begin soon), as well as a Broadway musical which is set to debut in 2018. In addition, there is Disney on Ice, a number of video games, a Frozen holiday special surrounding fan favorite Olaf, plus merchandise, theme park rides, cruises, and more.
With the popularity of Frozen and with Disney moving towards doing live-action remakes of classics, it makes sense that we could be seeing a non-animated Frozen on screen soon. However, as much as we want to see more Frozen, we can't help but agree with Bell that it will probably be better to give the original breathing room before redoing it.
If you're a Frozen fan, see the hilarious message that you may not have realized was hidden in the film's credits.