The Jamie Theory That Would Change Everything On Yellowstone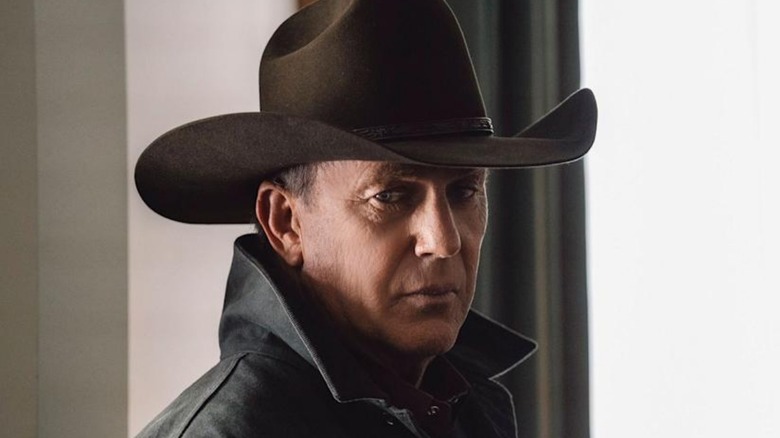 Danno Nell/Paramount Network
Following the cliffhanging Season 3 finale of Tyler Sheridan's action-packed contemporary Western, "Yellowstone," audiences came up with a litany of competing theories about who, exactly, ordered the massacre on the Dutton family. Last week, in Paramount Network's two hour-long Season 4 premiere, some of those theories were fanned, while others were pretty immediately doused. One such theory — that the adopted Jamie Dutton (Wes Bentley) or his real father Garrett Randall (Will Patton) were behind the attempted murders — fell squarely into the former category. 
Part of the theory's momentum comes from the fact that Beth Dutton (Kelly Reilly) is convinced that the brother she's long-hated is behind the hit. "I'm gonna kill you, Jamie," she tells him in the premiere, "I'm gonna ******* kill you, for what you did to my family." But while Beth's steadfast belief in Jamie's guilt has prompted some fans to think she may be on to something, the theory is actually rooted in a conversation Jamie and Garrett had back in Season 3.
Jamie's father told him to "kill the king," but did he?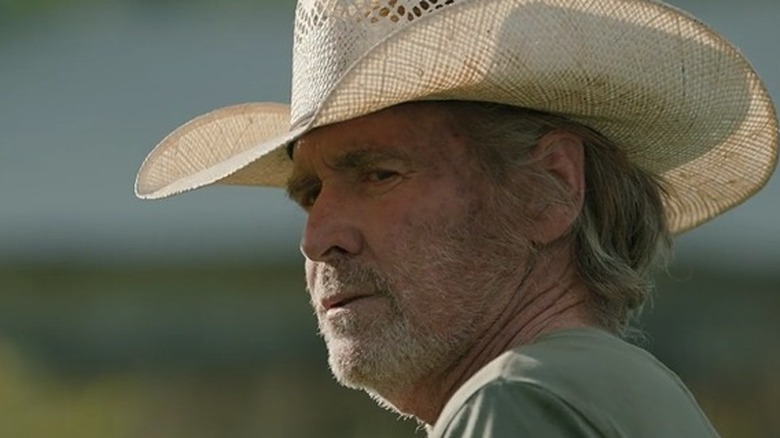 Paramount Network/ Amazon Prime
In the Season 3 finale, Jamie tells Garrett that he was "raised to run (the Yellowstone) ranch," but that he stands to lose everything thanks to John Dutton's (Kevin Costner's) inability to see the logic in Jamie's plan to sell the land. When he tells his real father that he can't afford to purchase or run the ranch, Garrett doesn't see this as an obstacle. "Yellowstone ain't a ranch it's an empire," Garrett says, explaining that empires are taken, not purchased. When Jamie professes that he doesn't know how, Garrett tells him "it's the simplest thing on earth. You kill the king." Obviously, John Dutton is the "king," and whatever hope Jamie had that his cold and distant cowboy father might secretly love him was snuffed-out alongside the revelation that Jamie was adopted. 
So, are Jamie and Garrett behind the ultimately unsuccessful hit? Did Jamie resolve to blow-up his sister, burn the cabin, shoot-up his brother Kayce (Luke Grimes), and murder his father, the king, in an ambush? While some fans were quick to point-out that if Jamie had been behind the murders, he'd have certainly taken-out Rip (Cole Hauser), since he knows (as one reddit user put it) "Jamie's dirty little secret," others weren't entirely convinced. It's not as if Jamie hasn't killed before, though to be fair, (at least to his relationship to his family) he did that to protect the ranch and John Dutton, not destroy the two.  
The plot thickens with regard to Garrett Randall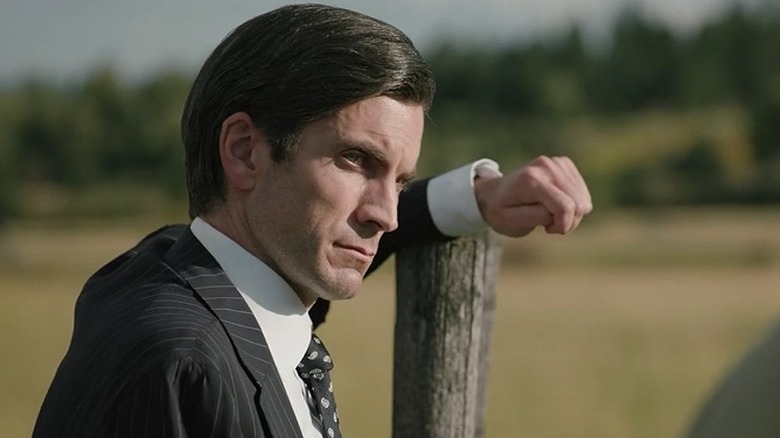 Paramount Network/ Amazon Prime
Jamie's brother Kayce, at least, doesn't think he could be behind it. "Killers don't seek their victims' approval," he says to his father, after explaining that Jamie only leased the land, and he only did that to save the ranch — for John. None of this necessarily proves Garrett's innocence, though, and fans began wondering in Season 3 if maybe the mysterious real father worked for Yellowstone's main opponent, Market Equities (via Reddit).
If Garrett was hired by the investment company to cut the last remaining, already weak ties between Jamie and his adoptive family, it would certainly help validate the theory that Jamie's a part of the assault in some way. But fans who see Garrett as more of an "opportunist" than a Market Equities plant aren't so convinced. As one viewer pointed out, "When Jamie sought out Garrett for the first time, Garrett didn't know who Jamie was ... If he were working for Market Equities ... he would know who Jaime is and his task would be to get as close to Jamie as possible." 
Of course, it's possible Garrett was just playing dumb, biding his time until Jamie figured his lineage out and came to him, but until Season 4 provides audiences with some answers, fans will just have to continue to speculate.