Yellowstone's Cole Hauser Breaks His Silence On Rip's Controversial Scene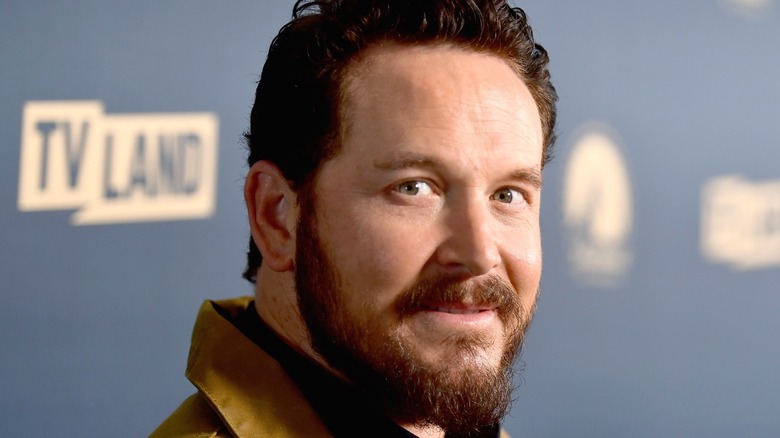 Matt Winkelmeyer/Getty Images
Over its first three seasons on Paramount Network, the hit Western saga "Yellowstone" has produced unforgettable characters aplenty. And it'll undoubtedly add to its long list of hard-living cowboys, shifty politicos, and dubious big business sorts in the coming season. While many of those characters have become open books as overarching narratives continue to unfold, the right-hand man of the Yellowstone Dutton Ranch remains a true enigma.
His name is Rip Wheeler, and to date, Cole Hauser has made him the poster boy for the strong, silent type. In turn, the air of mystery surrounding the man has made Rip one of the most genuinely intriguing characters in the "Yellowstone" landscape. We have, of course, gotten glimpses into Rip's life over the years, with his brutal upbringing, and eventual "adoption" by John Dutton (Kevin Costner) coming into horrifying focus in Season 2. Likewise, his ongoing relationship with Beth (Kelly Reilly) remains a ray of light in an otherwise bleak narrative landscape.
As it was, Rip's love life and grim family history — which involves Rip's dad killing his mother and brother before Rip eventually killed him — converged in bizarre fashion in Season 3 when he decided to ask Beth to marry him, seeking to do so with his mother's engagement ring. Only that seemingly sweet endeavor required Rip to dig up his mother's corpse, an act that made for one of the series' more cringe-worthy moments. And it seems Hauser himself initially had some issues with it. 
Hauser took a distinctly personal approach to that infamous scene
That scene indeed caught many a "Yellowstone" fan off guard when it aired. Turns out it caught Hauser off guard, too, with the actor admitting to Cowboys & Indians Magazine he initially had no idea how to play it. "I thought it was a bit wild that Rip would do something like that. But as I got into the scene and started doing it as the actor, I made it into this beautiful moment, which I think is what Taylor wanted." Hauser further offered that deciphering Taylor Sheridan's intent with the scene was difficult as the "Yellowstone" co-creator wasn't on set the day he shot it, "And unfortunately, [Sheridan] wasn't there at the time, so it was me just working with Stephen Kay, the director, and breaking down what it was that Taylor was trying to do there." 
Thankfully, Hauser found a way into the scene, balancing the grisly nature of the act with some much-needed emotional subtext, "I felt like the right motivation for me was to make it a very beautiful, kind of heartfelt moment between my mother and I. Versus the kind of goriness of digging up your mother who's been buried for several years and looking at it in a very negative way. I looked at it more as a positive." The infamous scene is undoubtedly still a bit unsettling, but thanks to Hauser's richly nuanced work, it also resonates in an emotionally satisfying way that somehow even borders on sweet.