The Worst Thing Jamie Did To Beth On Yellowstone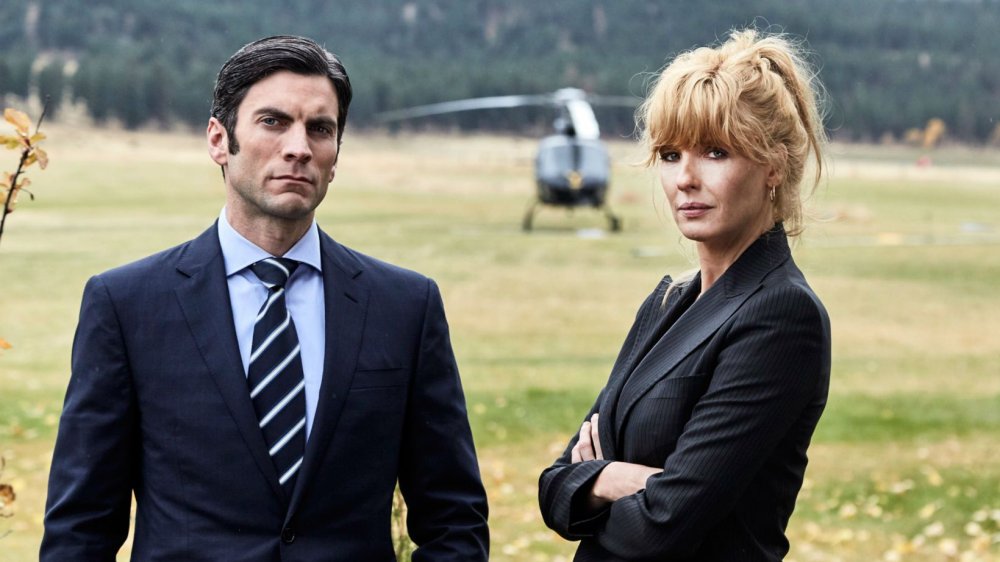 Paramount Network
Contains spoilers for season 3 of Yellowstone
It's not yet through its third season on the air, but Paramount Network's neo-Western marvel Yellowstone has already made a name for itself as one of the most electrifying series on television. Set amid a sprawling Montana ranch bordering the titular national park, Yellowstone tells the tale of the Dutton family. Led by steely paterfamilias John Dutton (Kevin Costner), they've spent the bulk of the series' first three seasons defending their coveted land from takeover on all fronts. 
Those takeover attempts are largely initiated by opportunistic outsiders, of course, with business types, land developers, and politicians all making plays to claim the Yellowstone Dutton Ranch for their own. While outsider influence continues to drive much of the drama within Yellowstone's increasingly complex narrative web, strife within the Duttons' own ranks has featured just as prominently. 
In fact, one of those fiery inter-familial relationships remains one of the lauded series' most intriguing, with fans positively dying to know exactly what went down between Jamie (Wes Bentley) and Beth (Kelly Reilly) that's made their interactions so contentious pretty much since Yellowstone's pilot episode. Even at its nicest, Jamie's and Beth's relationship has been venomous. It's just as often boiled over into violence, with Beth initiating much of the physical and emotional savagery. So torrid are her doings, Yellowstone fans have spent considerable time theorizing about why Beth passionately hates her big brother.
The source of that hatred has finally been revealed in season 3 of Yellowstone, and it's every bit as heartbreaking as fans expected. It also makes clear that Jamie has legitimately earned Beth's undying ire, as he made a genuinely life-changing decision on his sister's behalf without even telling her. As it stands, that decision is easily the worst thing Jamie has done to Beth on Yellowstone.  
The life-altering decision Jamie made for Beth is utterly devastating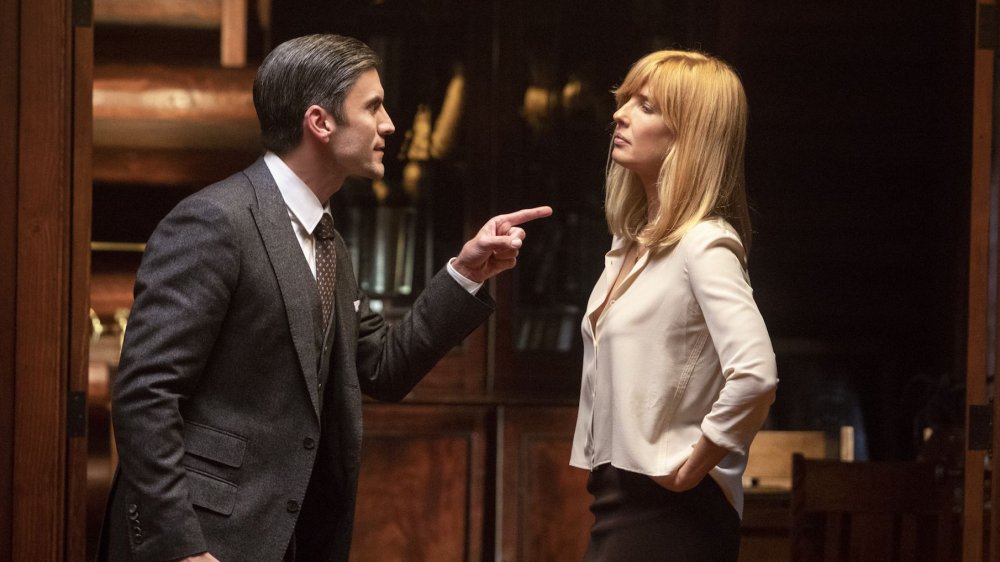 Paramount Network
Yes, the decision Jamie Dutton made on Beth's behalf is one she'll never forgive her brother for. It's also one with ramifications of a tragically permanent nature.
To set the stage for Jamie's and Beth's messy disunion, Yellowstone takes us back to the duo's teen years, when the pair were apparently quite close. Beth was also in the throws of young love with Dutton Ranch hand-slash-adopted sibling Rip Wheeler (Cole Hauser) — a relationship which resulted in an unwanted pregnancy. Desperate for help, Beth turned to her big brother for guidance and the pair decided on the best option to handle the matter, keep it secret from Rip, and keep their family's name out of the rumor mill was a free clinic on a neighboring reservation.
That proved a fateful decision, as Jamie was informed upon arrival that abortions performed in the clinic are done so under the strict requirement that the woman undergoes sterilization (which is unfathomably historically accurate). Shockingly, Jamie agreed without consulting or even informing Beth, and sent her into the procedure oblivious to her dire reproductive fate. 
Beth was understandably both devastated and incensed when she found out. She clearly still is, especially as Jamie is still essentially unapologetic for his actions, firmly believing he made the right decision for the family. Given where things currently stand between them, their relationship certainly seems fractured beyond repair. 
As for Rip and Beth, it appears their rekindled relationship may yet have a happy-ish ending, even if he's still none the wiser about what actually happened. But if Rip ever does learn the truth, Jamie's likely in for more violent retribution than he's ever seen from his feisty sis.