The Real Reason Kumail Nanjiani Was Written Out Of Guardians Of The Galaxy Vol. 3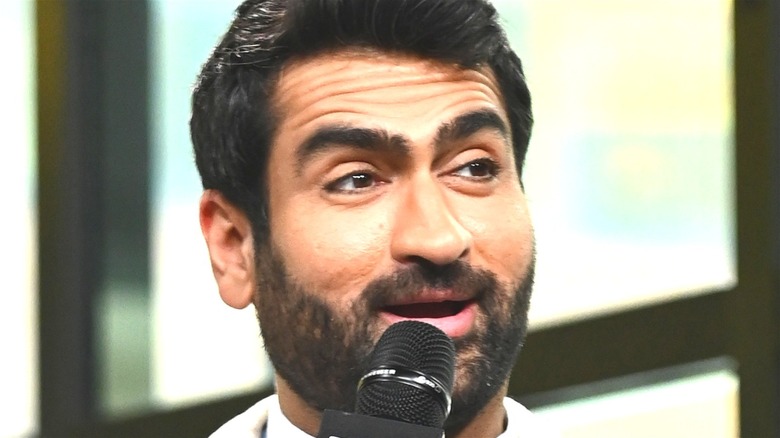 Noam Galai/Getty
Kumail Nanjiani's career path has been a whirlwind, from stand-up stages to hit sitcoms. Notably, he finally broke big with his latest role as the immortal-turned-Bollywood actor Kingo in Marvel's latest Marvel Cinematic Universe entry, "Eternals." But Nanjiani, 43, has been in the entertainment industry for quite some time. He first achieved mainstream success on Mike Judge's hit sendup of the tech industry, "Silicon Valley," in which he played a nebbish, perpetually aggrieved software engineer — a far cry from the swaggering, laser-blasting superhero he portrays in "Eternals."
However, "Eternals" is not Nanjiani's first brush with Marvel Studios. Several years ago, the "Big Sick" star was set to play a small role in James Gunn's highly anticipated third "Guardians of the Galaxy Vol. 3" film. Now, Gunn — notorious for his interesting casting choices — has finally opened up about what Nanjiani's role would have looked like, and more importantly, why it was eventually written out of the film.
James Gunn didn't want to prevent Kumail Nanjiani from being in Eternals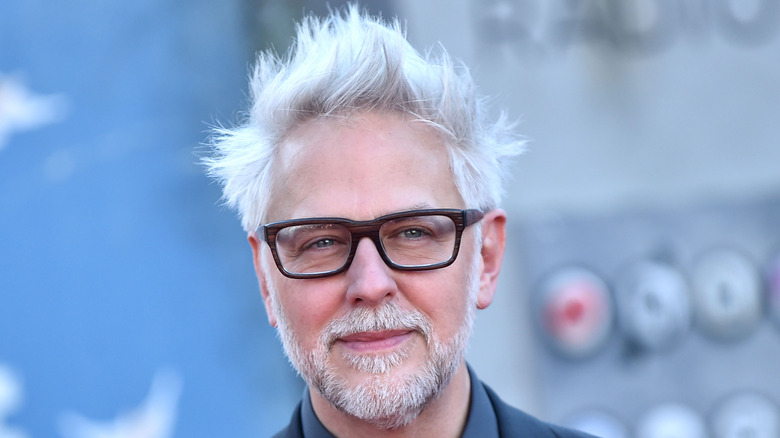 DFree/Shutterstock
In an interview clip that was posted to Twitter, "Eternals" writer Kaz Firpo asserted that "Eternals" was originally barred from casting Kumail Nanjiani due to the "Silicon Valley" actor's prior commitment to "Guardians of the Galaxy Vol. 3." "We pitched the producers right from the beginning, 'It's got to be Kumail!' and they were like, 'It can't be because he's got a role in 'Guardians of the Galaxy 3,'" Firpo said. The writer went on to claim that Nanjiani became available when Gunn was briefly fired from "Guardians of the Galaxy."
Responding to the clip via tweet, James Gunn clarified the situation, explaining that Nanjiani's "Guardians" role was not substantial, and that he wouldn't have wanted to bar the actor from taking a lead role in "Eternals." "From my POV, I had written a cameo for my friend [Kumail Nanjiani] in ['Guardians of the Galaxy Vol. 3.'] When Kevin Feige called me and said they had a primary role for Kumail in #Eternals, I said of course I'd rather see him do that then [sic] my bit." Gunn also insisted that scheduling had nothing to do with it according to his recollection of events.
The Marvel director followed up to emphasize how small Nanjiani's role in "Guardians" would have been. "It was a functional character with a few lines, not based on any established Marvel comics character." James Gunn has a habit of putting his friends in movies, even including his brother Sean Gunn in previous "Guardians" films, as well as in his recent "The Suicide Squad." "It was mostly a way for me to hang out with my friend for a couple days on set!" Gunn wrote, referring to Nanjiani. "It would never in a million years be a role to keep him from doing something sizable."