James Gunn Has The Strangest Casting Quirk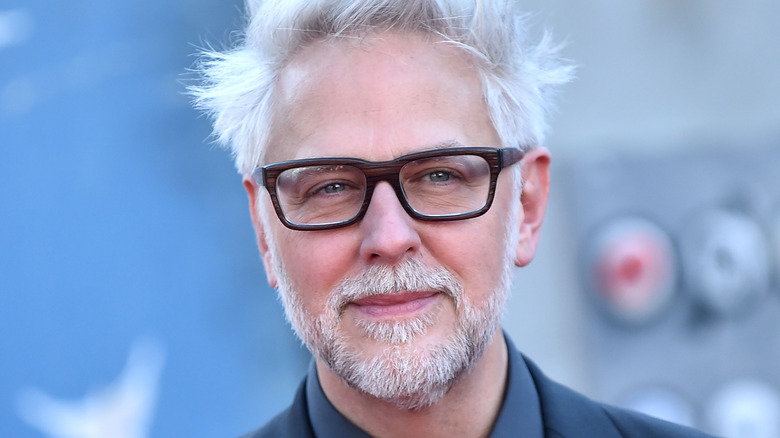 DFree/Shutterstock
Director/writer James Gunn has some rather odd sensibilities as a filmmaker. From his independent days working on projects like "Slither" and "Super" to more mainstream fare like the "Guardians of the Galaxy" franchise, you start to see some common threads across his work. For starters, it's clear Gunn has a dirty mind. His R-rated movies are filled to the brim with raunchy jokes, and he even manages to sneak them into the Marvel Cinematic Universe. This can best be seen in the first "Guardians of the Galaxy" with Star-Lord's (Chris Pratt) infamous Jackson Pollack joke.
However, despite the continued usage of dark, bleak humor, Gunn's films often have a glimmer of hope and optimism in them. It's not unheard of for one of his films to deal with found family and creating the support group you need to make it through this crazy ride called life. And as Gunn himself recently pointed out on Twitter, he apparently has another common tactic he only just now became aware of.
James Gunn has a knack for casting tall people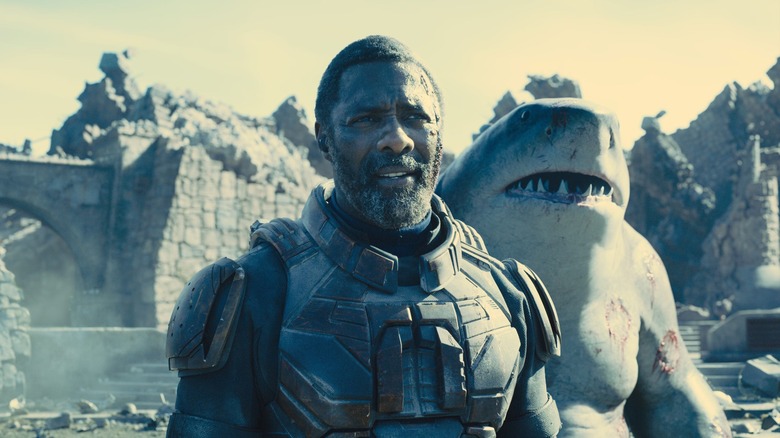 Warner Bros. Pictures/DC Films
The internet has lit up with memes and speculation upon the news that Will Poulter ("We're the Millers," "Midsommar") will join the cast of "Guardians of the Galaxy Vol. 3" as Adam Warlock. It's an intriguing development, and fans are already wondering how the iconic comic book character will factor into the film's plot. However, Twitter user @muhammadbutt had some different ideas about the news. "Also Will Poulter is 6'3 so we're really going to have to start asking if @JamesGunn has a thing for big folks," they wrote. "Lee Pace, Liz Debicki, Chris Pratt, Dave Bautista, the tree they got to play Groot... WHAT'S THE STORY, JAMES?"
People chimed in with their thoughts, but the user probably didn't expect Gunn himself to get in on the conversation. The director responded, "The list goes on: Rainn Wilson, Liv Tyler, Idris Elba, Joel Kinnaman, Flula Borg, Nathan Fillion... I know, it's a little weird. Perhaps unconsciously I like feeling short?"
Of course, not every character in a James Gunn movie can be a giant. That's likely why Rocket Raccoon, who's probably three feet tall in heels, is necessary to help bring balance to the Guardians roster.