The Eternals Cast Reveal Their True Feelings Over Harry Styles In The MCU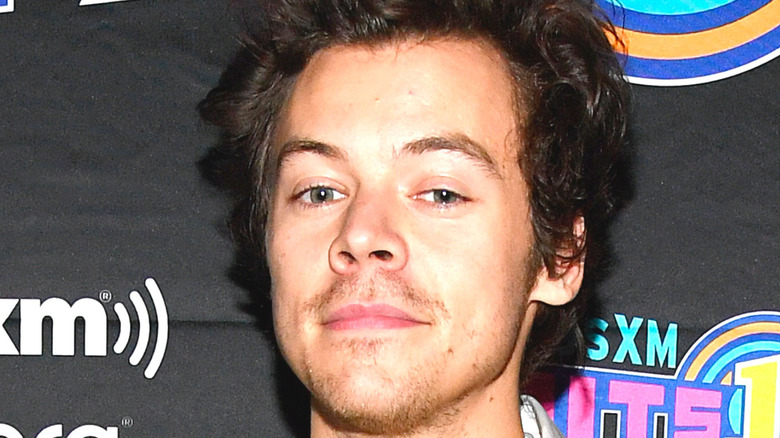 Kevin Mazur/Getty
If you saw Marvel's centuries-spanning superhero film, "Eternals," you know that besides Dane Whitman (Kit Harington) discovering a family heirloom, some of the movie's super-beings were greeted by a stranger in their search for more of their kind. While it may have been spoiled the day after the premiere, a lot of the world was clueless about the shocking "Eternals" character introduced in a post-credits scene. Now the Starfox is well and truly out of the bag: Music superstar Harry Styles is officially part of the Marvel Cinematic Universe. Seriously, what timeline are we in?
In one of two "Eternals" credits scenes, Styles reveals himself as Eros (aka Starfox), the brother of cosmic tyrant Thanos, and is joined by his CGI'd chum, Pip (voiced by Patton Oswalt). The former boy band member's entrance into the MCU led to a massive fan meltdown — out of excitement, to be clear. Of course, the cast of "Eternals" were also excited to have Styles join their corner of the MCU. Keeping quiet about the big reveal until very recently, the stars behind these godlike superheroes discussed what it was like to add a bit of Styles to the "Eternals" finale.
Harry Styles is the cousin Salma Hayek never had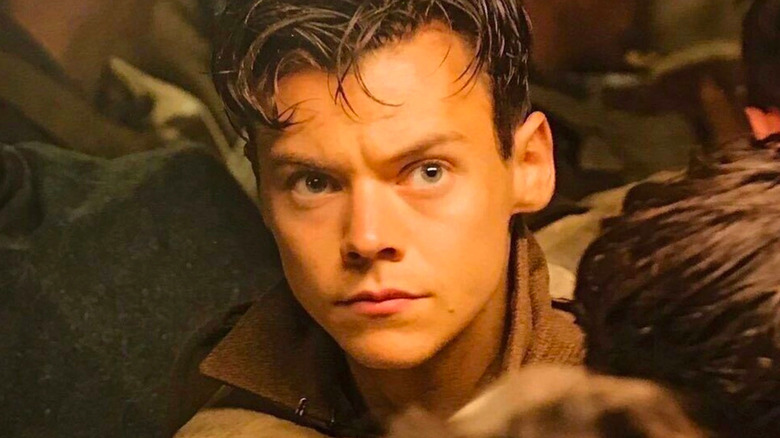 Warner Bros.
In a tell-all roundtable session with Entertainment Weekly, "Eternals" cast members Kit Harington, Salma Hayek, Angelina Jolie, Don Lee, Kumail Nanjiani, Lia McHugh, and Lauren Ridloff discussed what it was like meeting Harry Styles. McHugh recalled, "I was very excited to meet him. I didn't know what to expect, but he was actually very sweet." Hayek described him as "that distant Mexican cousin but who is so close to the family. He was super lovely, super fun. We went to a couple of parties. He would come, hang out, play the piano. He's lovely. We love him."
Ridloff, who plays scene-stealing Eternal Makkari, recalled how Styles was keen to get involved the second he walked on set. Speaking to EW, she recalled how, while shooting, every time director Chloé Zhao would call "Cut," Ridloff's interpreter would then have to go over and let the actor know by tapping her on the shoulder. This changed when Styles arrived on the set. Ridloff shared, "So, after a couple [of] times, Harry was just like, 'Is it okay if I just tap you and cue you when we stop shooting?' I was like, 'Yeah, thank you!' That's just who Harry is: He just watches out, and he thinks: 'What can I do?'"
We'll have to see what else he can do and where he shows up in the future. For now, you can catch him and the rest of the "Eternals" in cinemas now.